'Glass' TV Spot Brings Superheroes Into The Real World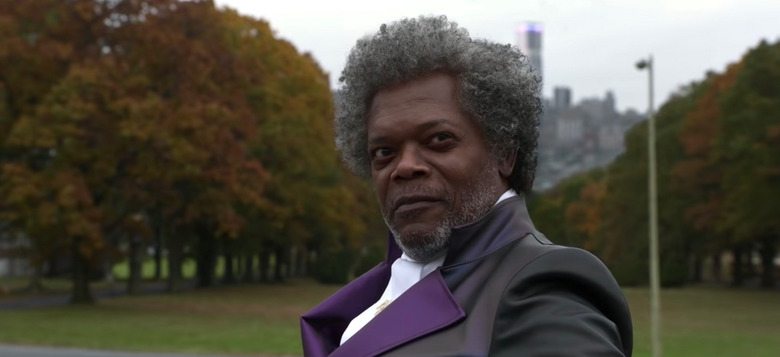 Before Christopher Nolan gave superheroes the serious treatment with his Dark Knight trilogy, M. Night Shyamalan brought us Unbreakable, a film that asked: what if superheroes really existed?
Now, Shyamalan finishes what he started with Glass, a sequel to both Unbreakable and his 2017 thriller Split. Unbreakable's Bruce Willis and Samuel L. Jackson are back, and they're going to have to deal with Split's James McAvoy and his many personalities. A new Glass TV spot below features new footage of the real-world superhero action.
Glass TV Spot
I've remained a ride-or-die M. Night Shyamalan fan for years – even when the rest of moviegoing audiences turned on him. So I'm thrilled that he's staged a kind of comeback for himself, first with The Visit and then with Split. And now here comes Glass, which finds him returning to one of his very best movies, Unbreakable. This TV spot has some new footage, all of it promising. There's something very exciting about Shyamalan returning to his Unbreakable characters. And the premise – in which the main characters are locked-up in an insane asylum – is unique, and probably not at all what anyone expected. I also like that even with all the footage we've seen so far, there's still a lot we don't know about Glass. I have a feeling we're only scratching the surface here.
"It's a contained, character-driven thriller that happens to be about this subject," Shyamalan said. "There's very little CGI and it's not about the spectacle. It's really about the characters. One of my favorite films is One Flew Over the Cuckoo's Nest and there's a lot of that in this in this movie."
Glass opens January 18, 2019.
From Unbreakable, Bruce Willis returns as David Dunn as does Samuel L. Jackson as Elijah Price, known also by his pseudonym Mr. Glass. Joining from Split are James McAvoy, reprising his role as Kevin Wendell Crumb and the multiple identities who reside within, and Anya Taylor-Joy as Casey Cooke, the only captive to survive an encounter with The Beast. Following the conclusion of Split, Glass finds Dunn pursuing Crumb's superhuman figure of The Beast in a series of escalating encounters, while the shadowy presence of Price emerges as an orchestrator who holds secrets critical to both men. Joining the all-star cast are Unbreakable's Spencer Treat Clark and Charlayne Woodard, who reprise their roles as Dunn's son and Price's mother, as well as Golden Globe Award winner Sarah Paulson (American Horror Story series).