Marvel Pays Tribute To Stan Lee In Moving Video About The Comic Book Icon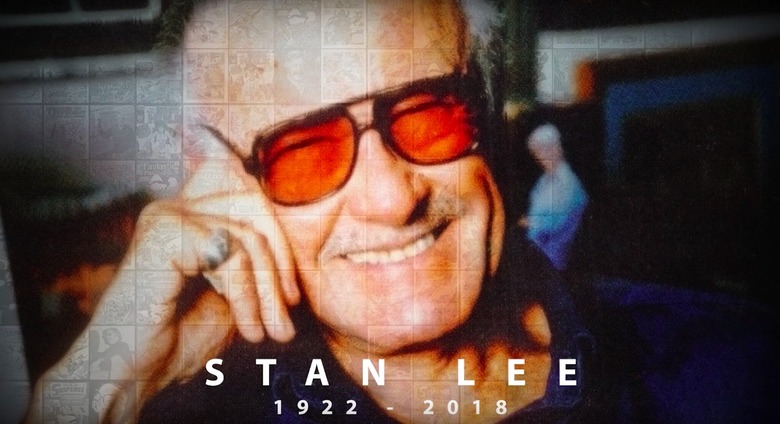 This week, a comic book titan passed away. Stan Lee is a Marvel legend whose influence stretched past the comic book industry and into films, TV, and pop culture in general. The world mourned his passing at the age of 95 in Los Angeles on Monday, and now Marvel Entertainment is joining in with a moving tribute video to the pop culture icon.
Marvel Stan Lee Tribute Video
Lee died on Monday at the age of 95, ending a whirlwind career that changed the face of comic books forever. Creating (or co-creating) iconic characters like Spider-Man, the X-Men, the Fantastic Four, and more, Lee was the main creative force at Marvel Comics for years – and then he became the face of the entire company. Now Marvel Entertainment has released a touching tribute to the man who helped shape the studio into the blockbuster powerhouse it is today, accompanied by this text:
Marvel Comics and The Walt Disney Company salute the life and career of Stan Lee and offer our undying gratitude for his unmatchable accomplishments within our halls. Please join us in remembering Stan "The Man" Lee.
The video begins with a flash from the past, showing TV pilot footage of a very young Stan Lee introducing himself and his worldview on superheroes in 1968. We then get footage of Lee throughout the years, as he grew into a pop culture icon who stood beside the beloved characters he created.
"We're going to try to present a voice that somebody will listen to. The voices needed, we hope it will be ours," Lee says in the archival footage.
Everyone from Marvel Chief Creative Officer Joe Quesada, to Senior VP Tom Brevoort, to Marvel Entertainment President Dan Buckley, and Vice President of Content and Character Development Sana Amanat chimed in about Lee's impact on the world and on their personal lives. "There will never be a world without Stan Lee," Amanat said. "He's the heart of the Marvel universe."