'Leprechaun Returns' Trailer: The Mean Green Menace Is Back For More Silliness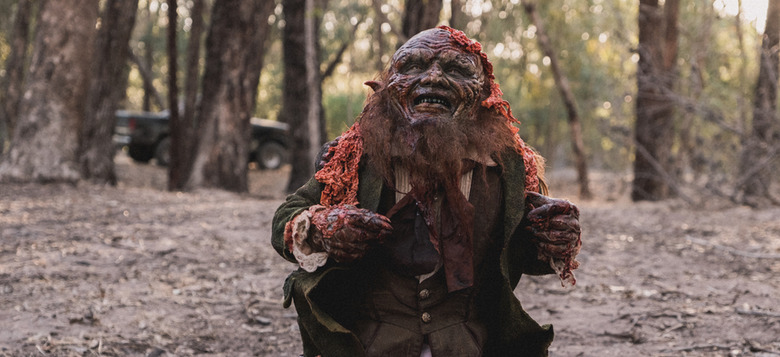 The wise-cracking killer Leprechaun is back with Leprechaun Returns, a sequel that ignores all the other Leprechaun films, which is probably for the best. At the very least, this film seems to be having fun with its goofball premise, by unleashing the pint-sized killer on a hapless sorority house. So lock up your gold, hide the sharp objects, and be careful what you wish for as you watch the Leprechaun Returns trailer below.
Leprechaun Returns Trailer
The Leprechaun series is taking a page from Halloween 2018's book, and releasing a direct sequel to the first film that ignores the rest of the franchise. I doubt anyone will be too upset over this, since the Leprechaun series isn't exactly beloved. There have been seven previous Leprechaun films, somehow, and all of them – even the first one – were terrible. But, for the most part, the films were the watchable kind of terrible – the kind of terrible you could have fun with. Then came 2014's Leprechaun: Origins, which was so bad it made the other films in the franchise look like high art. That entry probably should have put the final nail in the Leprechaun coffin, but here we go again.
I will say that based on this trailer, Leprechaun Returns looks "fun" – I use that term loosely. The film knows exactly what it wants to be, and it's not trying to be anything else (Leprechaun: Origins tried to be serious, believe it or not). I am sad that original Leprechaun Warwick Davis isn't coming back, but Linden Porco is clearly having a blast playing the tiny terror. Here's the movie's synopsis:
The deadly, wisecracking Leprechaun is back in all his gory glory. When the sorority sisters of the Alpha Upsilon house decide to go green and use an old well as their water source, they unwittingly awaken a pint-sized, green-clad monster. The Leprechaun wants a pot of gold buried near the sorority house, but first he must recover his powers with a killing spree—and only the girls of AU can stop him.
Leprechaun Returns, which also stars Taylor Spreitler (Amityville: The Awakening, TV's "Kevin Can Wait," TV's "Casual"), and Mark Holton (Leprechaun, Pee-wee's Big Adventure, A League of Their Own), who returns to the series for the first time since the original 1993 film, arrives on digital and On Demand on December 11, just in time for the holiday season. Just think: you can gather the family around the Christmas tree and watch Leprechaun Returns on Christmas morning.