'Creed II' Featurettes: Will History Repeat Itself?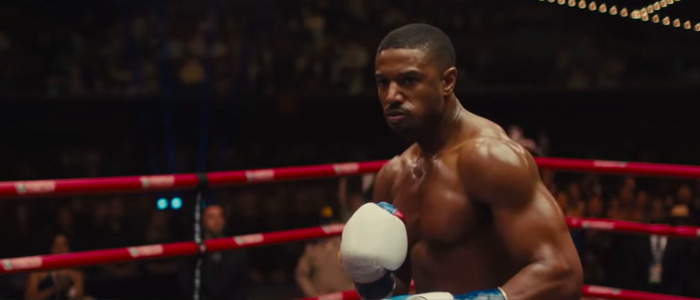 Apollo Creed and Ivan Drago stepped into a boxing ring back in 1985, but only Drago stepped out. The steroid-fueled Russian dealt a fatal blow to the charismatic American, leading Apollo's rival-turned-friend Rocky Balboa to avenge him in the ring. Now, more than 30 years later, Apollo's son is looking for his own revenge.
In this month's Creed II, actor Michael B. Jordan reprises his role as Adonis Creed, and he's fighting against not only Drago's son, but against the weight of expectation and legacy. MGM has released a slew of new Creed II featurettes that showcase several of the film's characters and what they have to deal with in the upcoming sequel.
Creed II Featurettes
We've already gotten a closer look at Florian "Big Nasty" Munteanu playing the ultra-ripped Vikor Drago, a huge fighter with a chip on his shoulder who's probably looking to settle a score of his own. But this video shows Adonis as a family man with a whole new set of priorities and responsibilities. Here are two more featurettes, which focus on Tessa Thompson's Bianca and Dolph Lundgren's Ivan Drago:
Is all of this setting up an ending in which Adonis taps out of the big climactic fight in order to save himself for his family? That would be a heck of an ending, and a big difference from the traditional Rocky template.
Steven Caple Jr. takes over the directing duties from Creed helmer Ryan Coogler, and Jordan is joined in the cast by Munteanu, Thompson, Lundgren, Sylvester Stallone, Wood Harris, Russell Hornsby, Andre Ward, and Phylicia Rashad.
Here's the film's official synopsis:
Life has become a balancing act for Adonis Creed. Between personal obligations and training for his next big fight, he is up against the challenge of his life. Facing an opponent with ties to his family's past only intensifies his impending battle in the ring. Rocky Balboa is there by his side through it all and, together, Rocky and Adonis will confront their shared legacy, question what's worth fighting for, and discover that nothing's more important than family. Creed II is about going back to basics to rediscover what made you a champion in the first place, and remembering that, no matter where you go, you can't escape your history.
Creed II punches its way into theaters on November 21, 2018.