Bust Out The Lasagna: The Animated 'Garfield' Movie Has Found Its Director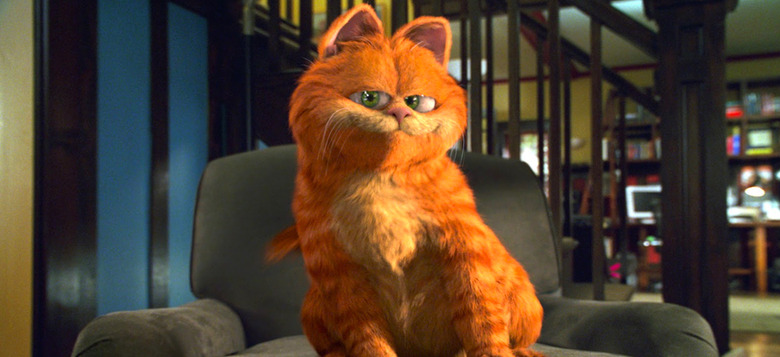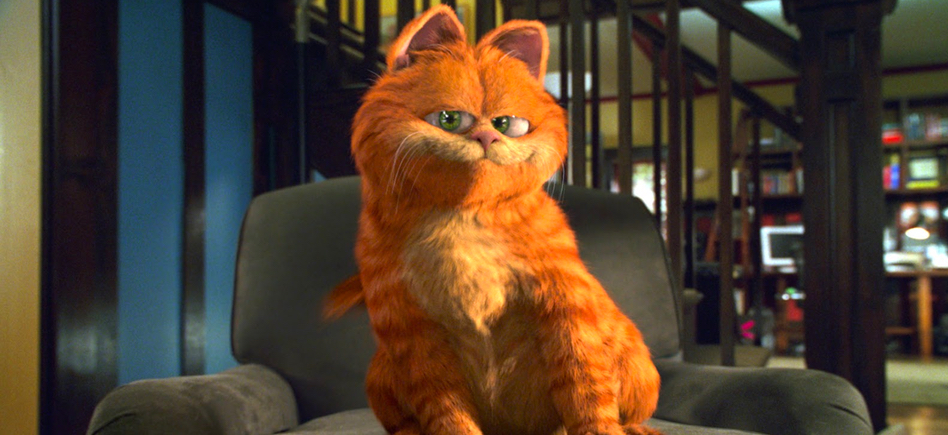 Much like Garfield himself, there's been very little movement on the previously-announced animated Garfield movie. Until now. Mark Dindal, director of The Emperor's New Groove and Chicken Little, has just been tasked with bringing everyone's favorite Monday-hating feline to the big screen again. Unlike the previous Garfield movies, which blended live-action with CGI, this new film was be fully animated.
An animated Garfield movie from Alcon Entertainment was announced back in 2016, but since then, all has been quiet on the Garfield front. Now we've learned about Mark Dindal being tapped to direct. "Comic strip characters have always had a special appeal to me," Dindal said. "To have this opportunity to make a film with a classic character like Garfield is a privilege and a thrill."
The film will bring Jim Davis' popular comic strip character to life yet again. Garfield has been in print since 1978, and focuses on a lazy cat who loves lasagna and hates everything else. Other characters include Garfield's owner Jon Arbuckle, and Odie the dog. Garfield previously made the jump from page to screen in the form of a Saturday morning cartoon show called Garfield and Friends. There were also several animated specials. The character had his big screen debut with 2004's Garfield: The Movie, featuring Bill Murray as the voice of the character. Murray also returned for the sequel, Garfield: A Tail of Two Kitties.
"I've been so impressed with the quality of animation and storytelling coming out of Hollywood of late," creator Jim Davis said. "I can't wait to get into production with the terrific team Alcon has assembled."
Paul Kaplan (George Lopez) and Mark Torgove (Raising Hope) are responsible for the Garfield script. Pre-production it set to begin next month. Alcon co-founders and co-CEOs Broderick Johnson and Andrew Kosove said: "Jim Davis' beloved creation has been an international sensation for all ages for decades and we are thrilled to partner with Mark Dindal, who has brought delightful characters to life throughout the years. We are excited to see what he does with Garfield."
This will no doubt be a film geared towards a younger audience, and that's fine. I have zero investment in a Garfield movie, so I can't say I have an opinion about this one way or another. I suppose the success of the project relies on the actor they get to voice Garfield. Lorenzo Music's voice on the animated series was iconic, but he's since passed away. Bill Murray is a big name, but he didn't sound very enthused to be doing the voice work, and I doubt he'll return here. The filmmakers are going to have to seek out another actor who perfectly embodies a lazy cat.