'Child's Play' Remake Poster Introduces Your New Best Friend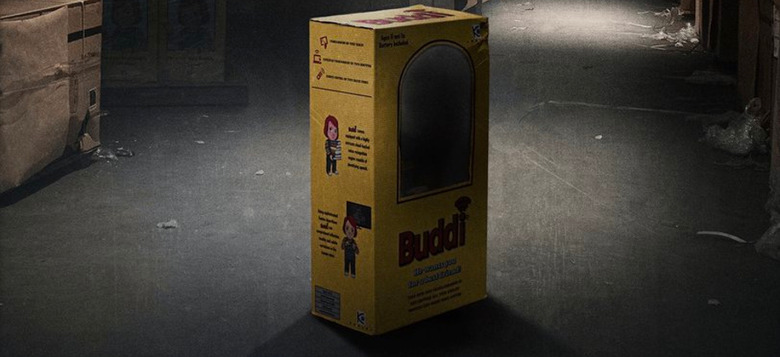 The Child's Play remake that no one wants continues to barrel towards us, so we might as well accept it. The horror remake, which will introduce a new version of Chucky the killer doll to audiences, has a new poster, and a release date – a date that will put it head-to-head with another living toy movie: Toy Story 4. See the familiar-looking Child's Play remake poster below.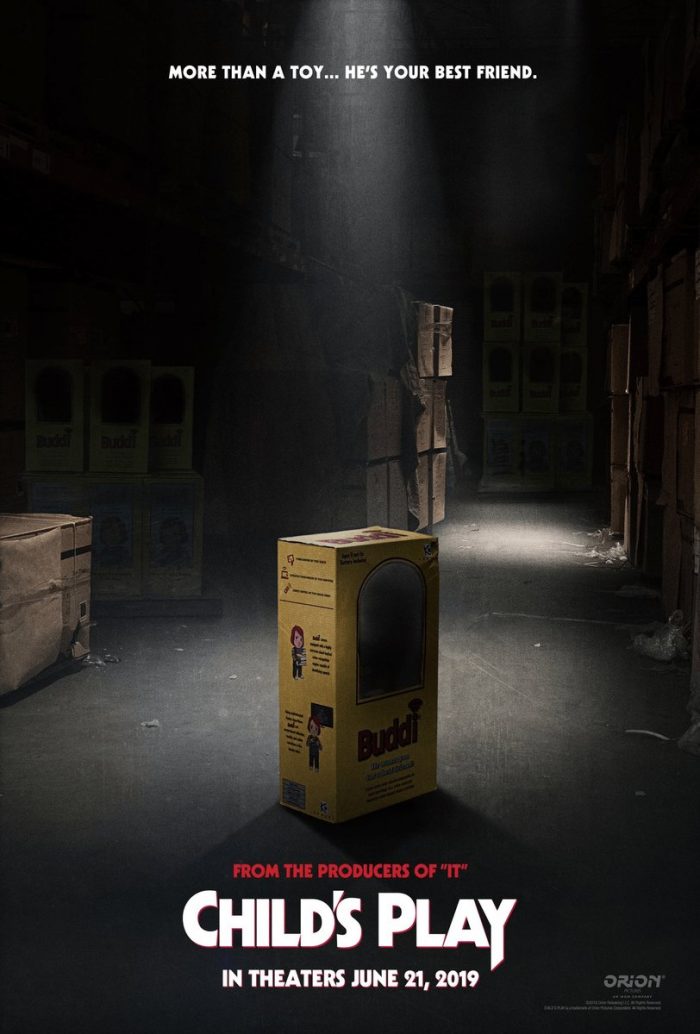 The makers of the Child's Play reboot certainly aren't being subtle. As the poster above shows, they're leaning right into brand recognition, to the point where even the font being used is the same as the traditional Child's Play font. And then there's the box at the – it looks mighty familiar. It's not exactly the same, of course. The name of the doll in the original franchise was "Good Guy", where here it's going under the name "Buddi" for some reason.
Along with the poster, we now have an official release date: June 21, 2019. This puts Child's Play directly up against Toy Story 4, which means audiences will have multiple living toy movies to pick from that day.
As a fan of the original Child's Play franchise, I'm immediately skeptical of this movie. Don Mancini, the creator of the series who has been involved with all the other sequels, has nothing to do with this remake. Instead, Lars Klevberg is directing a screenplay from Tyler Burton Smith. Also, unlike the original – which involves a doll possessed by a serial killer – this take apparently involves a robot-like doll that gets programmed to be evil. Hey, that sounds dumb! And yet, Child's Play stars Aubrey Plaza and Brian Tyree Henry, two very good and interesting actors. That might save the film. Or it might just end up being a case of good actors trapped in a shitty movie like a killer trapped in a doll.