Star Wars Bits: Lots Of X-Wing Action, The Millennium Falcon Lands At Disneyland, And The Kessel Toy Run Returns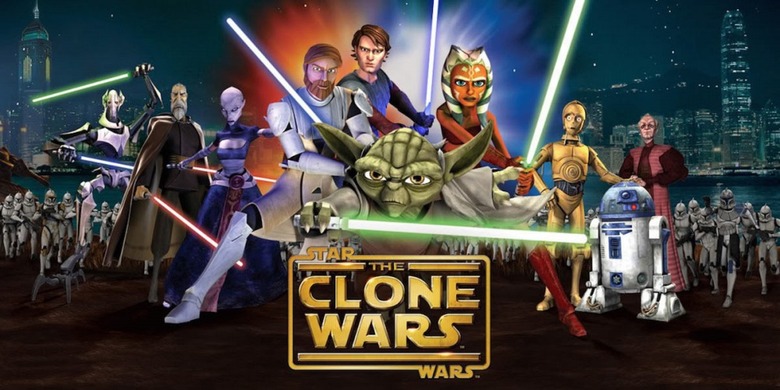 In This Edition of Star Wars Bits
Oscar Isaac shares his feelings about filming Episode IX
You can now discover what the inside of a Tauntan smells like
Battlefront II is getting some awesome Clone Wars updates
and much much more...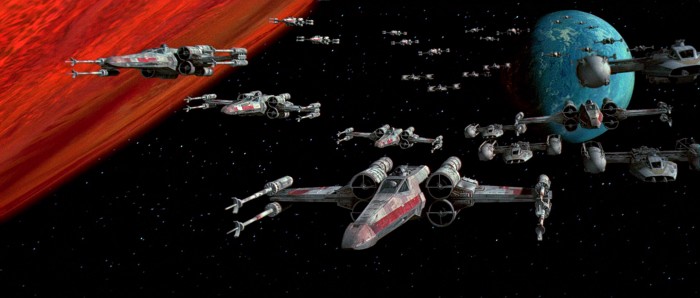 X-Wing alert! Yep, we've got our first look at one of the iconic planes that Making Star Wars reports is from the set of Episode IX. The blog has a photo taken from what looks like a drone, and it's a bright orange ship. The report suggests that it might belong to Poe Dameron, and it would match his uniform pretty nicely, though that holds true for almost every pilot of the Resistance. But I guess we'll just have to wait until December 2019 (or until we get our first trailer) to find out.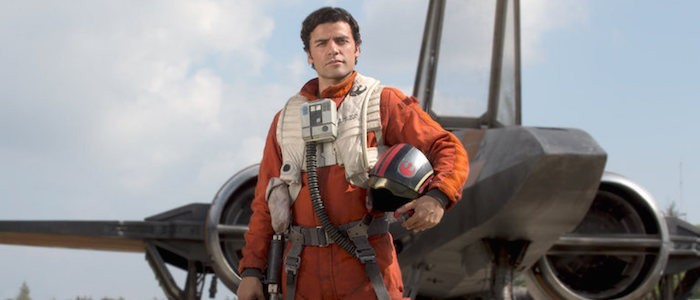 There's a lot to be excited about as we get closer to the release of Star Wars Episode IX. During a quick chat with CinemaBlend, Oscar Isaac let us in on what he's been enjoying about the process of creating the new sequel. "The way they've been shooting it right now is looser than it's been for the last two times," Isaac said. "It does feel like a relief to get on set and feel like, 'Oh, we can try things.' It's a testament to J.J. coming back and feeling confident. There's less pressure for it to be right. We just want to make a good movie and have a really good time while doing it."
If you're a fan of the terrifying Sith Inquisitors then you'll love this Star Wars Explained interview with writer and producer of The Clone Wars and Star Wars Rebels, Henry Gilroy. The clip showcases part of a chat that the YouTube channel had–you can watch the full one by supporting their Patreon–with Gilroy about the backstories and motivations behind the notorious Dark Side villains.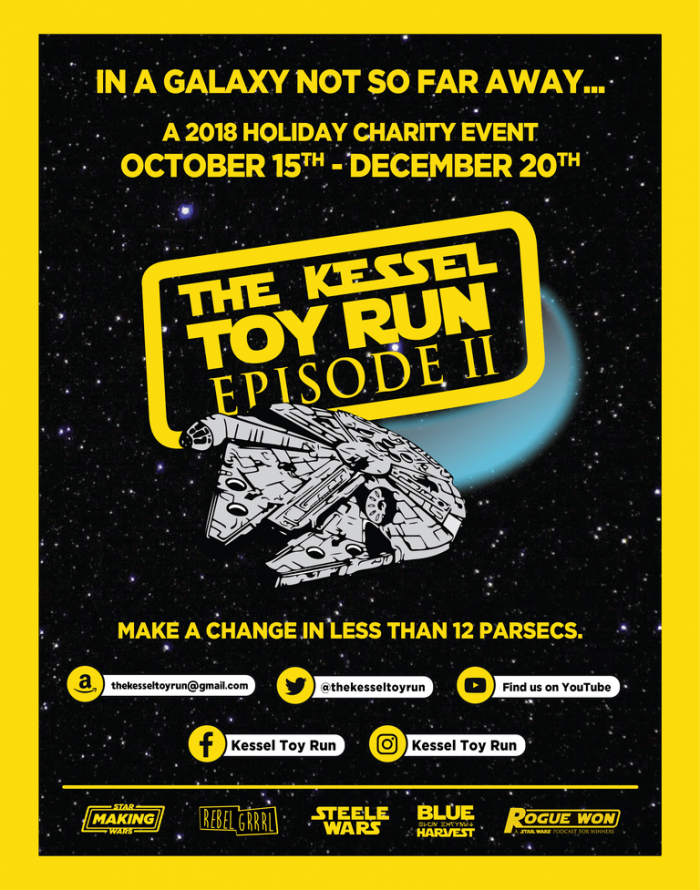 Want to do some good this festive season? Then grab your blaster and head over to the Kessel Toy Run site to donate some unopened Star Wars toys for kids in the hospital! Making Star Wars is once again leading the charge and had some heartfelt words for interested fans. "This year we hope to raise even more than last year. We realize all of our Star Wars friends and donors come from various walks of life and some of us have a lot, and some of us, not so much. Every kid loves a really rad Star Wars toy, however, some kids could just use a Star Wars coloring book or a Star Wars children's book to help them escape into their imaginations for a little bit of Star Wars fun. In this situation, no Star Wars toy is too big or too small. Do what you can even if it's just helping us spread the word!"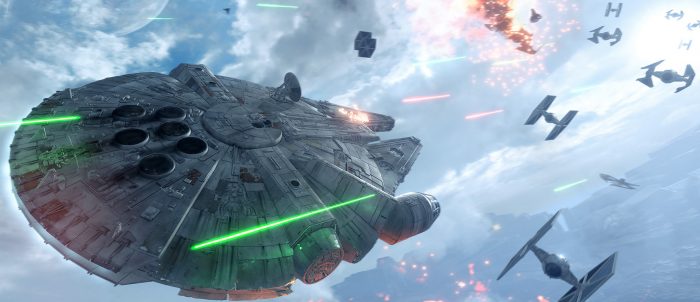 GUYS!! IT'S HAPPENING!! The Millennium Falcon has landed at California's Disneyland which means it's only a few more months until we can pilot it ourselves! Blog Mickey even has some photos which got us really excited. If you don't know much about the ride, take a read of this quote from earlier this year with Imagineer Scott Trowbridge:
"If you bring back all the loot and there's not a scratch on the ship and Hondo is really happy when you bring it back, you might find yourself with some extra Galactic Credits in your account, but do a poor job, you lose the cargo, you smash up the ship, you might come back owing more money than you started with, the bossman might not be too happy and when you roll across to the local cantina the bartender might lean over and say 'hey, word on the street is your name's been put on the list of a local bounty hunter, I'd watch out if I were you' so how well you do on this mission really does have an impact on your overall, land-wide story."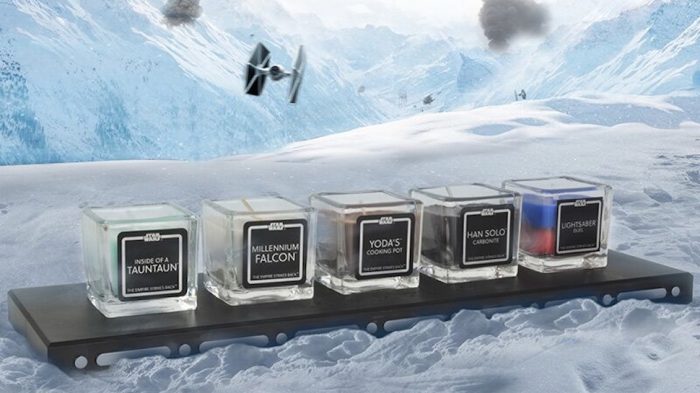 Ever wanted to know what the inside of a Tauntaun smells like? Well now you can thanks to these inventive and strange candles from Numskull. The other scents in this particular collection include Millennium Falcon, Yoda's Cooking Pot, Han Solo in Carbonite, and Lightsaber Duel. If those don't sound too delectable then you can grab the candles inspired by A New Hope which are equally as gross and strange featuring Bantha Milk, Wookiee, Trash Compactor, X-wing Cockpit, and Cantina Bar. But don't worry because if you wanted to know what the destruction of the Death Star smelt like, the Return of the Jedi package has you covered with Rancor, Sarlacc Pit, Jabba's Palace, Ewok, and Death Star Destroyed. These are so weird and wild that we're sure they'll make a perfect gift for your BFF or... enemy!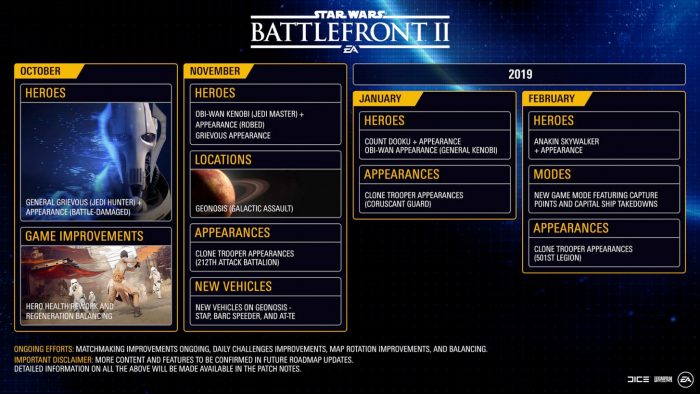 Great news for fans of The Clone Wars as EA games announced earlier this month that some of the cast would be returning to their beloved characters in Battlefront II! And now you can actually enjoy Matt Wood as General Grievous, who joined the game on October 30th and was clearly stoked to be back:
"I always love revisiting characters from the Clone Wars era, because I feel like there are so many stories to be told! Now, we have the ability to actually set foot into General Grievous' shoes and see how he operates in real-time. That's really exciting to me, to be able to portray the character in such a way! I'm a gamer myself, so I can't wait to see how all this pans out with what the team has created."
Later this month another Clone Wars alumni will be back too with James Arnold Taylor as Obi-Wan Kenobi, and Corey Burton's Count Dooku will be coming in January, with Matt Lanter's Anakin Skywalker the last to return in February.