'Dear David' Movie, Based On A Creepy Twitter Thread, Coming From New Line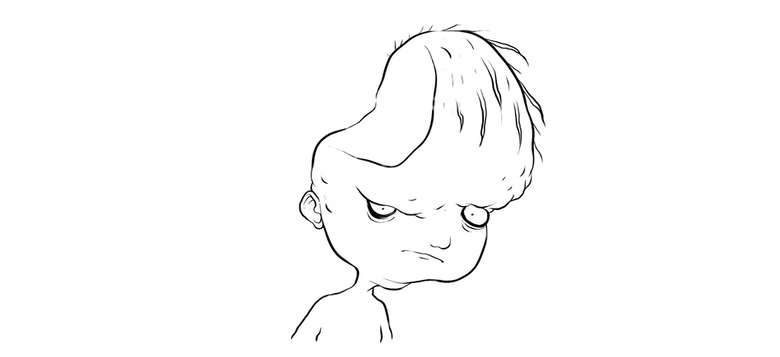 Hollywood has decided to turn to Twitter for inspiration. What could go wrong?! New Line Cinema has snapped up the rights to Dear David, a ghost story that was originally told in a series of tweets by former BuzzFeed writer Adam Ellis. Ellis presented the tweets as true, detailing the story of a ghost haunting his apartment. More on the Dear David movie below.
Per Collider, New Line won a bidding war for Dear David, a horror film based on a series of tweets from Adam Ellis. You can read the full tweet thread here. Ellis' story involved the ghost of a child haunting his apartment, and trying to murder him. Ellis went to great lengths to make it appear as if the story were true, going so far as to create evidence – which he promptly shared in the thread. To this day, in fact, Ellis claims the story is true. Whether or not you want to believe that is up to you.
The thread went viral, and became even more popular because it was shared on BuzzFeed, where Ellis worked at the time. This made rights issues to the story a bit unclear, but Ellis and BuzzFeed struck a deal to team with Dan Lin, the producer behind It, to get the film made. Now BuzzFeed Studios and Lin will produce, while New Line will distribute. Mike Van Waes, writer of the upcoming Conjuring spin-off The Crooked Man, will write the script for Dear David. No director has been announced yet.
New Line, which bloomed via the Nightmare on Elm Street franchise, has leaned back into the horror genre in recent years. They have a hand in Conjuring films The Conjuring 2, Annabelle, Annabelle: Creation, and the recently released The Nun. They were also involved with It and its upcoming sequel It Chapter Two. And they also worked on Lights Out. In short, New Line is trying to give horror makers Blumhouse a run for their money
While a film based on a tweet isn't that common, it's not entirely unheard of either. Last year, it was announced that a viral tweet featuring Rihanna and Lupita Nyong'o would be the inspiration for a new movie – although we haven't heard much about that since it was announced.
The Dear David idea is creepy enough that it might make for an excellent horror film. But it could also inspire a trend of even more Twitter threads being optioned by Hollywood. What a time for cinema!