Sequel Bits: 'Wreck-It-Ralph', 'Bill And Ted 3', 'Fantastic Beasts', 'Crazy Rich Asians', 'V/H/S', 'Rambo V', 'Scream', 'It', 'Cobra Kai'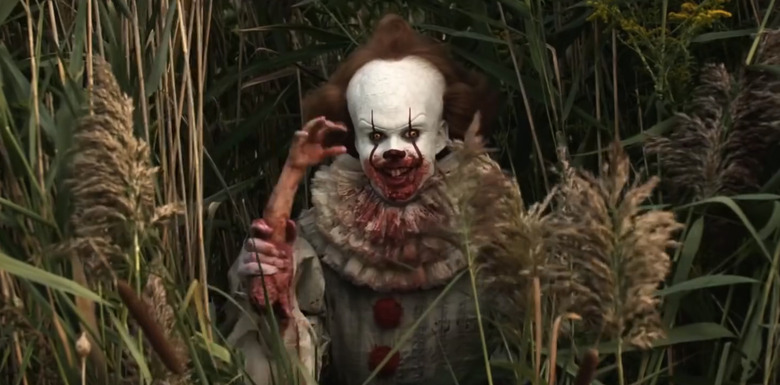 In this edition of Sequel Bits:
Sorry, Mario won't appear in Ralph Breaks the Internet.
Bill and Ted 3 will start production "pretty soon."
Meet Newt's new menagerie in Fantastic Beasts 2 featurette.
Also: Fantastic Beasts 2 opens the same day in China as it does in the U.S.
Crazy Rich Asians sequel will shoot in China.
V/H/S is being revived as a Snapchat show.
Buyers are flocking to Rambo V.
David Arquette would like a Scream 5, please.
It Chapter 2 receives a very boring announcement poster.
Cobra Kai episode 1 has passed 50 Million views on YouTube.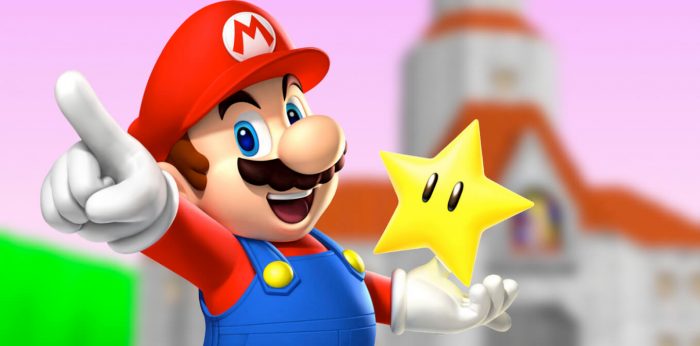 If you were hoping everyone's favorite Italian plumber would pop-up in Ralph Breaks the Internet, I have some bad news. Super Mario will not be making an appearance in the animated sequel, primarily due to rights issues. In an interview with Inside the Magic, story artist Jason Hand confirmed that they wanted to have Mario in the film, but couldn't work it out:
Some of the stuff was that we don't have rights to certain characters, because we're working in a world of other people's media. It's like, that would have been really funny if we could have Mario [from Nintendo's Super Mario games] in here doing this part, but it doesn't end up working out because of that, and it's fine and the story doesn't actually end up needing it. But as individual bits, it's like "That's a great 'Saturday Night Live' bit!" Rich [Moore] and Phil [Johnston, the movie's co-directors] are pretty much full of those things so it's an endless amount of great ideas, honestly.
Oh well. You'll have to make due with the 500 other recognizable characters that pop-up in the movie when Ralph Breaks the Internet opens November 21, 2018.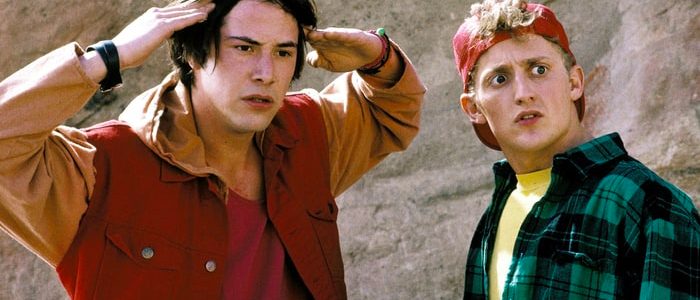 There's been talk of Bill and Ted 3 for many, many years now. Recently, writer Ed Solomon, along with stars Keanu Reeves and Alex Winter, both confirmed the third film – titled Bill & Ted Face the Music – would finally happen. But then word dried up, and it seemed unclear if and when the sequel would get off the ground. Solomon has provided another update, and he swears that Bill and Ted 3 will be shooting very soon. "We don't have an official start date, but it should be pretty soon," Solomon said recently at the Austin Film Festival. "We do have a release date." The film will find Bill and Ted now much older, and dealing with their own children. Needless to say, time travel shenanigans will ensue.
Fantastic Beasts: The Crimes of Grindelwald is opening very soon, which means the marketing push is going to pick-up considerably. The latest is this featurette which focuses on the new fantastic beasts cared for by Newt Scamander (Eddie Redmayne), who never met a monster he didn't love, as the trailers tell us. The video features interviews with Redmayne and writer J.K. Rowling, breaking down all the fantastical things the creatures in the film can do. Meanwhile, there's now an official release date for the film in China: November 16, 2018. This is the same release date as the U.S. as well.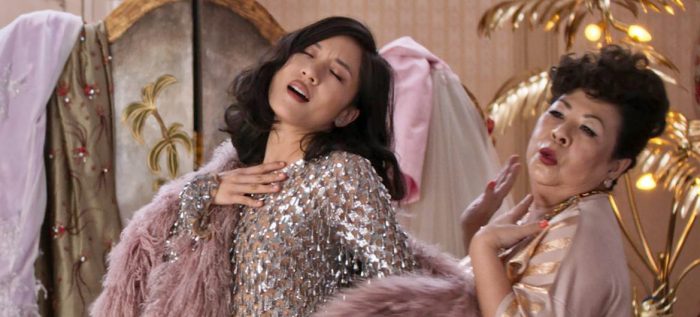 Crazy Rich Asians was a big hit, and a sequel is on the way. And now we know that the film, titled China Rich Girlfriend, will shoot in China. Producer John Penotti, president of SK Global, says the sequel is planning to film in Shanghai (via Variety). The sequel is an adaptation of the novel by Kevin Kwan. Here's the book synopsis:
It's the eve of Rachel Chu's wedding, and she should be over the moon. She has a flawless Asscher-cut diamond, a wedding dress she loves, and a fiancé willing to thwart his meddling relatives and give up one of the biggest fortunes in Asia in order to marry her. Still, Rachel mourns the fact that her birthfather, a man she never knew, won't be there to walk her down the aisle.
Then a chance accident reveals his identity. Suddenly, Rachel is drawn into a dizzying world of Shanghai splendor, a world where people attend church in a penthouse, where exotic cars race down the boulevard, and where people aren't just crazy rich ... they're China rich.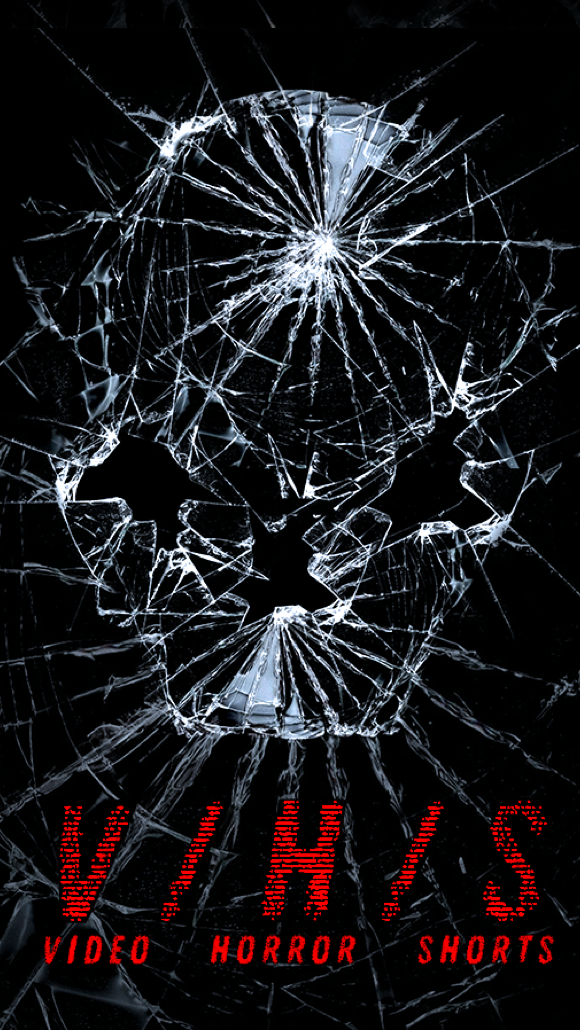 Remember theV/H/S franchise? The horror anthology films that were mostly hit or miss, depending on which directors were helming segments? It's back, in Snapchat form! The films have been revived as a video shorts series with episodes written/directed by Emily Hagins, Ben Franklin, Anthony Melton, Ben Powell and Gustavo Cooper. The series kicked-off on October 28, and new episodes have been dropping ever since. You can find them on the Discover page.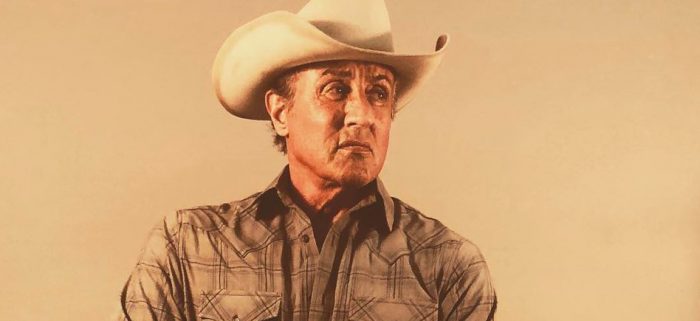 Rambo V, aka Rambo: Last Blood, is almost done filming, and buyers are excited. According to Deadline, multiple buyers are lining up to grab a piece of the latest adventure of Sylvester Stallone's John Rambo. Per their report, "buyers include Lionsgate for U.S. and UK, Universum for Germany, Metropolitan for France, Notorious for Italy, Vertice 360 for Spain, VVS for Canada, Mis. Label for Scandinavia, DFW for Benelux, Monolith in Poland, United King for Israel, Eagle for Middle East, California Filmes for Latin America and Mexico, Top Film for Russia, CIS and Baltics, Dadi for China, Gaga for Japan, JoynCinema for South Korea/Thailand and Tanweer for Pan Asia Pay TV. Amazon Prime Video has the exclusive first-run SVOD window in the U.S." In the film, Rambo faces off against a drug cartel. No release date has been announced yet.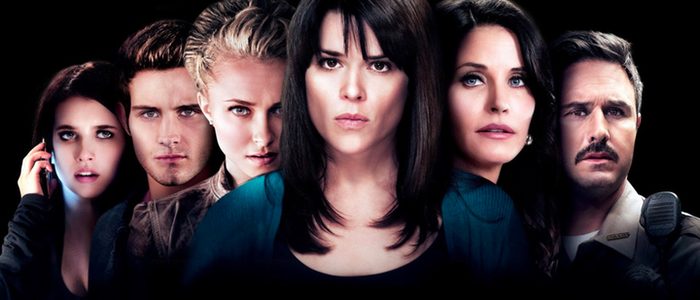 The Scream franchise as we know it is likely over. Director Wes Craven has sadly passed away, and the previous film – the surprisingly good Scream 4 – wasn't as big a hit as the other entries. But franchise actor David Arquette, who played the frequently-stabbed character Dewey, is game for more. Appearing on Slasher Radio (via ScreenRant), the actor said:
"I would love to do that. I think [Wes Craven would] still be a part of it in an incredible way. It would be like a tribute almost. Yeah, I think it would be really fun. I love everyone involved in it. Neve [Campbell] is such an anchor, and so incredible as an actress. I think there's something there."
Again, this is a case of wishful thinking. There is no movement on a new Scream movie. But never say never. After all, Halloween came back.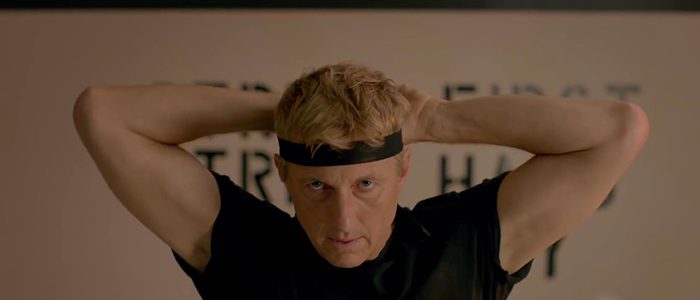 I have yet to watch Cobra Kai, but lots of other people have! Millions and millions, in fact. According to the official Twitter account of the series, the first episode of the show alone has already reached 50 million views. That is mighty impressive. The series serves as a sequel to The Karate Kid, and has already been granted a second season.
Cobra Kai Never Dies. 50 Million views and counting. #CobraKai #NoMercy pic.twitter.com/SyN72aj3zB

— Cobra Kai (@CobraKaiSeries) October 31, 2018
Coming September 6, 2019. #ITMovie pic.twitter.com/srBU19xauS

— IT Chapter Two 🎈🎈 (@ITMovieOfficial) October 31, 2018
Behold, the unexciting poster for It Chapter Two! In fairness, this is more of an announcement than a official poster. The release date was already announced by Warner Bros., but now this poster is out there for the general public to latch onto. Still, it would've been nice to have something more than just the logo. We all know what Pennywise looks like – why not have him on there? I guess we'll have to wait for that. In any case, no matter how boring this poster is, I'm still excited for the movie. It Chapter Two, starring Bill Skarsgård, James McAvoy, Jessica Chastain, Jay Ryan, Bill Hader, Isaiah Mustafa, James Ransone, Andy Bean, Jaeden Lieberher, Sophia Lillis, Jeremy Ray Taylor, Finn Wolfhard, Chosen Jacobs, Jack Dylan Grazer, and Wyatt Oleff, opens September 6, 2019.