'Willow' Sequel Is A "Lucasfilm Project," Director Ron Howard Currently Not Involved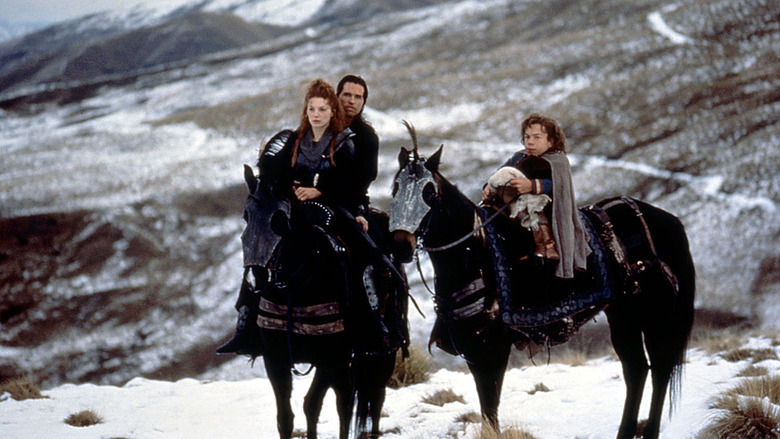 While he was on the press circuit for Solo: A Star Wars Story this summer, Ron Howard revealed that Lucasfilm was considering a follow-up to Willow, the 1988 fantasy Howard directed for George Lucas. This weekend, American Cinematheque screened Willow at a tribute to Howard's career and Howard gave a Q&A along with screenwriter Bob Dolman.
During the Q&A, Howard again said that there is something in the works with Willow. After the Q&A, /Film approached Howard to follow up. If there is a Willow sequel, would Howard be involved again?
"I don't know," Howard told us. "It's a Lucasfilm project."
Theoretically, you'd think the director of a film will always get the opportunity to direct the sequel too. However, that is usually for sequels that follow shortly after the original. It may not apply to sequels 30-plus years later, and Howard is certainly busy enough he might have another project lined up when a Willow sequel gets going. He does have an in with Lucasfilm though.
Dolman knew a little bit more about the Willow plans but wasn't talking.
"I don't know much about it yet," Dolman said. "I know a little but not enough to talk about it."
But would Dolman like another crack at writing a script in the Willow universe?
"Yeah, why not?" Dolman said.
Though the film is now beloved enough to have retrospective showings that sell out, Willow was not considered a success in 1988. Lucas had seen Willow as another possible franchise, but he scrapped plans for more movies. Diehard Willow fans know that there were three novels published that continued the story of Willow Ufgood. Shadow Moon, Shadow Dawn and Shadow Star were published in the '90s, written by Chris Claremont.
These days, movie sequels decades after the original are more common. Tron Legacy, Dumb and Dumber To, Jurassic World and many more receive big screen treatment thanks to the enduring popularity of the original films, and due to studios' desires to capitalize on their catalog.
Howard had said over the summer that a Willow follow-up could focus on Elora Danan, the baby Willow protects in the original. She would be all grown up now, and Warwick Davis still works so it would be fun to see if he actually became a powerful sorcerer. Remember, Disney is also launching a streaming service. Perhaps a return to the world of Willow could happen there.