No, 'Willow' Is Not Part Of The 'Star Wars' Universe, Ron Howard Confirms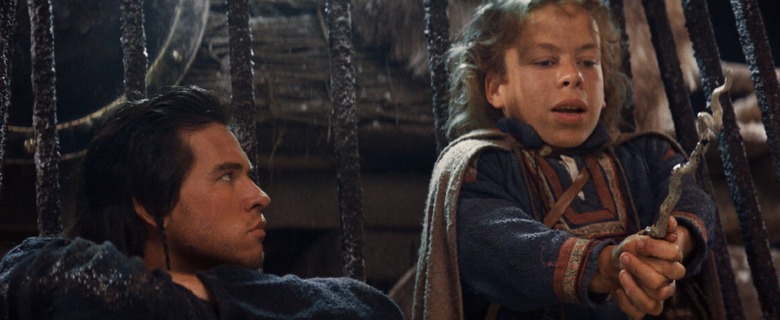 Willow was one of George Lucas' post-Star Wars projects. While the latter was Lucas's take on a space epic, Willow was his take on sword and sorcery. The Wookiepedia entry for Willow collects some sources that suggest Willow is actually part of that galaxy far, far away , perhaps on one planet in the Star Wars universe.
Wookiepedia cites the April Fool's Joke that started this theory, yet the entry remains. At an American Cinematheque Q&A following a 70mm screening of Willow, director Ron Howard refuted the theory once and for all.
"I never heard anything about that," Howard said. "George never suggested anything like that."
Another theory that has made it onto IMDB trivia is that the trolls in Willow were modeled after Howard's actor brother Clint. Clint usually has a cameo in Ron's films but did not appear in Willow. The rumor goes that they modeled the trolls after him so he could still appear, but Ron said that too is false.
"No, it's not Star Wars and the trolls are just trolls," Howard said. "I love working with my brother Clint and every opportunity that I ever have, I do it but I never force it. We were shooting in London and no role worthy of dragging him over."
One inside joke that is true is the film's reference to film critics. Howard named two villainous characters in Willow after film critics. Pat Roach plays Gen. Kael, the evil muscle of Queen Bavmorda, named after legendary critic Pauline Kael. There is also a two headed monster named the Ebersisk, after film critics Siskel and Ebert.
Howard did cop to those two.
"Well, they didn't like Splash," Howard said. "How do you not like Splash?"