'Dogs' Trailer: Netflix Wants To Make You Cry Over Some Very Good Dogs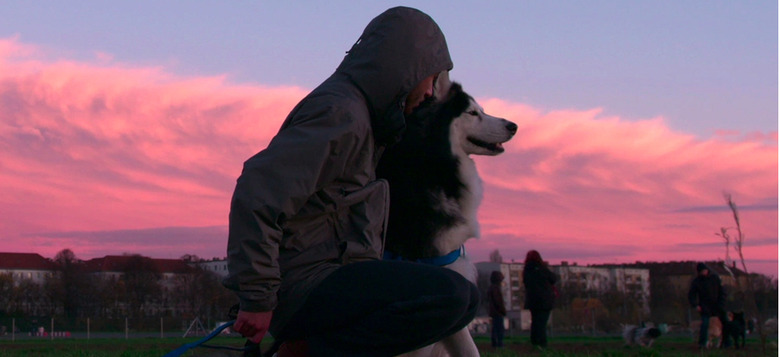 Dogs! They're the best! Human beings are terrible, various wild animals are fine, and cats are okay, I guess. But canines reign supreme, without question. They're adorable, goofy, energetic nap-monsters who love you unconditionally and are genuinely happy to see you when you come home. What's not to love? Netflix's new docu-series Dogs is devoted to these very good dogs, telling six stories of pups and their human friends. It will definitely make you cry, so break out the tissues and watch the Dogs trailer below.
Dogs Trailer
Netflix has an entire docu-series about dogs on the horizon, and based on this trailer, things are going to get emotional. With episodes helmed by Academy Award-nominated Amy Berg (Deliver Us From Evil), Academy Award-winning Roger Ross Williams (Life Animated, Music by Prudence), Academy Award-nominated Heidi Ewing (Jesus Camp, One of Us), Emmy Award-winning Richard Hankin (The Jinx) and Academy Award-winners T.J. Martin and Daniel Lindsay (Undefeated), Dogs is said to take viewers on an "inspirational journey exploring the remarkable, perhaps even magical qualities that have given these animals such a special place in all of our hearts."
I'm sold! All I ask is that there are no moments where any of the dogs here die. Not even of old age. I can't take it, Netflix. Don't play with my heart like that. Let all these pups run free, and wild, and alive. I don't want to hear any bullshit about the "circle of life", either. No one wants to sit down and watch a docu-series about dogs, only to see the dogs die. I'm warning you, Netflix.
Otherwise, I can't wait to watch these pups strut their stuff over the course of six episodes. I'm as cynical as they come, but I always have room in my heart for dogs. They bark! They sneeze! They drink from rivers! They shake off! They do all this, and more. Dogs is a documentary series developed by Glen Zipper with Academy Award-nominated Amy Berg of Disarming Films and Zipper, of Zipper Bros Films, serving as executive producers. The docu-series arrives on Netflix November 16, 2018.
An elegant, engaging and cinematic verite documentary series celebrating the deep emotional bonds between people and their beloved four-legged best friends. The series tracks six incredible stories from across the globe including Syria, Japan, Costa Rica, Italy and the US—each proving that the unconditional love one feels for their dog is a beautiful universal truth.