Sequel Bits: 'Jumanji 3,' 'Aquaman 2,' 'Mamma Mia 3,' 'Rambo 5,' 'Pirates Of The Caribbean' Reboot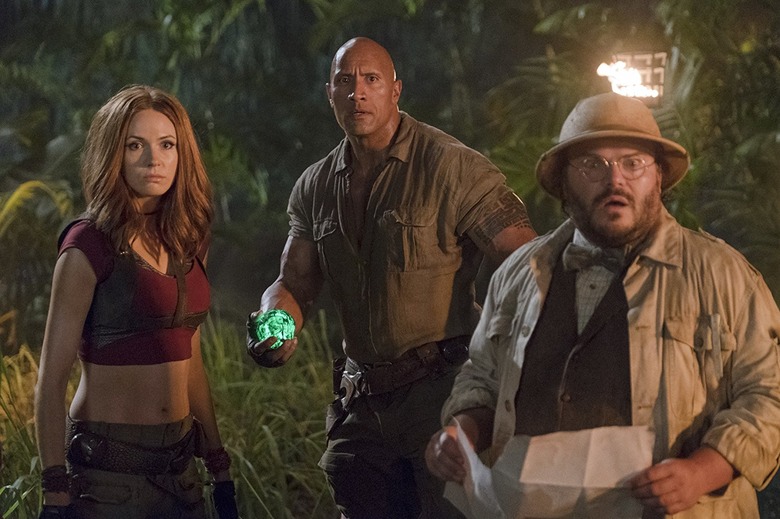 In this edition of Sequel Bits:
Jumanji 3 begins shooting in January.
James Wan knows where he'd like to take Aquaman 2.
What Mamma Mia 3 should be about, according to the cast.
Johnny Depp may not appear in Pirates of the Caribbean reboot.
Sylvester Stallone gives a glimpse of the "Heartstopper" knife on the set of Rambo 5.
3D animated sequel Bigfoot Superstar taps Ben Stassen to direct.
A Godzilla: King of Monsters prequel comic is in the works.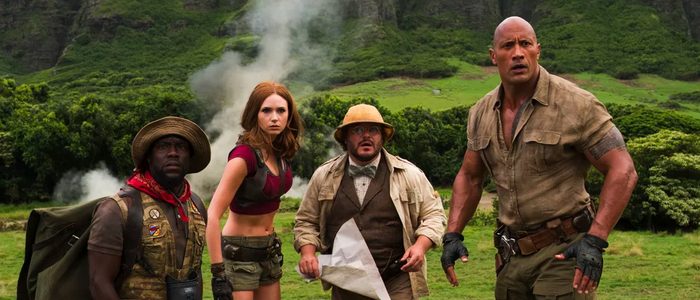 The third Jumanji film will begin production in January. Jumanji: Welcome to the Jungle star Kevin Hart confirmed that the follow-up comedy film, the still-untitled Jumanji 3, will begin shooting at the end of January, according to Variety. The actor, who was doing press for his newest film Night School, confirmed that the cast of the last film which included Dwayne Johnson, Karen Gillan, and Jack Black, will be returning for Jumanji 3:
"We start shooting at the end of January. We almost made a billion dollars with the first one, so to have the opportunity to repeat that same level of success is beyond exciting. To get that whole crew back is exciting. I'm pumped up about it."
Director Jake Kasdan is expected to return to the director's chair for the sequel to the 2017 runaway hit, which is scheduled to hit theaters on December 13, 2019.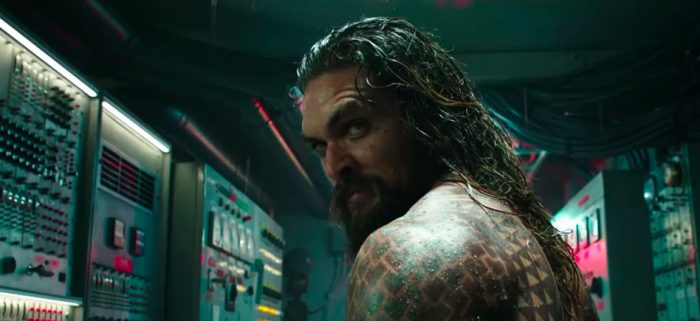 Aquaman may not have hit theaters yet, but director James Wan already has an idea for the plot of the sequel. In an interview with CinemaBlend, Wan said that the potential sequel wouldn't necessarily focus on the Atlantean hero, but dive into the rich mythology of the seven kingdoms of Atlantis:
"There's definitely stories, even within the world we've created, that you can actually see other storylines [spinning off from] as well. There's the Aquaman story, but then there's the stories of the seven different kingdoms as well. I think those would be very fun to explore."
Aquaman opens in theaters on December 14, 2018.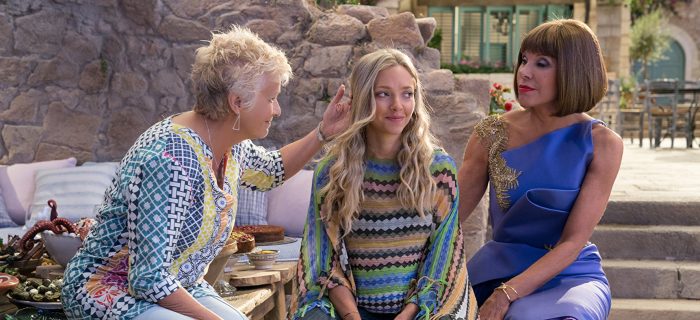 CinemaBlend has another scoop for a not-yet confirmed sequel: Mamma Mia 3. The second film, Mamma Mia: Here We Go Again, was an unexpected summer hit, which could lead to a third film following up on our favorite ABBA-singing friends. No confirmation has taken place for Mamma Mia 3, but here's what the cast thinks the third film would be about:
Jessica Keenan Wynn: It's a look at... Ruby's, Ruby's version. Um, Cher, maybe Cher at a young age meeting Senior Cienfuegos, or what it was like for her having Donna. I feel like that could be an interesting angle, and it wouldn't [change] anything else that hasn't been established in the film. That's a completely different storyline that we created this time.
Lily James: It's interesting as well because it would be a young Cher... good luck. [Laughing] ... And then it would be like, because my Donna, young Donna, I say, like, 'Years ago my mom was in Central America and she got her heart broken into a million little pieces.' And that's in reference to Senior Cienfuegos. So it would be cool. You could set it in Central America, you could have a young Cher, a young Andy Garcia...yeah.
After riffing a little, James (who plays a young Meryl Streep) and Keenan Wynn (who played a young Christine Baranski), shared their second idea would be Mamma Mia 3: The DNA Test in which we finally find out who Amanda Seyfried's father is. But honestly, who wouldn't want all their dads to be Pierce Brosnan, Colin Firth, and Stellan Skarsgård?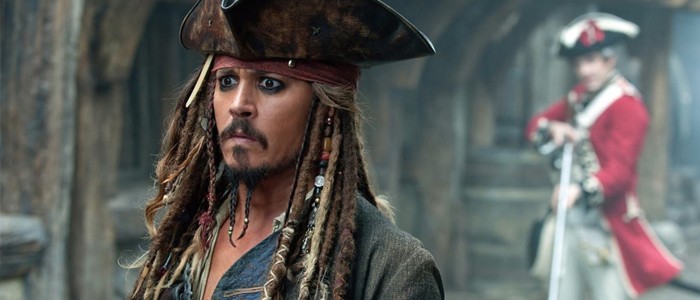 Captain Jack Sparrow may not be making a miraculous return in the upcoming Pirates of the Caribbean reboot. While reports suggested that Johnny Depp's franchise-favorite character wouldn't appear in the reboot, Pirates of the Caribbean writer Stuart Beattie seemed to confirm to DailyMailTV Depp's exit:
"I think he's had a great run. Obviously, he's made that character his own and it's become the character he's most famous for now. And kids all over the world love him as that character so I think it's been great for him, it's been great for us, so I'm just very, very happy about it."
Sylvester Stallone gave fans a first look at his new "Heartstoppe" knife, the giant new blade that Stallone's title character will wield in Rambo 5: Last Blood. "Gripping the 'Heartstopper' ... you just don't turn it off," Stallone wrote on his Instagram caption.
Stallone will reprise the character of Rambo for one last time in Rambo 5: Last Blood, which will follow the  troubled Vietnam War vet and former U.S. Army Special Forces soldier as a friend tasks him with rescuing his daughter from a Mexican cartel.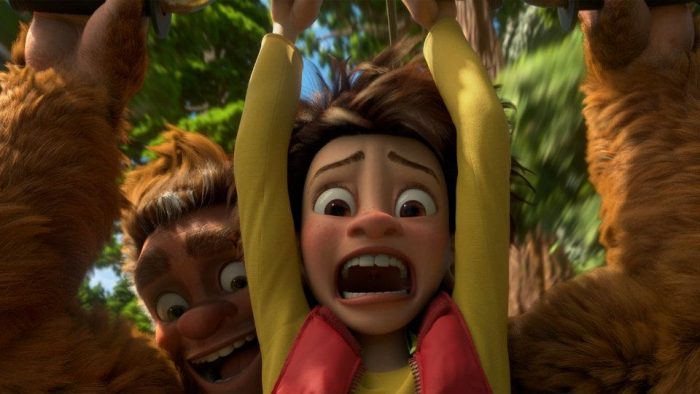 Did you know there was a 3D animated movie called Son of Bigfoot that made more than $50 million worldwide? Me neither! But apparently the 2017 nWave Studios film about — you guessed it — the son of Bigfoot, will get a sequel titled Bigfoot Superstar. Variety reports that Ben Stassen of nWave Studios has been tapped to helm Bigfoot Superstar, which sadly does not seem to be an adaptation of the rock musical Jesus Christ Superstar.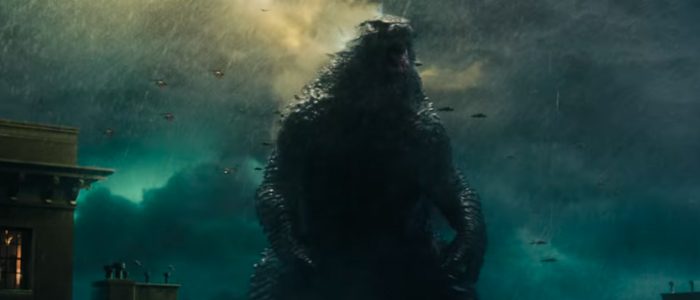 Excited for the upcoming Legendary blockbuster Godzilla: King of Monsters? You can prepare for the release of the sequel to 2014's Godzilla with a new prequel graphic novel written by Arvid Nelson with art from Drew Edward Johnson. Titled Godzilla: Aftershock (to be released in spring 2019), the graphic novel follows the kaiju monster after the events of the first film as he faces a new enemy, causing devastating earthquakes in the process.  Senior Vice President Robert Napton talked described the new prequel graphic novel and how it adds to Legendary's MonterVerse, which includes Kong: Skull Island and more:
"Godzilla: Aftershock is yet another exhilarating entry into the canon of the MonsterVerse, and it is especially exciting to introduce fans to a brand new original monster unique to the comic, but true to the legacy of Godzilla."
Godzilla: King of Monsters hits theaters on May 31, 2019.