'Labyrinth' Sequel Has A Completed Script And Is Moving Forward, Director Says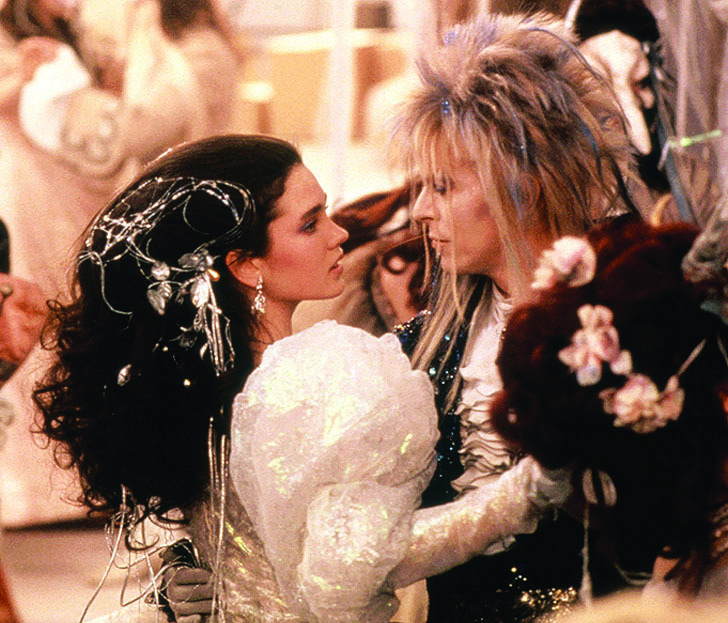 It's been 32 years, but the '80s cult fantasy movie Labyrinth still has the power of voodoo over us. And just when the thought of a Labyrinth sequel had slipped our minds, director Fede Alvarez is here to remind us of the babe. The long-gestating sequel to the Jim Henson classic is finally starting to come together, Alvarez teased, confirming that a Labyrinth sequel script has been completed.
The Don't Breathe director boarded the project last year, but we hadn't heard a peep about the Labyrinth sequel since then. The sequel to the beloved Jim Henson fantasy film was first announced (and swiftly walked back) in 2014, but Alvarez's hiring confirmed that TriStar Pictures was still hoping to move the stars for Labyrinth 2.
Now Alvarez, currently making the press rounds to promote his new film The Girl in the Spider's Web, has given an update on the long-awaited Labyrinth sequel. In an interview with Fandango, Alvarez confirmed that this movie is still happening:
"I was actually having lunch yesterday with Lisa Henson and we reconnected with that project. We're very excited about it. It is basically a direct continuation of the first movie many years later, and I can't tell you much more about it... but we have a script, and we're very excited about it so we'll see where that goes. Like always, it takes time and effort to put those movies together because they're larger than life. But that's one of the projects that I'm very excited about."
When pressed about whether the Labyrinth sequel is officially moving ahead, Alvarez was a little cagey, reiterating, "[All] I can tell you is that I had lunch with [Lisa Henson] yesterday and it was great."
So, TBD. It's great to learn that the Labyrinth sequel script is now finished, but there is still a long road ahead for the film before it even heads into production. There's the issue of bringing back Jennifer Connolly as Sarah, in a story that will reportedly follow the now-adult character long after her first tangle with the Jareth Goblin King (played with smoldering charm in the original by the late David Bowie). Will the film recast the role of Jareth? Could anyone even hold a candle to Bowie's iconic performance? That's yet to be seen, but watch this space as we await more news on the still-gestating Labyrinth sequel.