As If! 'Clueless' Remake In The Works For Some Reason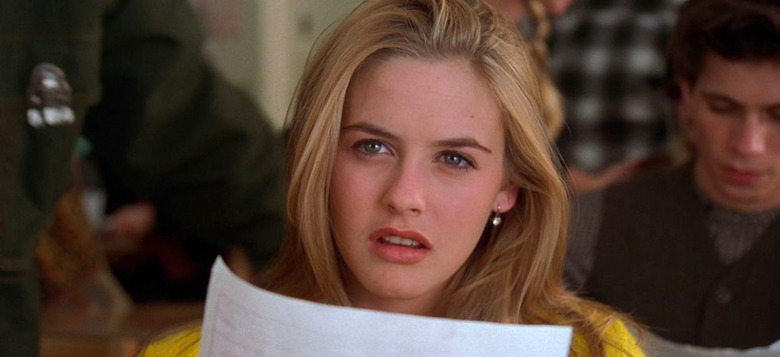 Clueless is a wonderful time capsule into the 1990s, featuring a cast of young stars before they became famous and a wealth of great fashion choices. In short, it really doesn't need a remake. But it's getting one anyway! A Clueless remake is now in the works at Paramount, with Girls Trip writer Tracy Oliver producing and GLOW writer Marquita Robinson writing the script. One can assume the remake will update the original's '90s setting into the 21st century, but why?Amy Heckerling's Clueless is a cult classic that still holds up to this day. You could argue that the film's very '90s vibe is terribly dated now, but that's part of the charm. It's a perfect encapsulation of the era it's from (while also being a loose adaptation of Jane Austen's Emma). But since everything old will eventually be new again, Deadline confirms Paramount is working on a remake. There are no specifics regarding the potential remake, but you can assume it will feature Snapchat, and Twitter, and Tinder and all the stuff that didn't exist back when the original film hit theaters.
Clueless
In Clueless, "shallow, rich and socially successful Cher (Alicia Silverstone) is at the top of her Beverly Hills high school's pecking scale. Seeing herself as a matchmaker, Cher first coaxes two teachers into dating each other. Emboldened by her success, she decides to give hopelessly klutzy new student Tai (Brittany Murphy) a makeover. When Tai becomes more popular than she is, Cher realizes that her disapproving ex-stepbrother (Paul Rudd) was right about how misguided she was – and falls for him." It's a funny, charming movie that also proves Paul Rudd is an immortal vampire, because he looks exactly the same now as he does in this film from 1995. 
After the film's release, a Clueless TV arrived in 1996. The show was meant to be a sequel of sorts to the film, following Cher's continued misadventures. A Clueless stage musical, with a book by Heckerling, is set to make its Off-Broadway debut next month. The Clueless remake will have GLOW writer Marquita Robinson handling script duties, and as much as I love GLOW, I still can't shake the feeling that this is a bad idea. Instead of a Clueless remake, why not try to create a new high school comedy that could one day become beloved? That's what happened with Mean Girls, after all. No one could've predicted that would be as cherished as it is today, and yet it is. But I suppose it's easier to just repackage something old than conjure up something new.