The Best TV Shows & Movies Leaving Netflix In November 2018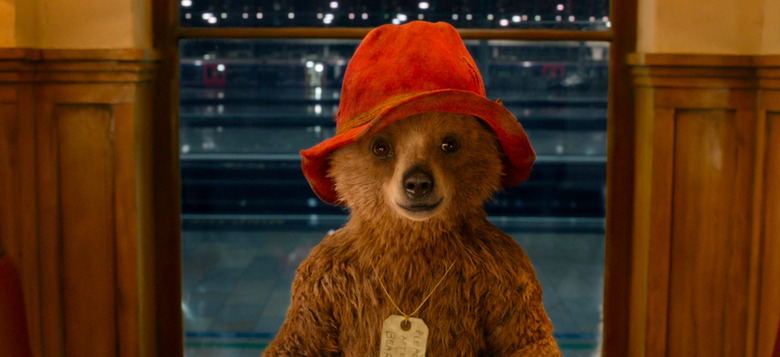 November is coming –  a month full of voting, chilly weather, and all the turkey you can stand. It's also a time for several titles to leave Netflix, because that's the way it goes. This month, you can say goodbye to a Steven Spielberg classic, a feel-good film, a creepy movie about a haunted mirror, an underrated sequel, and a dramedy about people losing their jobs. These are best TV shows and movies leaving Netflix in November.
Jurassic Park
Yes, I know – you've seen Jurassic Park. Everyone has. Multiple times. But if you want to stream Steven Spielberg's dinosaur extravaganza, your last chance to do so will be this month. You know the story: dinosaurs are cloned and brought back to life at an amusement park, and then they run wild, literally. People die, Jeff Goldblum cracks jokes, and Laura Dern eats some ice cream. Through it all, Spielberg proves why he's the best in the biz, blending dynamic storytelling with visual splendor. The original two Jurassic Park sequels are leaving Netflix as well, but no one is going to miss them.
Paddington
Life can be cold, bleak and depressing, especially here in the hell year that is 2018. But every now and then, a spot of light shines through. The Paddington film series is part of that light. Here is a warm, friendly, forgiving movie about being nice. I know that might sound silly to some, but trust me, it's not. Even the coldest of cold hearts will be thawed by this film, as a polite bear joins a human family in the U.K. Sure, there's some stuff in here about Nicole Kidman wanting to murder Paddington, but that's not enough to rob this movie of it's feel-good power.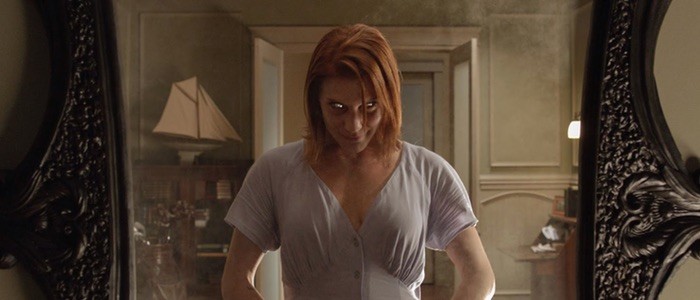 Oculus
"A movie about a haunted mirror?! That sure sounds dumb!" – me, when I first heard about Oculus. My ignorant opinion changed quickly when I finally watched Mike Flanagan's spookfest, which is way better than any haunted mirror has any right to be. If you enjoyed Flanagan's Haunting of Hill House series this month on Netflix, you should definitely check out Oculus, which employs a similar past-meets-present framing device. Here, two siblings (Karen Gillan and Brenton Thwaites) reunite with hopes of destroying the cursed mirror that contributed to the death of their parents. But the mirror isn't going to just sit back and take it. Things do not go according to plan, thanks to the supernatural powers of that damned mirror. Spooky, clever, and exceedingly well directed, Oculus is worth your time. Watch it before it's gone!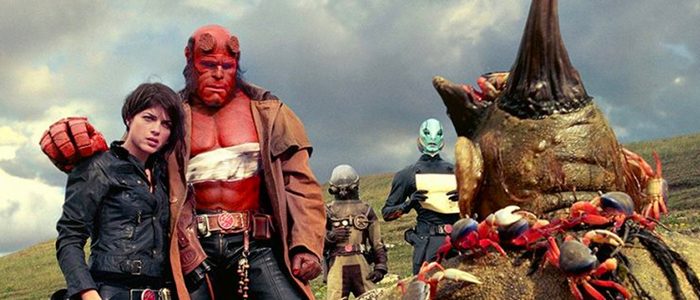 Hellboy II: The Golden Army
Hellboy is getting a big reboot in 2019, but before that, we had Guillermo del Toro's wonderful two films. The first Hellboy has its flaws, while still maintaining the del Toro spirit. The follow-up, Hellboy II: The Golden Army, gave del Toro a lot more freedom. The result is much better, as Ron Perlman's big red demon has to face off against an evil prince who wants to raise an army of killing machines. Visually stunning, and filled with incredible creature designs, Hellboy II is superhero movie unlike anything you've seen before. It's a shame del Toro didn't get to finish out his trilogy. And it's a shame this film is leaving Netflix next month.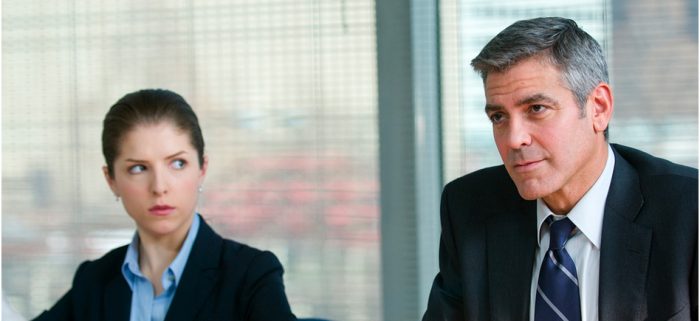 Up in the Air
Jason Reitman has had a rough few years, with a string of mostly disappointing films. But when he first started off as a filmmaker, he delivered some memorable titles, like Up in the Air. This comedy-drama stars George Clooney as a corporate downsizer, flying from office to office to tell people they've been fired. Tagging along with him is Anna Kendrick, who doesn't seem to realize how difficult the job is. It's a simple set-up, but it yields great character-driven results. Clooney is likable, in a smug sort of way, and Kendrick makes for a plucky co-star. Vera Farmiga is also wonderful as a woman Clooney's character falls for. Up in the Air isn't flashy, or full of big moments. It's a quiet movie – the type I wish Reitman would go back to.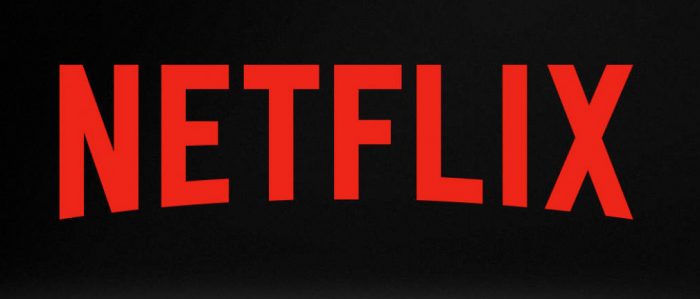 Leaving November 1
Amelie
Crossfire
Cruel Intentions
Cruel Intentions 2
Cruel Intentions 3
Hellboy II: The Golden Army
Jurassic Park
Jurassic Park III
Oculus
Phenomenon
Run to me
Smokin' Aces 2: Assassins' Ball
Steel Magnolias
The Invasion
The Land Before Time
The Land Before Time II: The Great Valley Adventure
The Land Before Time III: The Time of the Great Giving
The Lazarus Effect
The Lost World: Jurassic Park
The Reader
Up in the Air
Leaving November 12
Anna Karenina
Leaving November 16
Paddington
Leaving November 17
Undercover Boss: Seasons 1-