If 'The Haunting Of Hill House' Season 2 Happens, It Will Focus On Different Characters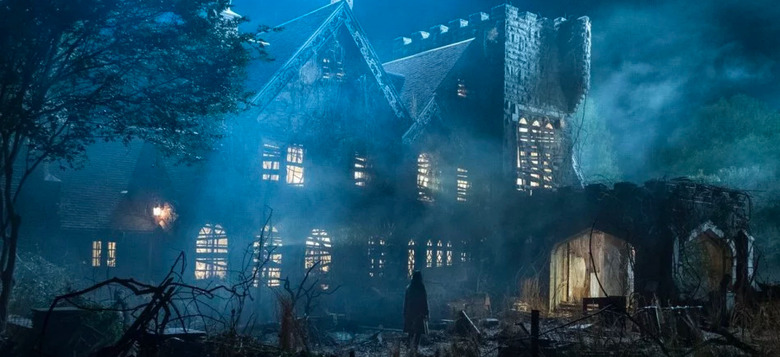 Mike Flanagan's Netflix series The Haunting of Hill House is a hit with critics and audiences alike, but it's also very much a self-contained story. It's not your traditional TV show – it's more like a miniseries, telling a complete story in one season of television. With this in mind, a second season focusing on the same main characters – the Crain Family – could undo the work of the first season. Mike Flanagan understands this, which is why he confirmed that should The Haunting of Hill House season 2 happen, it will focus on completely different characters.
Not every show needs a second season. There's something rewarding about a totally self-contained season of TV – a one-and-done story, if you will. HBO's Sharp Objects was a recent wonderful example of this – the first season said everything it needed to say, and there's no need for a sequel. I had assumed Netflix's The Haunting of Hill House would follow suit. After all, the final episode of the season wraps the story of the Crain Family up completely and definitively. With this in mind, I'm immediately apprehensive about Hill House season 2. Thankfully, if a second season happens, director Mike Flanagan is smart enough to realize that the second season needs to focus on new characters, and a new story. Speaking with EW, the filmmaker said:
"I don't want to speculate too much about season two until Netflix and Paramount and Amblin let us know if they want one. What I will say, though, is that as far as I've ever been concerned with this, the story of the Crain family is told. It's done. I think that there are all sorts of different directions we could go in, with the house or with something completely different. I love the idea of an anthology as well. But to me, I felt like the Crains have been through enough, and we left them exactly as we all wanted to remember them, those of us who worked on it. We toyed with a cliffhanger ending and we toyed with other ideas, but ultimately, in the writers' room and with the cast and everything else, we really felt like the story demanded a certain kind of closure from us and we were happy to close the book on that family."
I could totally get on board with a Hill House anthology, especially if Flanagan remained in the director's chair. The filmmaker also added: "I think more than anything, the show is about haunted places and haunted people, as Steve says, and there's no shortage of either. So, there's any number of things we could do, in or out of Hill House."
An anthology approach would be ideal. AMC's The Terror, another excellent horror series, is going a similar route. The first season's story is concluded, and season 2 will involve completely different characters. At the moment, anything involving Hill House season 2 is speculation, as Netflix hasn't greenlit a second season yet. But if they do, it's good to know Mike Flanagan knows exactly how to handle it.