'The Boy 2' Will Pit Katie Holmes Against Brahms The Creepy Doll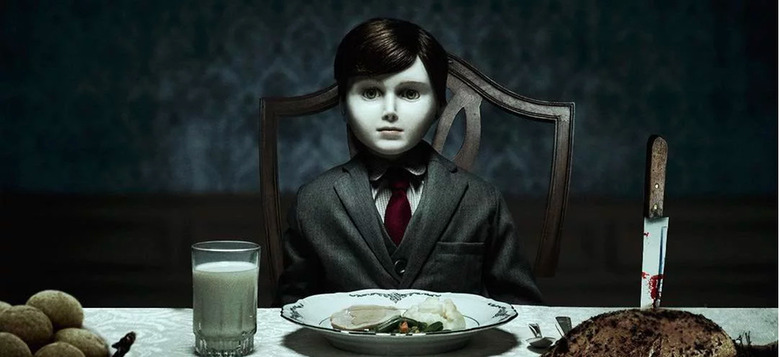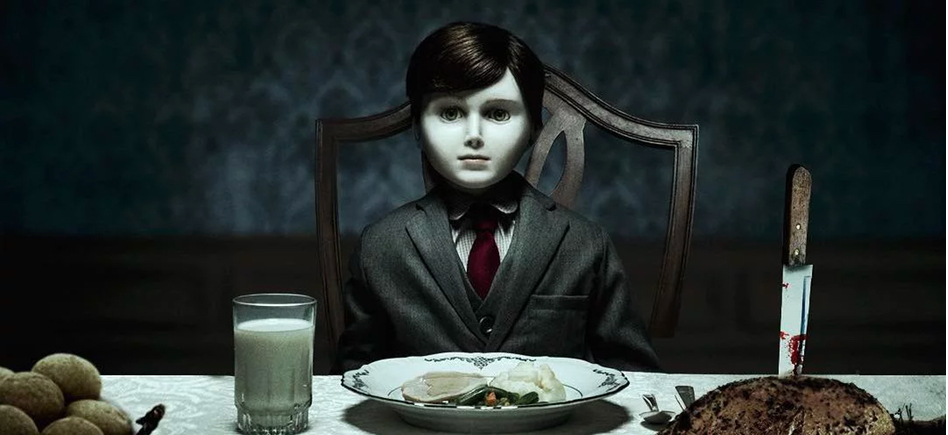 The Boy, the 2016 film about a creepy doll that looks like Jared Kushner, is getting a sequel. In The Boy 2, Katie Holmes will find herself facing off against Brahms, a doll with a dark secret. Of course, if you saw the first film, you already know what that secret is. But that's not going to stop original Boy director William Brent Bell from telling this story.
While I wouldn't exactly call it a good horror film, the 2016 creep-fest The Boy had its moments. It featured Lauren Cohan as an American in the U.K. who accepts a job as a nanny at a big gothic mansion. But there's a twist! The child she's been hired to care for isn't a child at all, but a spooky-looking doll name that an elderly couple treat as their son who died years ago, a boy named Brahms. Instead of running the hell out of that house, Cohan's character sticks around, and starts to suspect Brahms is alive. The film builds towards a big twist – spoilers follow – Brahms the doll isn't alive, but Brahms the person is. Yes, it seems the real Brahms is still alive, and living in the walls of the spooky old house.
Now, here comes The Boy 2. STXFilms and Lakeshore Entertainment are teaming again to make The Boy sequel a reality, and they've cast Katie Holmes. Here's the brief synopsis:
Unaware of the terrifying history of Heelshire Mansion, a young family moves into the estate, where their young son soon makes an unsettling new friend, an eerily life-like doll he calls Brahms.
Here's my question: how is this sequel going to work? People seeing The Boy 2 will have presumably seen the first film, which means they'll already be in on the secret: Brahms the doll isn't alive, thus robbing the doll of any real menace. Will this be treated as a reboot, perhaps? Will it ignore the first film completely, and change things up to make Brahms actually alive? I guess we'll have to wait and see.
Stacey Menear, who wrote the first Boy, will be back to write this sequel, as well as produce. Also back: original director William Brent Bell. Regarding the sequel, Lakeshore Entertainments Gary Lucchesi said: "Following the success of The Boy, we are thrilled to be working on the next chapter of this chilling Brahms story with Stacey and William. We are also delighted to be continuing our relationship with STX, on this, our third partnership."
I'm not entirely against this! The first Boy had a nice atmosphere to it, and I enjoyed it until the big twist happened. Maybe I'll like the sequel even more.