Cool Stuff: Laurent Durieux's 'Apocalypse Now', 'The Shining' & 'Titanic' From His Upcoming Mondo Art Show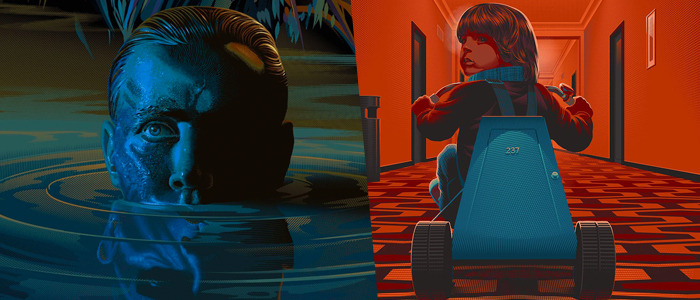 Four years ago, artist Laurent Durieux had his first solo exhibition at Mondo in Austin, Texas. Next month, fans are finally getting a sequel.
Keep reading to see three pieces from his upcoming show, "The Art of Laurent Durieux Part Two," including his takes on Francis Ford Coppola's Apocalypse Now, Stanley Kubrick's The Shining, and James Cameron's Titanic.
Durieux is one of our favorite artists here at /Film. Many of us have Durieux prints hanging on our walls – this Raiders of the Lost Ark piece looms over me above my desk as we speak. We're always excited to see new pieces from such a talented creator – especially when they're for Mondo, the biggest name in the pop culture poster game.
Laurent Durieux Mondo Art Show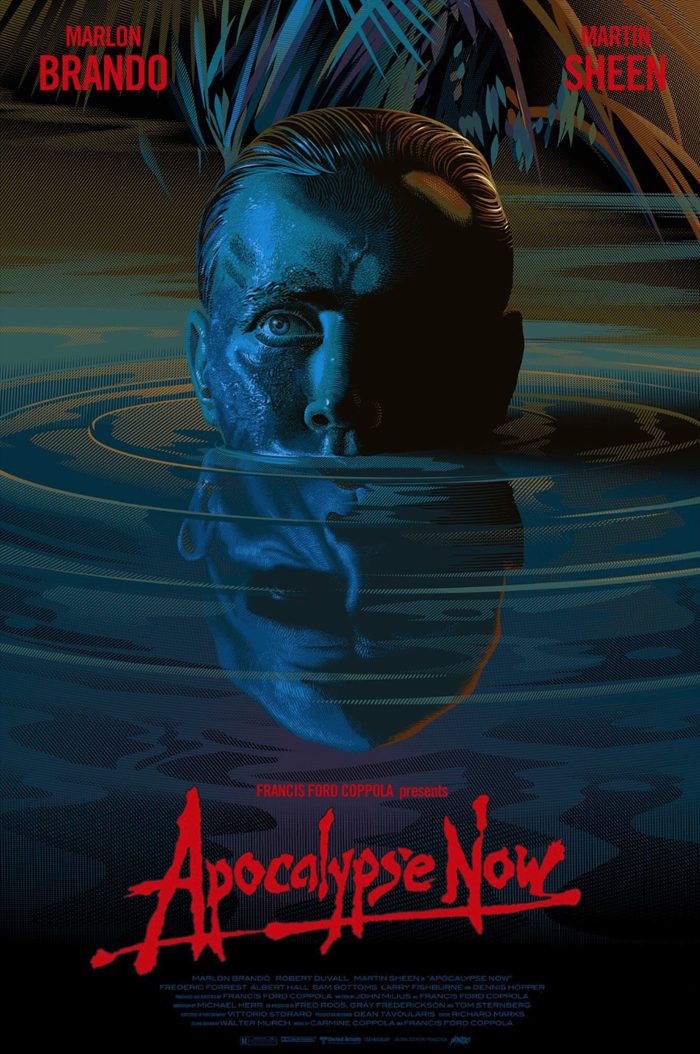 Collider debuted Durieux's riff on Apocalypse Now, which recreates an instantly-recognizable shot from Coppola's classic with one important tweak: Captain Willard's (Martin Sheen) reflection has been replaced by that of Colonel Kurtz (Marlon Brando). They also have a quote from the artist about the new show:
"I'm pretty sure people are expecting me to raise the bar a little higher than for my first 2014 solo exhibition at Mondo. I don't know if I succeeded in doing that but I did my very best to hopefully meet those expectations. Cherry on top, I also had the immense honor to have been able to work on some of the best properties in popular culture, some of which have only been made available for me, which is not only very humbling but also an amazing sign of confidence in my artistry. I truly can't wait for everyone to see this 7 months labor of love."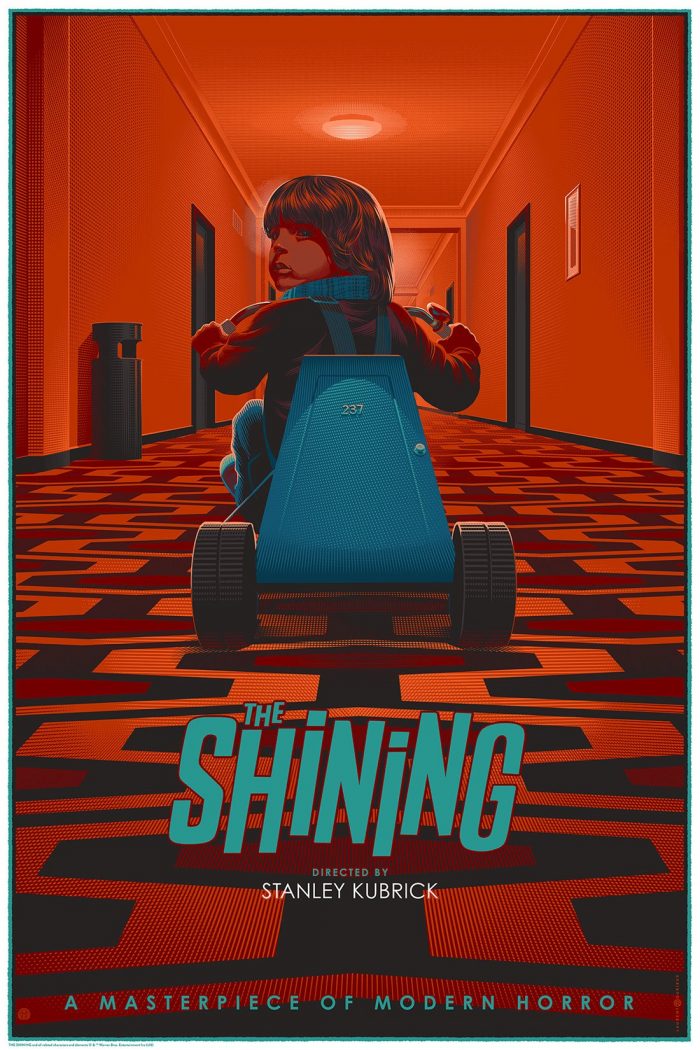 Meanwhile, Bloody-Disgusting debuted Durieux's interpretation of The Shining, which features the movie's terrifying Room 237 bearing down on young Danny Torrance with the door serving as the back of Danny's tricycle. I love the perspective in this one, because it almost looks like the door is leaning in on Danny and could swallow him whole at any second.
Elsewhere, the artist revealed a couple of additional pieces on his official website.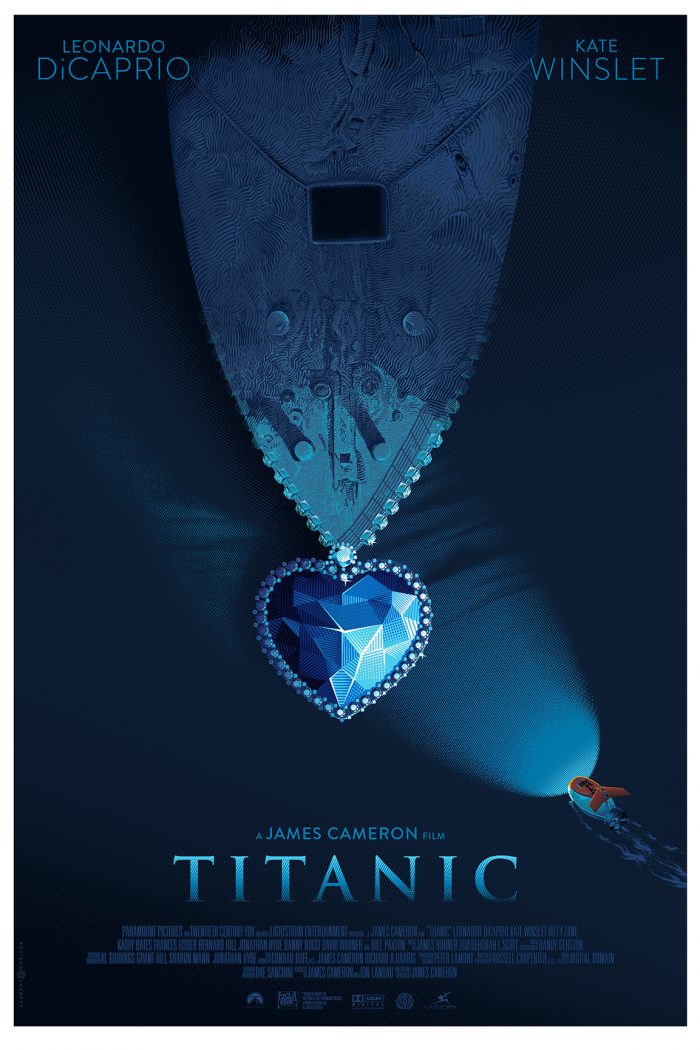 This vision of Titanic was previously released as a giclee, but will be on display as a screenprint at this show.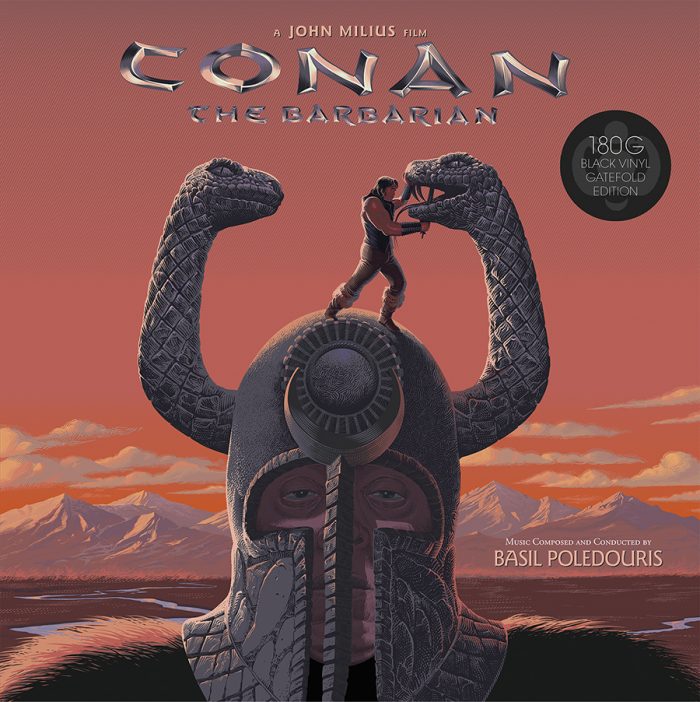 While you're at it, behold Durieux's album cover for the Conan the Barbarian score. It is what is best in life.
There will be plenty of other pieces on display at the show, and some hardcore fans in a Facebook group have already started to solve the mystery about what else might be available: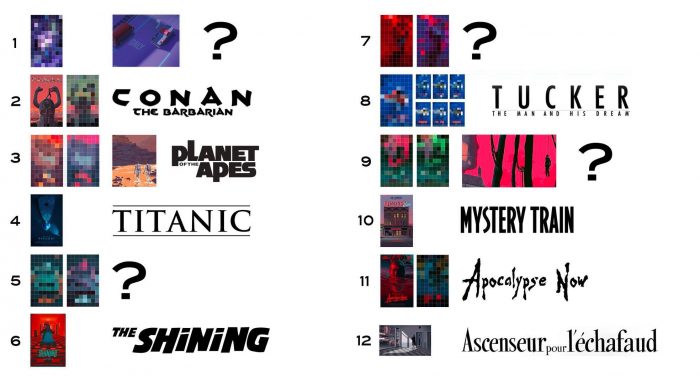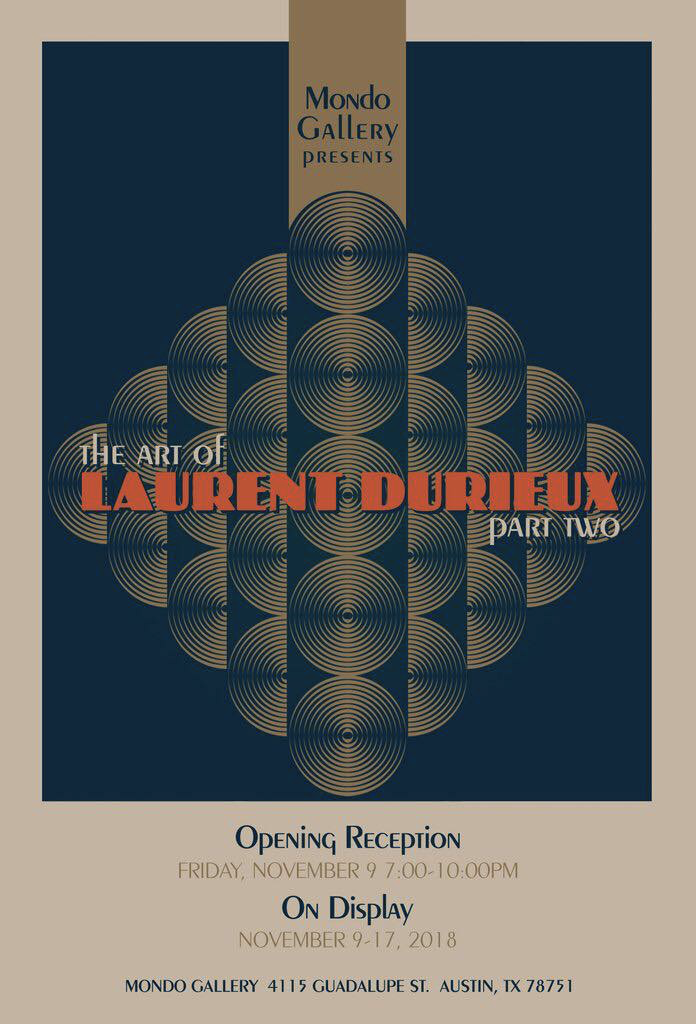 The new Laurent Durieux Mondo show begins on November 9, 2018 from 7pm-10pm and runs through November 17 at the Mondo Art Gallery, which is located at 4115 Guadalupe St. in Austin, Texas.