MoviePass Is Getting Spun Off Into Its Own Separate Company To Avoid Bankruptcy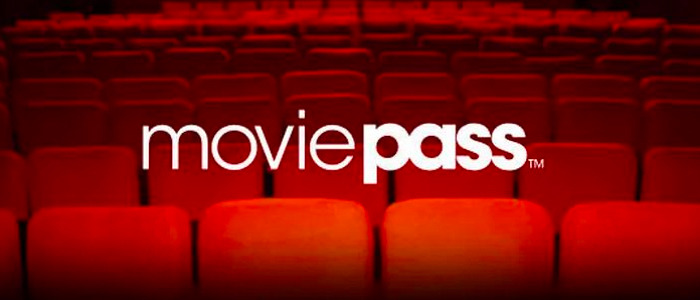 MoviePass may be a sinking ship, but its parent company Helios and Matheson Analytics won't let the subscription service drag it down. Helios and Matheson is spinning its MoviePass assets out into a separate publicly traded company. To keep with the ship analogy, this makes MoviePass more like a sinking life raft, with its assets MoviePass Films, MoviePass Ventures, and MovieFone cut loose from Helios and Matheson's cruise liner.
Deadline reports that Helios and Matheson has announced its intentions to spin the embattled MoviePass ticketing, film financing and production assets into a new subsidiary called MoviePass Entertainment Holdings.
The vertically integrated company would contain the production company MoviePass Films, the financier MoviePass Ventures and the recently acquired entertainment brand MovieFone. The subsidiary would still require the approval of the SEC, the state of Delaware (where the company is incorporated) and the NASDAQ — the latter of which Helios and Matheson is in danger of being delisted from, following its drastic stock drop from over $30 a share to around $0.01 a share.
Helios and Matheson CEO Ted Farnsworth said in a statement about the move:
"Since we acquired control of MoviePass in December 2017, [Helios and Matheson] largely has become synonymous with MoviePass in the public's eye, leading us to believe that our shareholders and the market perception of [Helios and Matheson] might benefit from separating our movie-related assets from the rest of our company."
It's clear that Helios and Matheson wants to separate itself from MoviePass, which in the span of a year has gone from industry disruptor to an industry-wide joke facing multiple lawsuits. Helios' stocks have taken a hit since MoviePass began its downward spiral, and now faces an investigation from the New York State Attorney General based on allegations that it misled investors.
But will this move be enough? According to Deadline, shares in Helios shot up by 42%, though that still only brings them to a little more than $0.02 a share. Of course, Helios is still spinning this subsidiary as a positive move for MoviePass, which still continues to bleed subscribers and remain massively unpopular. Farnsworth said:
"We believe this new vertically integrated entertainment ecosystem, if achieved, would provide a sharper market focus, and that the combination of these four business lines under the MoviePass Entertainment umbrella would produce substantial synergies that we believe will generate value for our shareholders, subscribers, and business partners."
Could MoviePass be saved at this point? With its parent company all but abandoning it, it seems unlikely. It's kind of a shame that this start-up business with big dreams ended up being trampled by the weight of its ambitions, but the moviegoing business is a cutthroat world. But while MoviePass looks increasingly doomed, at least it seems that Helios and Matheson will emerge from this wild year unscathed.