Robert Englund Says He Could Do One More Freddy Krueger Movie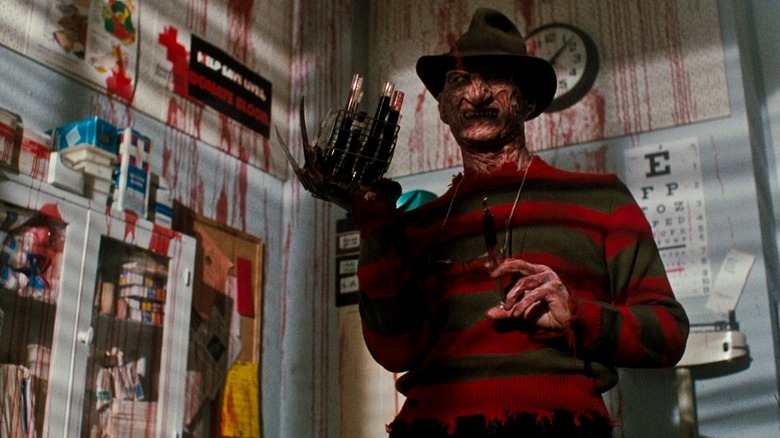 Robert Englund may have gotten a taste for more bloodshed after appearing as his iconic slasher villain Freddy Krueger in the upcoming Halloween episode of The Goldbergs. The actor is walking back previous statements that he wouldn't reprise his role as the razor-handed monster in a new Nightmare on Elm Street. A new Robert Englund Freddy Krueger appearance may be in the future.
Robert Englund could have one more Nightmare on Elm Street movie left in him. The 71-year-old actor has haunted our nightmares for more than 30 years now, but he last year suggested that he may be ready to hang up his razors for good. But maybe he'd be down for one more go-around. In an interview with Access Online (via MovieWeb) ahead of his appearance as Freddy Krueger in the October 24 episode of The Goldbergs, Englund said he may be down to reprise the role for one last Nightmare on Elm Street movie:
"I think they want to reboot the franchise, but they're gonna need a new actor. They're gonna need a new actor to play Freddy because they're gonna have to do eight of them. I might have one left in me... but yeah."
This confusing "maybe I'll do it, or maybe they'll cast new actors" answer is actually in line with a Nightmare on Elm Street reboot idea that Englund put forward recently, in which several different actors play Freddy Krueger. If Englund were to appear in this theoretical reboot (which, let's admit, will definitely happen after the success of this year's Halloween) it would be a fitting way for the actor to pass the torch to the next actor playing the villain. Though to be fair, that mantle already went briefly to Jackie Earle Haley in the terrible 2010 remake.
So what changed Englund's mind? Perhaps it is his upcoming appearance as the baddie on the Halloween episode of The Goldbergs, in which he plays a sillier version of the knife-wielding monster:
"I've been very protective of the character for years... I said no to (series creator) Adam (Goldberg). And then he sent me probably the most beautiful fan letter I ever received, telling me how much A Nightmare on Elm Street 3: Dream Warriors meant to him. And then I started thinking about my fans, how it dovetails with the 80s experience and this sort of retro memory play that The Goldbergs is about."
Perhaps donning the gloves and striped shirt again got Englund in the Halloween spirit. Whether Englund reprises the character again in a new Nightmare on Elm Street is yet to be seen, but you can catch him as Freddy once again in The Goldbergs' "Mister Knifey-Hands" on ABC on October 24, 2018.