'I Know This Much Is True' Series Headed To HBO With Mark Ruffalo Playing Twins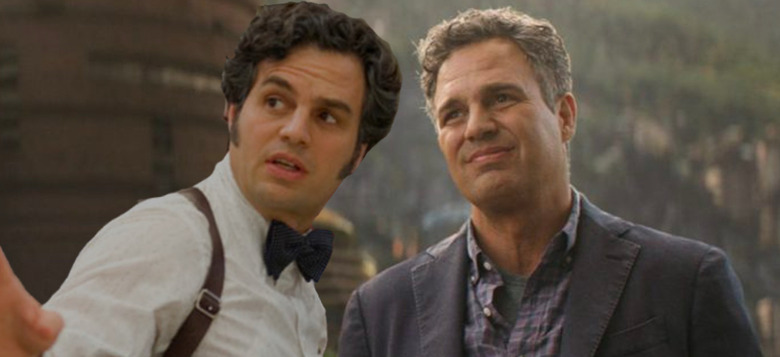 Get ready for two Ruffalos for the price of one. Mark Ruffalo will headline HBO's I Know This Much Is True series, a six-episode limited series based on Wally Lamb's novel. The Place Beyond the Pines director Derek Cianfrance will write, executive produce and direct the series, which joins the recent HBO trend of adapting novels into miniseries events.
HBO has had great success turning novels into limited series lately. Big Little Lies started things off (although it was later given a second season), and this year, Sharp Objects earned rave reviews. Now the cable network will try to repeat the success with I Know This Much Is True. The series is an adaptation of the novel by Wally Lamb, about the parallel lives of identical twin brothers, who will both be played by Ruffalo. Here's the novel's synopsis.
I Know This Much Is True is the heartbreaking and poignant multigenerational saga of the reproductive bonds of destruction and the powerful force of forgiveness. A masterpiece that breathtakingly tells a story of alienation and connection, power and abuse, devastation and renewal—this novel is a contemporary retelling of an ancient Hindu myth. A proud king must confront his demons to achieve salvation. Change yourself, the myth instructs, and you will inhabit a renovated world. 
Born in the waning moments of 1949 and the opening minutes of 1950, the twins Dominick and Thomas Birdsey are physical mirror images who grow into separate yet connected entities: the seemingly strong and protective yet fearful Dominick and the seemingly weak and sweet yet noble Thomas.
From childhood, Dominick fights for both separation and wholeness — and ultimately self-protection — in a house of fear dominated by Ray, their adoptive father, a spit-and-polish ex-Navy man who abuses his power over his stepsons whose biological father is a mystery.
Like Big Little Lies and Dark Objects, one director will be helming the entire series. That director is Derek Cianfrance, the filmmaker behind Blue Valentine and The Place Beyond the Pines. Both of those films are quite good, and also depressing as hell, and based on the synopsis, I Know This Much Is True won't exactly be a laugh-fest either.
I really like Ruffalo as an actor, and I'm always happy when he gets to stretch himself outside of the Marvel Cinematic Universe. If I Know This Much Is True ends up following the same path as Big Little Lies and Sharp Objects, I think this could turn out well.