Iconic Superman Villain Lex Luthor Is Heading To 'Supergirl' In Season 4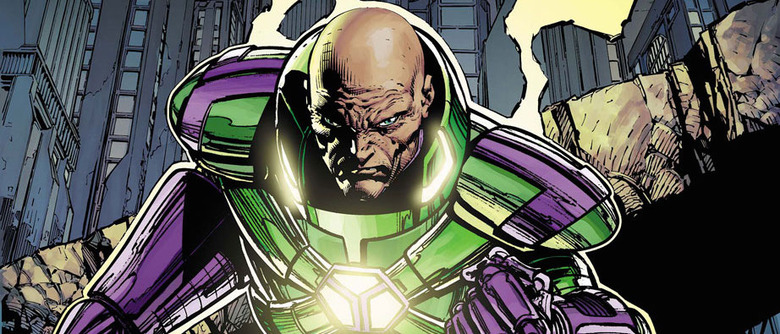 Heads up, National City: a criminal mastermind is coming your way.
Iconic Superman villain Lex Luthor is going to appear in a recurring capacity in the fourth season of The CW's Supergirl.
The Hollywood Reporter says that a casting search has begun for an actor to fill the shoes of Lex Luthor, one of the most famous comic book villains in history:
"We're beyond excited to introduce iconic villain Lex Luthor to Supergirl and to weave him into our story this season," executive producers Robert L. Rovner and Jessica Queller said in a statement. "We've talked about having Lex on the show since its inception, and we're excited to have him finally arrive. We can't wait for him to shake things up in National City and watch him go toe to toe with not only Supergirl (Melissa Benoist), but his sister, Lena Luthor (Katie McGrath)."
Tyler Hoechlin plays Superman, AKA Clark Kent/Kal-El, on the Greg Berlanti-produced superhero series, while actress Elizabeth "Bitsie" Tulloch (who starred in an NBC show called Grimm that people assure me really existed, but I will never believe them) is playing this show's version of Lois Lane. Lois and Clark will appear in this December's multi-series Arrow-verse crossover event, but Lex Luthor will not.
There aren't any rumored frontrunners for the part of Lex yet, but whoever ends up with the role will be stepping into comic book TV history. Gene Hackman, Kevin Spacey, and Jesse Eisenberg have all played the maniacal genius on the big screen, but for me, Lex has always been more effective on television, where writing staffs have had years to flesh him out and give him motivations and characteristics beyond the conventional requirements.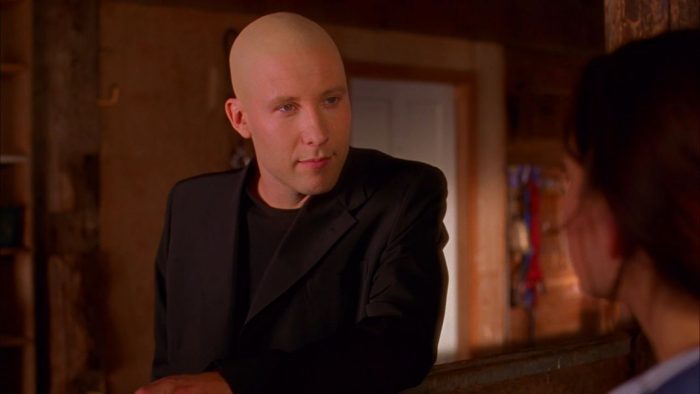 On Lois & Clark: The New Adventures of Superman, John Shea played the role as a pompous, high-class jerk who was overly confident in his plans. Shea turned in a handful of memorable moments, but he paled in comparison to the best Lex in either film or television: Michael Rosenbaum (pictured), who played the character for seven seasons on The CW's Smallville from 2001-2008 (and later reprised the role for the show's two-hour finale in 2011). Rosenbaum delivered a layered, complicated version of Lex even amid the often-ludicrous subplots required to sustain the show, and spending years with him as a major character opened up a myriad of storytelling possibilities as the series tracked his descent from an inquisitive character into an evil obsessive hellbent on discovering Clark Kent's secrets.
Rosenbaum is the most recent actor to play Lex on TV, so whoever ends up stepping into this role on Supergirl has some big shoes to fill.