Crunchyroll And Funimation Break Up, While Another Anime Streaming Service Joins VRV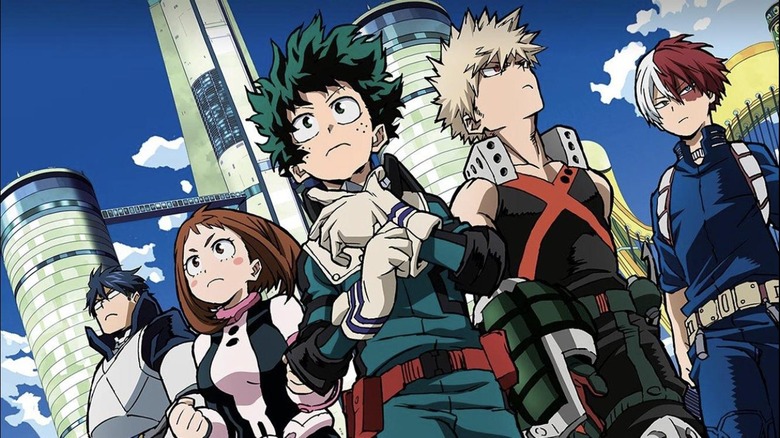 After two years of anime streaming bliss, Crunchyroll and Funimation are parting ways.
The anime streaming service and distributor ended a two-year partnership that allowed Crunchyroll subscribers and non-subscribers alike access to hundreds of subbed and dubbed anime titles under Funimation's catalogue. Now the Sony-owned Funimation is reportedly looking to expand globally, taking with it hugely popular titles like My Hero Academia and Attack on Titan. But you will still be able to see these shows without having to resort to the old illegal means.
Anime fans, we're now children of the divorce of Crunchyroll and Funimation. The two companies' 2016 cross-licensing deal was like a match made in anime heaven. It gave Crunchyroll, the popular anime streaming service that started off as an internet community and fan upload website, credibility, while it gave Funimation direct access to fans who until then had to wait months for official home releases.
Funimation has decided to "go their own way," Crunchyroll and VRV announced, ending the two-year partnership this November. The break reportedly stems from Funimation's acquisition last year by Sony Pictures Television, which plans to turn Funimation into "a global sub[titled] and dub anime brand," according to an internal memo from Gen Fukunaga, Funimation's president and CEO, Variety reports.
Yes, all the titles that you once watched on Crunchyroll for free will now only be available on FunimationNow, the Sony streaming service that costs $5.99 per month (or $59.99 for a one-year subscription). This service will now include subbed episodes for My Hero Academia, Cowboy Bebop, Space Dandy, Yu Yu Hakusho, Assassination Classroom, Snow White with the Red Hair, and Death Parade, as well as classic titles like Dragon Ball Z, One Piece, Attack on Titan, and the Makoto Shinkai blockbuster hit, Your Name.
After November 9, 2018, Funimation will also be dropped from the VRV bundle (a discounted service that allows you to subscribe to dozens of anime platforms like Crunchyroll, Rooster Teeth, and Machinima.com). But in Funimation's absence, the Sentai Fireworks-owned streaming service Hidive —responsible for anime exclusives like Princess Principal and Land of the Lustrous — is joining the VRV bundle.
The death of this partnership feels like a casualty of the streaming wars. With media conglomerates like WarnerMedia and Apple eager to jumpstart their own streaming services through their impressive catalogues, small grassroots services like Crunchyroll, and on the K-drama side, DramaFever, will suffer. It's a sad day for anime fans who have been with these services since day 1 (I used to be a regular on the Crunchyroll Fullmetal Alchemist pages). But hey — maybe this means we'll get My Hero Academia on Netflix soon.