'Narcos: Mexico' Trailer: The Netflix Series Goes Back To The '80s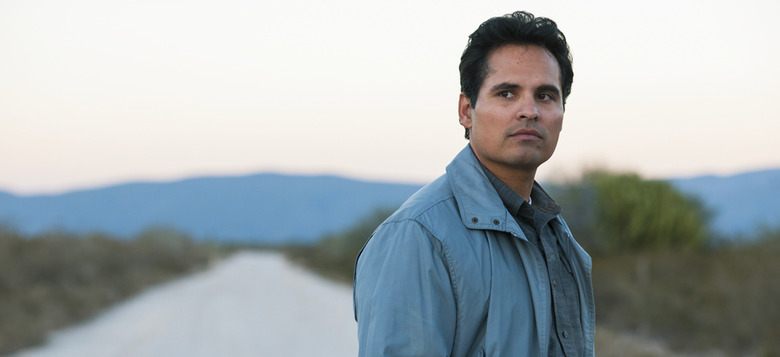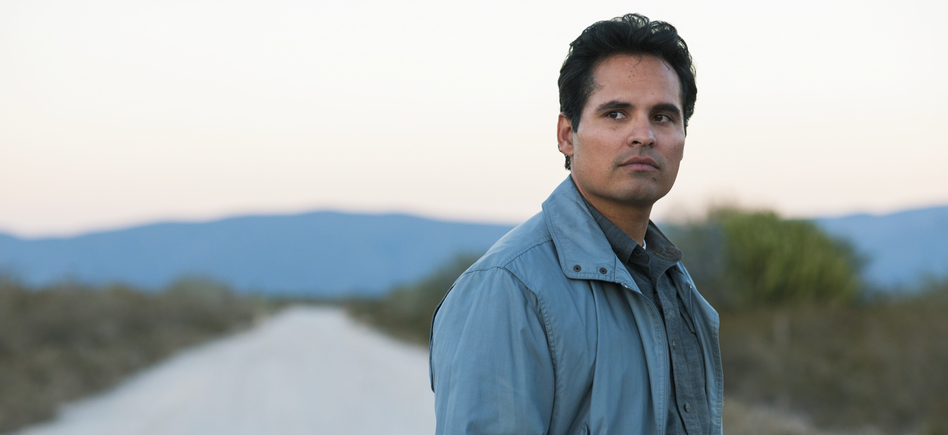 Narcos: Mexico, a spin-off/new season of Netflix's Narcos, takes you back to the 1980s, exploring the origins of the modern drug war. Starring Michael Peña and Diego Luna, the new series doubles as season 4 of Narcos while also rebooting things with a whole new story. Watch the Narcos: Mexico trailer below.
Narcos: Mexico Trailer
After three seasons, Narcos is starting fresh. Originally planned as a season 4, Narcos: Mexico is now a spin-off that goes back in time, to the 1980s. As previously reported by THR, the new series follows "the rise of the Guadalajara Cartel in the 1980s as Felix Gallardo (Luna) takes the helm, unifying traffickers in order to build an empire. When DEA agent Kiki Camarena (Pena) moves his wife and young son from California to Guadalajara to take on a new post, he quickly learns that his assignment will be more challenging than he ever could have imagined. As Kiki garners intelligence on Felix and becomes more entangled in his mission, a tragic chain of events unfold, affecting the drug trade and the war against it for years to come."
"We always knew that we would get to Mexico eventually," said showrunner Eric Newman. "A key team comprised of myself and the guys I really trust and work very closely with — [director] Andi Baiz, [co-creators] Carlo Bernard and Doug Miro — have been discussing how to best transition to Mexico as early as season two. We decided on the Guadalajara cartel because it represents the beginning of the modern Mexican drug trade. It makes sense to start there."
I'll admit I'm not up-to-date on Narcos – I watched part of the first season, and then got distracted by other things. But if you, like me, aren't caught up, that's probably okay – watching Narcos: Mexico shouldn't be a problem. After all, this is a fresh start, telling its own story. This is also a very effective, stylish trailer – it grabs your attention. Throw in the fact that Michael Peña and Diego Luna are both excellent actors, and you have a show that might just be a must-see.
Other cast members include Aaron Staton (Mad Men), Alfonso Dosal (Hazlo como hombre), Alyssa Diaz (Ray Donovan, The Rookie), Clark Freeman (We Go On), Ernesto Alterio (Cable Girls), Fermin Martinez (Lady of Steel), Fernanda Urrejola (Bala Loca), Gerardo Taracena (Apocalypto), Gorka Lasaosa (Brain Drain), Guillermo Villegas (Sin Nombre), Horacio Garcia Rojas (Texas Rising), Jackie Earle Haley (Watchmen, Little Children) and many more.
Narcos: Mexico arrives on Netflix November 16, 2018.