Judy Blume's 'Are You There God? It's Me Margaret' Is Finally Becoming A Movie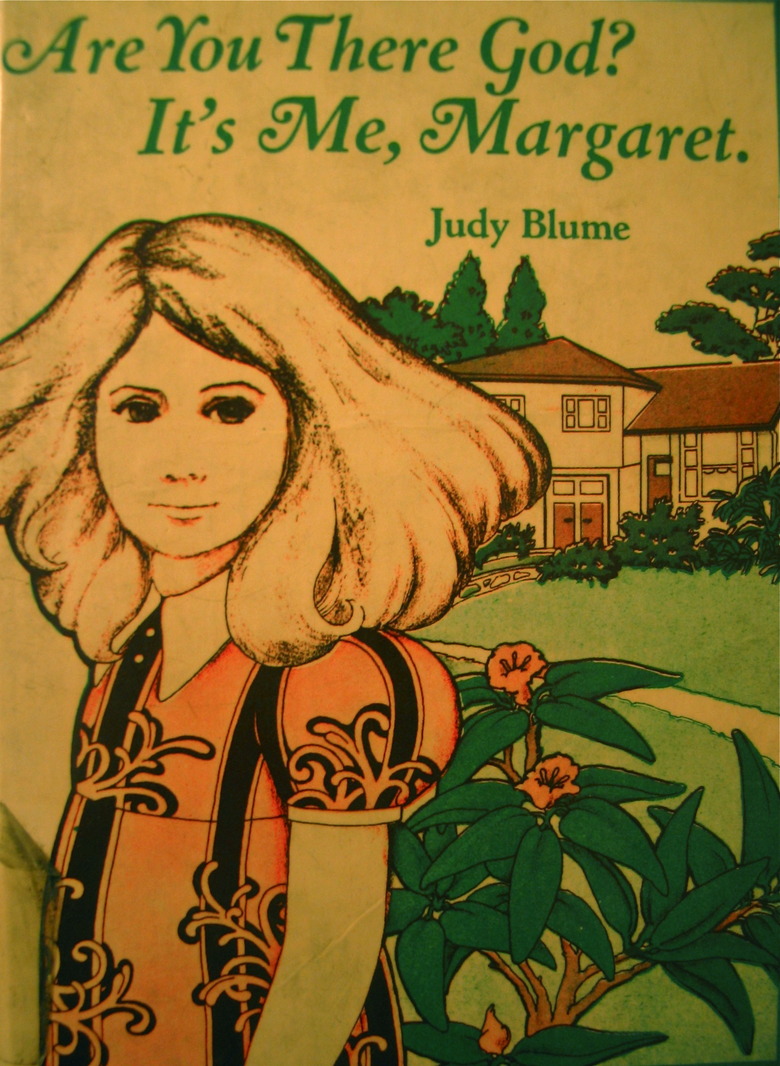 Are you there Hollywood? It's Judy Blume, finally allowing the movie industry to take a crack at her most beloved novel.
The author has been famously reluctant to let Hollywood adapt her hugely influential 1970 coming-of-age novel Are You There God? It's Me Margaret, but has now granted the rights to the team behind The Edge of Seventeen. The long-awaited adaptation will be helmed by Kelly Fremon Craig, who made her directorial debut with the vastly underrated teen dramedy.
Deadline reports that Blume has granted the rights of Are You There God? It's Me Margaret to producer James L. Brooks' Gracie Films and Kelly Fremon Craig, who previously teamed up for the acclaimed 2016 The Edge of Seventeen.
This is the first time the adaptation-allergic Blume has granted the rights to this novel, which follows the titular sixth-grade girl while she navigates the pains of puberty, religion, and first crushes. Only two of her novels have made the leap to the screen before: the 1978 TV movie adaptation of Forever, and the 2012 adaptation of Tiger Eyes. Blume has been notoriously reluctant to hand over the rights to her seminal classic, Are You There God? It's Me Margaret, but in August, the author tweeted that "the time has come."
So which of my books, kids and/or adult would you want to see adapted for series or movie? I ask because I'm in LA meeting with many talented people. I think the time has come.

— Judy Blume (@judyblume) August 2, 2018
The time came because of a perfect storm of talent. Fremon Craig, who wrote and directed the achingly bittersweet The Edge of Seventeen, is inarguably the best choice to adapt Are You There God? It's Me Margaret — and it was a viewing of the Hailee Steinfeld dramedy that helped persuade Blume to that case.
"I got the greatest e-mail from Judy, where she said if someone were to make a film of one of her books, she hoped it would have the same tone and feeling that The Edge of Seventeen had," Fremon Craig said in an interview with Deadline. "It's maybe the greatest compliment I've ever gotten, because she has always been a North Star for me as a writer."
Fremon Craig revealed that she had actually just finished re-reading Are You There God? It's Me Margaret around the time that Blume said she was taking L.A. meetings and was struck by how timeless the story was:
"I was surprised when I read it, how much it took me back and that I hadn't forgotten those feelings. They live in me forever. And the strangest and most serendipitous thing happened with Judy's tweet, that she was considering opening up her titles to be adapted. I read this at 3 A.M., and wrote my reps in the middle of the night: do whatever you can to get this. Then I wrote a long and passionate e-mail to her, telling her what her books meant to me, particularly Margaret, how it came along at a time when I needed it most."
In another serendipitous twist, Brooks's granddaughter had just read the book for the first time, and it pushed him to immediately jump on board the project when Fremon Craig called him. The pair flew to meet with Blume and her husband George in Key West, where the couple run a bookstore and movie theater — where, in another twist of fate, Blume had first watched The Edge of Seventeen. Shortly after her meeting with Blume, Fremon Craig got to working on a screenplay. Brooks confirmed that the production team will secure a distributor when the script is complete.
It's the kind of divine serendipity that would have made Margaret proud.