Original Big Bird Caroll Spinney Retires From 'Sesame Street' After 50 Years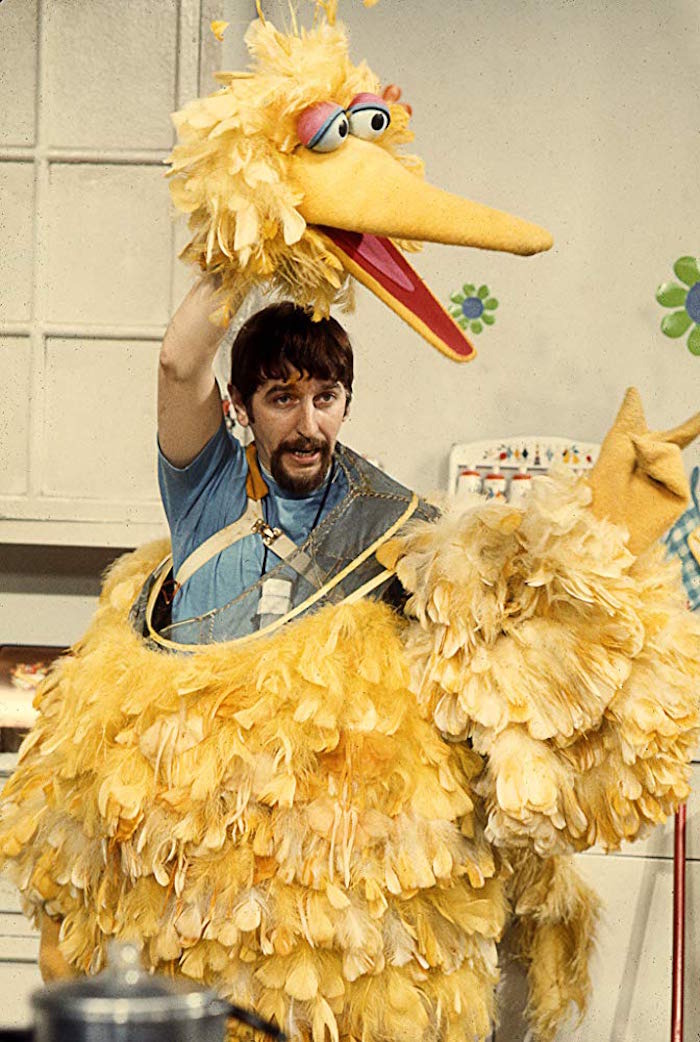 A few things have remained constant at Sesame Street since the children's show debuted on PBS in 1969, and one of them is the presence of puppeteering legend Caroll Spinney. The puppeteer and performer has played two of Sesame Street's most famous characters since the show's debut: Big Bird and Oscar the Grouch. But, 50 years since he stepped into the big, yellow suit, Spinney is flying the coop.
After 50 years as a resident of the nicest street in America, Caroll Spinney is retiring from his roles as Big Bird and Oscar the Grouch. The 84-year-old puppeteer announced to The New York Times that after the impending 50th anniversary of beloved children's show in 2020, Spinney will hang up his wings and pass on the roles "to new performers."
It's unclear how many episodes Spinney has appeared in as the two iconic characters, but a spokeswoman told the New York Times that the number was likely in the thousands. After five decades and thousands of episodes, Spinney has no regrets over playing the character, which he helped transform into the "surrogate child" of the series (when Jim Henson first invited him to play the character, it was described as a "a funny, dumb country yokel.") Spinney said:
"I always thought, How fortunate for me that I got to play the two best Muppets? Playing Big Bird is one of the most joyous things of my life."
The 84-year-old puppeteer originated the roles of the gentle giant Big Bird and the trash-loving Oscar the Grouch since the show's inception in 1969, but the physically demanding roles have taken a toll on Spinney and he "developed problems with his balance." Understudy Matt Vogel has been physically donning the eight-foot two-inch tall bird suit since 2016, but Spinney has continued providing the voice for both characters.
Now Vogel, having recently taken over performing both Kermit the Frog and Count von Count, will replace Spinney in the role of Big Bird entirely. But Vogel told the New York Times that he saw the task of continuing Spinney's legacy as "daunting and important":
"The more I do the character, the more that I try to preserve what I think Caroll's intentions were. Inevitably, part of our own personality starts to creep into those characters. But that's the way they live on."
Spinney makes his last appearance as Big Bird and the Grouch in the 50th anniversary season, set to air on HBO, which now holds the rights to the series, and PBS in 2020. For now, check out the clip where Spinney's two characters have a rare interaction with each other (and naturally get into a fight).