'Real World' Reboot Coming To Facebook Watch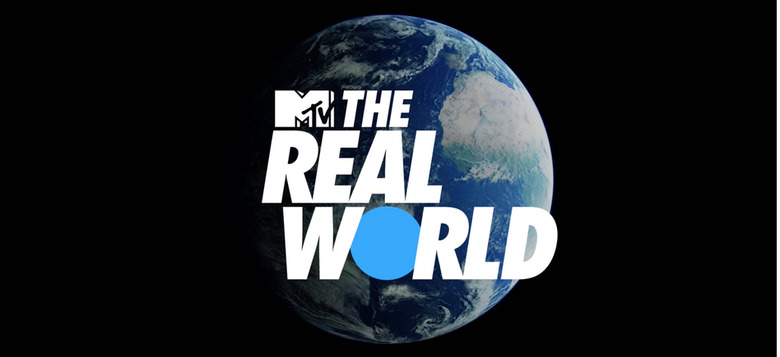 Remember The Real World? The reality show about seven strangers who stop being polite, and start getting real? It's back, in Facebook Watch form. MTV Studios is teaming with Facebook's streaming service to re-launch the popular reality show for a whole new generation. The series will now have an interactive element as well, allowing viewers to vote on one contestant to join the show. More on the Real World reboot below.
Over the summer, MTV Studios announced plans for reboots of older MTV shows like Daria, Aeon Flux and The Real World. These shows wouldn't return to MTV itself, but rather be farmed out to streaming platforms, since streaming is the way of the future. We now know where at least one of these reboots is ending up. MTV has announced The Real World is coming to Facebook Watch, Facebook's streaming service that's very slowly amassing content.
Per TV Line, "This new Real World will offer multiple interactive opportunities for viewers; not only will fans get to vote on one person to join the house before the season begins, but they will also be able to connect with the cast via Facebook Live, Premieres and Watch Party. Additional social elements will be announced at a later date." That's right: you can now play God with the Real World contestants. Use your power wisely!
Here's the Real World reboot announcement video.
The Real World Reboot
The Real World first launched on MTV in 1992, and purported to tell "the true story...of seven strangers...picked to live in a house...(work together) and have their lives taped...to find out what happens...when people stop being polite...and start getting real." It was a reality show back before reality shows were so prevalent, and it grew into a cultural phenomenon. And like everything old, it will now be new again. MTV will develop a new season geared toward U.S. audiences, as well as productions in Thailand and Mexico.
"MTV's The Real World helped to define a generation and created a new genre of television with a simple yet powerful idea of connecting people from wildly divergent backgrounds to find common ground on the issues that often divided them," saidChris McCarthy, President of MTV. "By partnering with Facebook Watch and [Bunim/Murray Productions], we have the opportunity to impact culture and create a new genre of television all over again, while engaging the next generation of content consumers around the world."