Jack Bannon To Play Young, Sexy Alfred In Batman-Free Series No One Asked For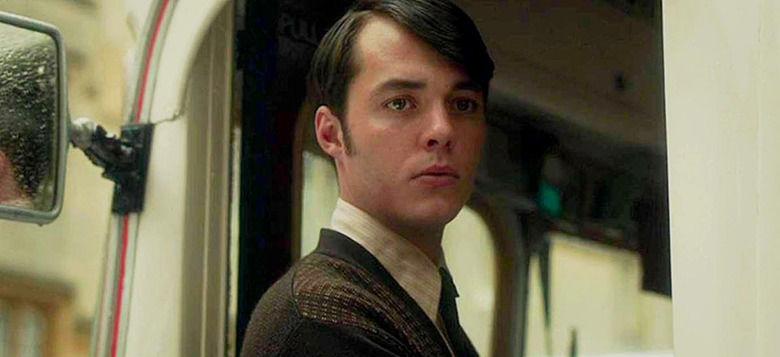 Breaking news: the hot young Alfred show is still happening, and hot young Alfred has been found. Jack Bannon, who appeared in The Imitation Game and on Ripper Street, will play the future butler in Pennyworth, a new EPIX series. It seems that before Alfred started washing Batman's socks and dusting the many bookcases in Wayne Manor, he was an ass-kicking soldier. In addition to Bannon, Fleabag actor Ben Aldridge will play Thomas Wayne, Batman's dad.
Remember that show about hot young Alfred? EPIX is committed to making it happen, and they've found their Alfred in actor Jack Bannon. According to EPIX, the 10-episode, one-hour drama focuses on "Bruce Wayne's legendary butler, Alfred Pennyworth, a former British SAS soldier in his 20's, who forms a security company and goes to work with a young billionaire Thomas Wayne, who's not yet Bruce's father, in 1960s London." There's something a little sad here: over the course of history, Alfred goes from being Thomas Wayne's trusted partner to his butler. That's not exactly a promotion. What did Alfred do to piss off Thomas Wayne so much?
This young, hot Alfred is described as "a boyishly handsome, cheerful, charming, clever young man from London. Honest, open-faced and witty; you'd never take him for an SAS killer. Alfred doesn't know how to reconcile the kind-hearted boy he used to be with the cold, calculated killer he was forced to become. He's a man on the make, who doesn't know what to make of himself yet."
Meanwhile, Ben Aldridge, an actor who previously appeared in Fleabag and Skinny Dip, will play Batman's daddy, Thomas Wayne. The character is described as a "young, fresh-faced billionaire hailing from the east coast of the United States. Confident and extremely disciplined, this young aristocrat meets an unlikely business partner in Alfred Pennyworth."
I know it's rude to pre-judge something before it exists, but in all seriousness: who wants this? Who wants to watch a show about young Alfred? I'd be much more interested in this show if it were about Alfred's exploits in a raunchy butler academy. Like Animal House, but with butlers-in-training. Give me that show – not whatever this is.
In all fairness, I had a similar reaction when I first heard the news about NBC's Hannibal. "A show about young Hannibal Lecter before he gets captured?" I thought. "That sounds dumb and unnecessary!" Then the series turned out to be one of my all-time-favorite shows. Maybe Pennyworth will be equally surprising. Time will tell.
When Pennyworth was first announced, Michael Wright, President, EPIX said:
"As genuine fans of these classic DC characters, as well as the incredibly talented Bruno Heller and Danny Cannon, we couldn't be more excited to make EPIX the home of this series. We can't wait to work with Bruno and Danny – along with Peter Roth, Susan Rovner, Brett Paul and the team at Warner Horizon – on this fantastic origin story."