Star Wars Bits: Warwick Davis Returns, Resistance Hits Our Screens, And Photos From The Episode IX Set Hit The Web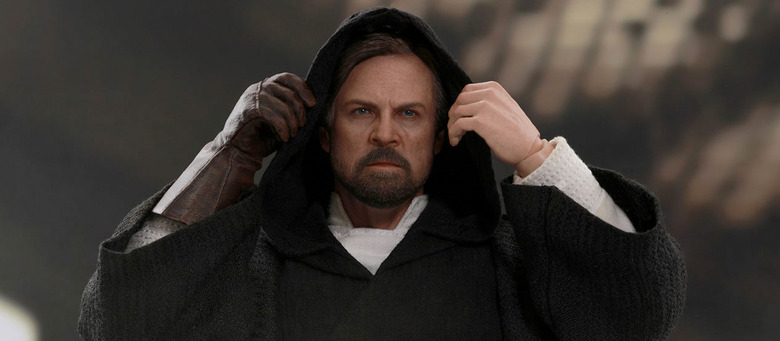 This time on Star Wars Bits:
Warwick Davis shares his Expanded Universe dreams
Star Wars Resistance's Christopher Sean talks representation
The first (alleged) photos from the set of Episode IX leak
You can take home Luke Skywalker on Crait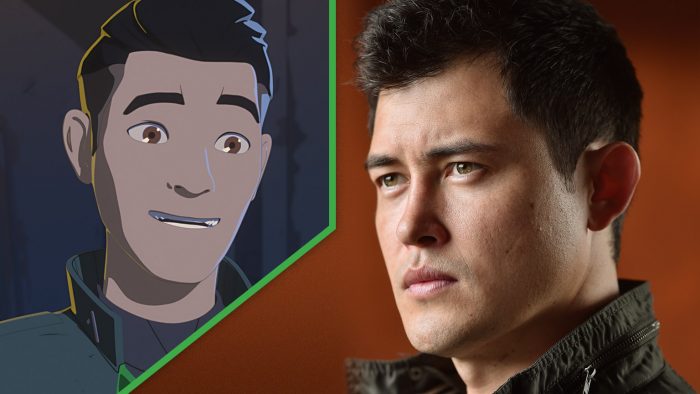 Star Wars Resistance has hit our screens and it's an utterly lovely escape. The beautiful and brilliant show premiered on Disney Channel and showcased a diverse cast of characters and a gorgeous ocean planet setting. Star Wars dot com sat down with Christopher Sean who brings Resistance's lead Kaz to life. The actor spoke about how one of the things he's most excited about is the potential for young people to find themselves in the character. "Me, growing up, I really didn't have any role models or representation on camera," Sean says. "It's nice to see someone say 'Hey, that's me! I'm that character!'"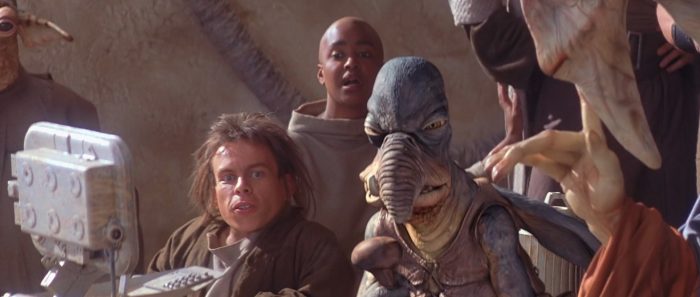 In a great interview over at Film School Rejects, Warwick Davis opened up about resurrecting his Episode I character Weazel in Solo: A Star Wars Story, as well as what he hopes for the future of the fan fave cameo. "Yeah, yeah, I liked it the way he was, 'cause originally he was just going to be a member of the gang. He wasn't Weazel. There was no name, and then it kind of, in trying to figure out what I was going to look like, he just started to look a lot like him. Then it was really great, and it worked. The timeline worked out perfectly and everything was exactly right for it to be the same guy. Fans enjoy these little links between the movies, and it just seemed a very natural thing to do, is to kind of have me as that character."
His name was Korso and he was the fourth member of Beckett's crew. He died almost immediately but in early, EARLY drafts he survived most of the movie and was actually Lando's older, cooler brother. That idea went out the window after the first draft though.

— Jon Kasdan (@JonKasdan) October 1, 2018
Jon Kasdan has been a great presence on Twitter since the release of Solo: A Star Wars Story. Always happy to share insight and info about the Han Solo origin story, this time he let fans into a really interesting scrapped idea. After being asked by an eager observer about the original fourth member of Beckett's crew, Kasdan revealed that the character originally survived much longer and was even at one point going to be Lando's older brother!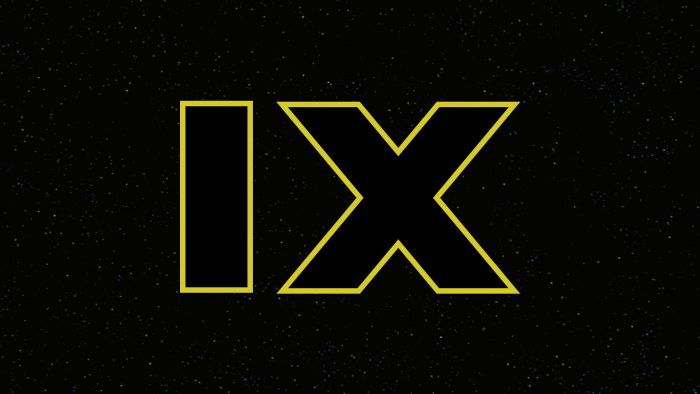 With just over a year to go until we get to see what J.J. Abrams is cooking up, the folks over at Making Star Wars are working hard to get some glimpses at the production. According to the site there's a new structure in London's famous Pinewood Studios–it's a slightly vague image but hopefully it means an exciting new world, building, or location for the new entry!
The Star Wars Show is always jam packed with all kinds of rad reveals, but with this new episode we got a sneak peek behind the veil of the brand new Star Wars VR experience Vader Immortal. David Goyer sat down with the galactic talk show to let us in on the secrets of the new addition to ILMxLab's VR Star Wars canon which will focus on Darth Vader and be set on the imposing black sand beaches of Mustafar.
Nailed it! @starwars #NYCC18 #NYCC #dontLookBack pic.twitter.com/pNhmj86CE4

— Mark Daniel (@lol4MarkDaniel) October 5, 2018
Everyone loves a good cosplay, and since the first time fans saw Rey she's been a regular at every single convention you're lucky enough to visit. At New York Comic Con this year, though, a Cos-Rey-er took on one of the most iconic moments of The Last Jedi with this original and hilarious take on the galaxy's most famous scavenger.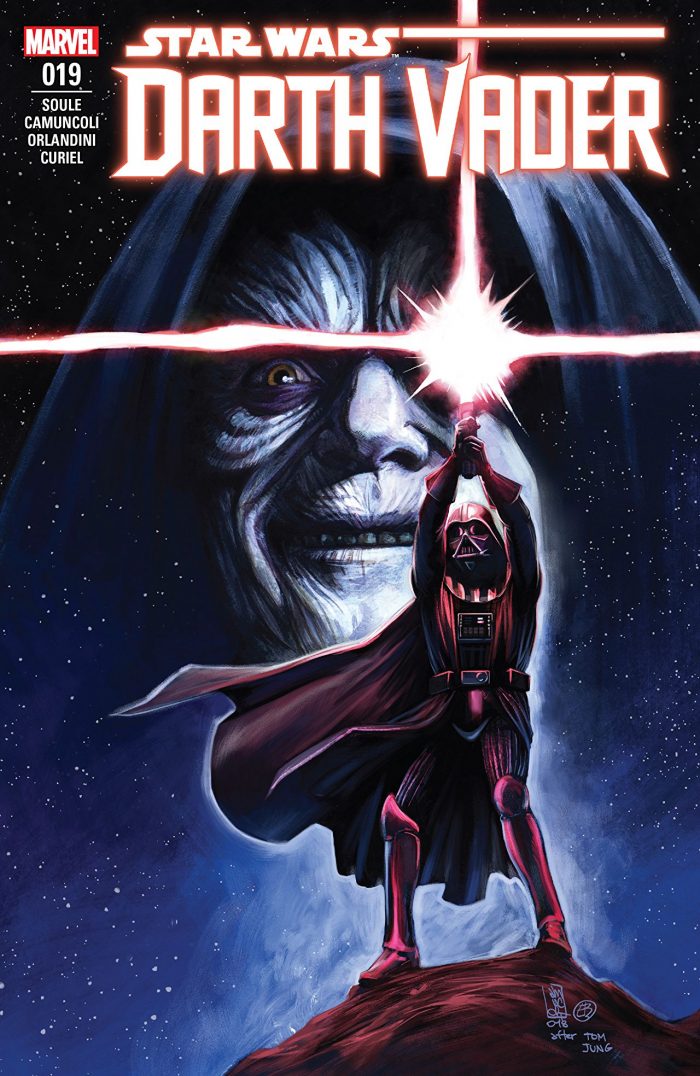 Charles Soule's Darth Vader comic has been one of the most successful, popular, and entertaining, and at New York Comic Con Marvel announced that the series would be ending at #25. Though a new title was announced by the brilliant Star Wars: Aftermath author Chuck Wendig, the conservative comics publisher has since fired him for being "too vulgar and political" on his Twitter account. A truly disappointing, dangerous, and disgusting choice.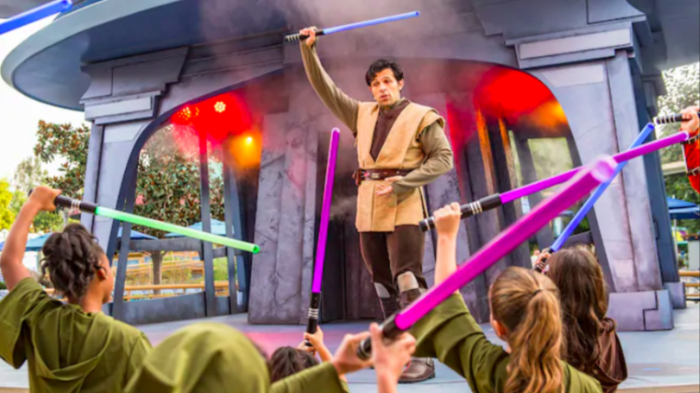 One of the loveliest and funnest attractions at Anaheim's Disneyland isn't a ride but actually a cast member led experience in which an amazing crew of actors bring the galaxy far, far away to life whilst training some young visitors. Sadly, Making Star Wars is reporting that the show is being cancelled in the face of the opening of Galaxy's Edge. We know that park will be heavily tied to continuity and so the canon jumping Trials of the Temple might not be a great fit, but we hope the cast members are relocated in the new Star Wars park!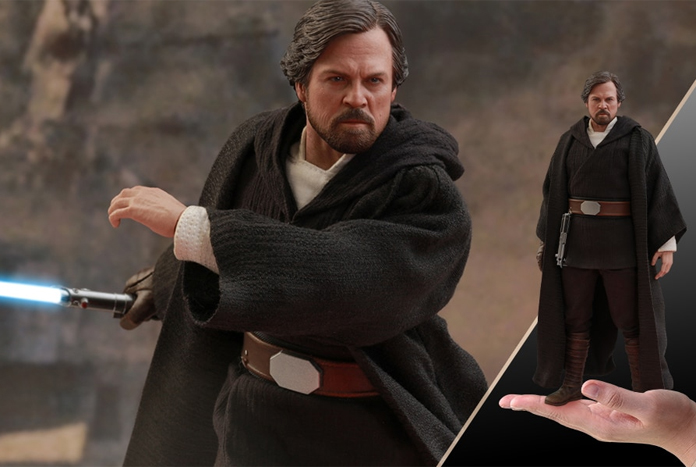 Pretty much every time Star Wars Bits comes around we have an amazing new toy from Sideshow Collectibles to make your mouths, prehensile jaws, and tentacles water. Well, today we have this utterly fantastic and sure to be loved by even the most ardant The Last Jedi critic Luke Skywalker on Crait 1/6 scale figure and it is freaking awesome. Taken from one of my very favorite parts of the eighth entry in the franchise as Luke faces down his nephew and former pupil on the salt planet home of an abandoned Rebel Base, this offering has "a newly developed head sculpt with incredible likeness, greatly detailed robed costume, LED light-up lightsaber, an interchangeable lightsaber blade emulating the weapon in motion, a pair of dice, and a specially designed figure base inspired by the unique environment of Crait."