Why 'Castle Rock' Is Set In Modern Day Instead Of The Era Of The Books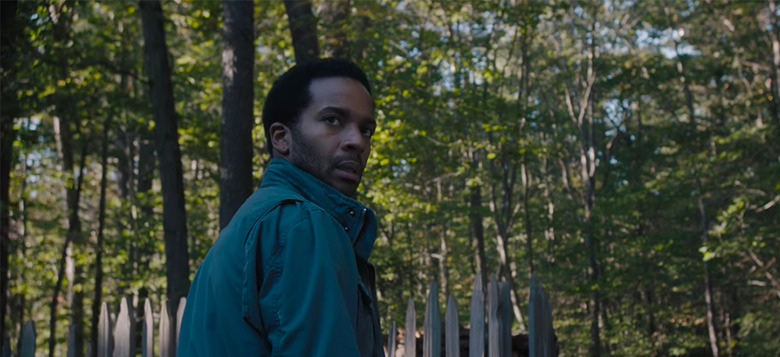 The majority of Stephen King's Castle Rock stories are set in the '80s and '90s, but the Hulu series Castle Rock brings the cursed town into the present day. While that may seem like a no-brainer to some, it changes the dynamic considerably. And that's the point. In a new Castle Rock featurette, the creative team behind the series explains why everyone decided to bring Stephen King's Castle Rock into the present.
Castle Rock Featurette 
has an exclusive look at a Castle Rock featurette that appears on the upcoming Blu-ray release of the series. While Stephen King has continued to reference the cursed town in his somewhat recent work, the last full-blown Castle Rock novel was 1991's Needful Things. The heyday of Castle Rock was in the '80s, with King's books The Dead Zone, Cujo and The Dark Half. With that in mind, one might have expected Hulu's Castle Rock to be set in the '80s as well.
Instead, the series is set in the 21st century, and that was no casual decision. In the video, co-creator Sam Shaw says:
"[In the '80s,] you had this sort of more white picket fence Castle Rock. Instead, [we wanted] to look at a Castle Rock that was boarded up, to look at a Castle Rock where the younger population had basically fled. That was something that was interesting to us, to kind of think about a place that was a little bit stuck in its own past and the underbelly of that nostalgia."
The Castle Rock of the show isn't the same Castle Rock of King's novels. It's more run down, more depressing, and it's refused to accept the march of time. By setting the series in the 21st century, the showrunners better highlight how tragic the location has become. Shaw also points out that memory and nostalgia play a big part in the show. Indeed, the best episode of the entire first season – "
" – leans heavily on the idea of the past and the present colliding, in dramatic, upsetting fashion.
All that said, just because this season of Castle Rock was set in the present, it doesn't mean subsequent seasons won't go back in time. When I spoke with Shaw at
, he stressed that while this first season is set in one particular era, future seasons of the show could " tell a great monster story set in 1974...a different kind of story."