'Rambo 5', Officially Titled 'Rambo 5: Last Blood', Adds Paz Vega To Cast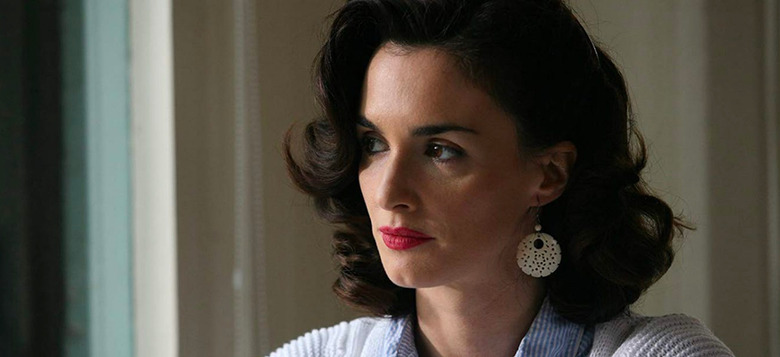 Rambo 5 is currently filming, and the Sylvester Stallone sequel now has an official title and a new cast member. The latest, and possibly final, entry in the series now goes by the name Rambo 5: Last Blood. In addition to that, The OA actress Paz Vega has joined the cast as a reporter. More on that title and Rambo 5 cast below.THR has the news that Paz Vega has joined the Rambo 5 cast, and the confirmation that the film is now going by the monicker Rambo 5: Last Blood. This title makes sense: the first Rambo film was First Blood (it didn't even have Rambo in the title), followed by Rambo: Fist Blood Part II. Last Blood has a nice finality to it, heavily indicating that this will indeed be the last Rambo movie. Of course, Sylvester Stallone is someone who can't seem to let his iconic roles go. He stuck in there with Rocky when everyone else had given up on the character – and it paid off. Rocky is back now in the excellent Creed franchise. Rambo, too, seemed to come to a head with the previous film, 2008's Rambo, which concluded with Stallone's John Rambo returning home to America for the first time in decades.
But now Rambo is back, and he's going up against a Mexican drug cartel. Vega, who has appeared in Spanglish and the Netflix series The OA, will play "a reporter who covers the Mexican drug trade and teams up with Rambo after her younger half-sister is kidnapped." Previous set photos, posted by Stallone himself, show Rambo in full rancher attire, suggesting the new film is going for a modern-day Western vibe. Stallone just posted yet another pic, in which he sits contemplating a blurry knife. On the wall behind him rest several rifles.
Adrian Grunberg is directing Rambo 5: Last Blood, with a script by Matt Cirulnick and Stallone. Per Screen Daily, the film finds Stallone's Rambo "living in a ranch in Arizona, deeply troubled and wrestling with PTSD as he picks up casual work wherever he can." Here's the film's synopsis:
When long-time family friend and estate manager Maria informs Rambo that her grand-daughter has gone missing after crossing into Mexico for a party, he sets off with her to find the youngster.
What ensues is a violent descent into hell as Rambo uncovers a sex-trafficking ring. He teams up with a journalist whose half-sister has also been kidnapped and must deploy all his skills to save the girls and bring down a vicious crime lord.
Rambo 5: Last Blood will likely arrive in 2019.