'Making A Murderer' Part 2 Trailer: The Convictions Were Only The Beginning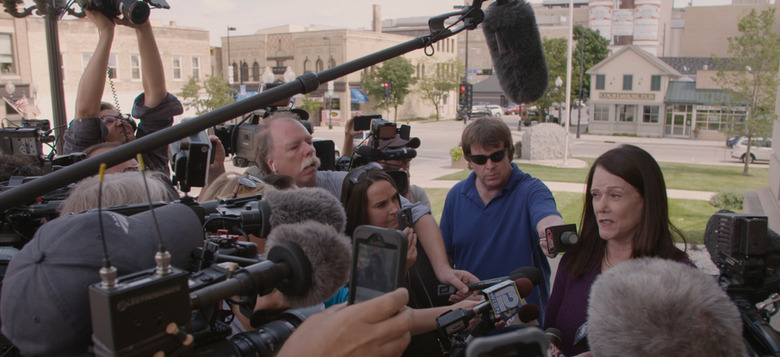 Netflix's Making a Murder caused a sensation in 2015, telling the story of Steven Avery, who is either a killer or an innocent man framed by zealous cops, depending on who you ask. The Avery story continues with Making a Murderer Part 2, which delves into the case following Avery's conviction. Is there still a chance Avery and his nephew Brendan Dassey could be cleared? Is it already too late? Or are they guilty after all? Watch the Making a Murderer part 2 trailer below. 
Making a Murderer Part 2 Trailer
Steven Avery served 18 years in prison for a crime he didn't commit before being exonerated by DNA evidence. But that was only the beginning of his story. Years after his release, Avery was arrested again – this time for murder. Avery and his nephew Brendan Dassey were both put on trial for the murder of Teresa Halbach – a murder Dassey actually confessed to. But as the docu-series Making a Murderer revealed, there was more to this case than meets the eye. Dassey's confession appeared to be coerced, and a good amount of evidence pointed to Avery's innocence. Despite all this, Avery and Dassey were both convicted. Now, Making a Murderer directors Laura Ricciardi and Moira Demos return to the case with Making a Murderer Part 2, a new series that follows the postconviction process over the course of 10 episodes.
Will Making a Murderer Part 2 have the same impact as the first season? It's hard to say. The original series came seemingly out of nowhere, and caught everyone by surprise. I distinctly remember that when it first dropped on Netflix, no one seemed to be talking about it. Over time, however, the buzz picked-up, to the point where the show became a cultural phenomenon, riding the tidal wave of true crime popularity. But since then, some of Ricciardi and Demos' storytelling methods have been called into question. There's some evidence the filmmakers omitted entirely (read all about it here), which casts some doubt on the original series.
This trailer isn't doing the new season any favors either. I'm sure it's just a case of questionable editing, but the booming dramatic music and jarring smash-cuts on display here make this look like someone went crazy using iMovie. Hopefully the actual show is a little more subdued.
Making a Murderer Part 2 hits Netflix on October 19, 2018.
Netflix presents the highly-anticipated second chapter of the critically acclaimed, Emmy Award-winning original documentary series Making a Murderer, which followed the unprecedented journey of Steven Avery from DNA exoneree and reformer to convicted murderer. Emmy Award-winning filmmakers Laura Ricciardi and Moira Demos return to the Midwest where they have exclusive access to Steven Avery and his co-defendant and nephew Brendan Dassey, their families and the legal teams fighting for justice on their behalf.  Over the course of 10 new episodes, Making a Murderer Part 2 provides an in-depth look at the high-stakes postconviction process, exploring the emotional toll the process takes on all involved.