Horror Film 'Gretel And Hansel' Adds 'It' Star Sophia Lillis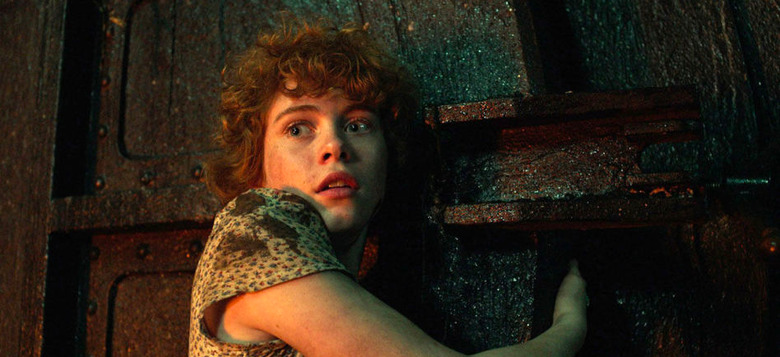 Sophia Lillis is sticking with the horror genre. The It breakout actress is joining Oz Perkins' Gretel and Hansel, a reimagining of the classic fairy tale about two youngsters who run afoul of a hungry witch. Lillis played Beverly Marsh in It, and was recently seen in HBO's thriller series Dark Objects. More on the Gretel and Hansel cast below.
The 2017 film adaptation of Stephen King's It was surprisingly great, and one of the brightest spots in the film was Sophia Lillis' performance as Bev Marsh. The young actress turned in an emotional, often nuanced performance, and it's no surprise her career appears to be taking off. Lillis, who recently appeared in Dark Objects, will next be seen in both It Chapter 2, and Nancy Drew and the Hidden Staircase. And now she's landed a role in the horror-thriller Gretel and Hansel, according to THR.
As previously reported, Oz Perkins, who helmed the slow-burn horror films The Blackcoat's Daughter and I Am the Pretty Thing That Lives in the House, will direct the movie. The classic story, popularized by the Brothers Grimm, involved a pair of siblings dumped in the woods by their destitute parents. While wandering through the dark and scary woods, the duo stumble across a gingerbread house that just happens to be the home of a witch. The witch imprisons the children and plans on eating them. In other words, it's a fun story for the whole family.
Perkins' film take on the material is described as "being set a long time ago in a distant fairy tale countryside and focuses on a young girl who leads her little brother into a dark wood in desperate search of food and work, only to stumble upon a nexus of terrifying evil." Perkins wrote the script for Gretel and Hansel with Rob Hayes. Brian Kavanaugh-Jones (Sinister, Upgrade) and Fred Berger (La La Land, Autopsy of Jane Doe) will produce.
Everything about this sounds promising. Perkins' films are definitely an acquired taste – they're the slowest of slow burns, and casual horror audiences might not know what to make with all the long, quiet stretches he peppers throughout his movies. But I've found myself enjoying his work so far, particularly I Am the Pretty Thing That Lives in the House, which is exquisitely spooky – a Shirley Jackson-esque ghost story that takes its time to get under your skin. I have no doubt he'll do something unique with Gretel and Hansel, and adding Lillis to the mix is a plus.