Sequel Bits: 'John Wick', 'Jurassic World', 'Pitch Perfect', '21 Jump Street', 'Top Gun', 'Halloween', 'Fight Club', 'The Marine'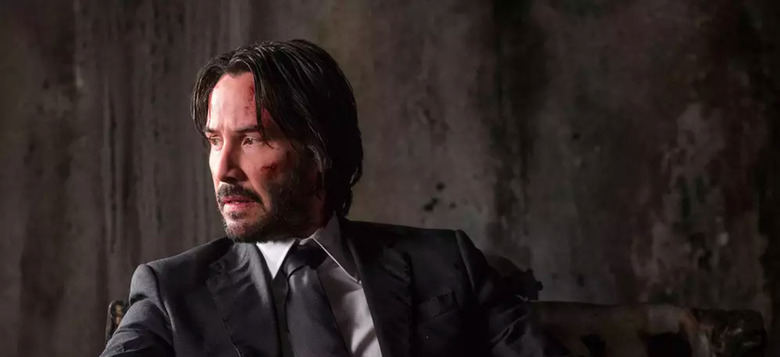 In this edition of Sequel Bits:
Please enjoy a John Wick Chapter 3 image of Keanu Reeves on a horse.
J.A. Bayona explains why there are no deleted scenes on Jurassic World: Fallen Kingdom Blu-ray.
Hey, maybe there's going to be a Pitch Perfect 4?
A female-driven 21 Jump Street spin-off is still in the works.
Top Gun: Maverick adds even more cast members.
Danny McBride already has a Halloween sequel in mind.
A Fight Club 3 comic is coming in 2019.
They've somehow made 6 Marine movies, and we have the trailer to prove it.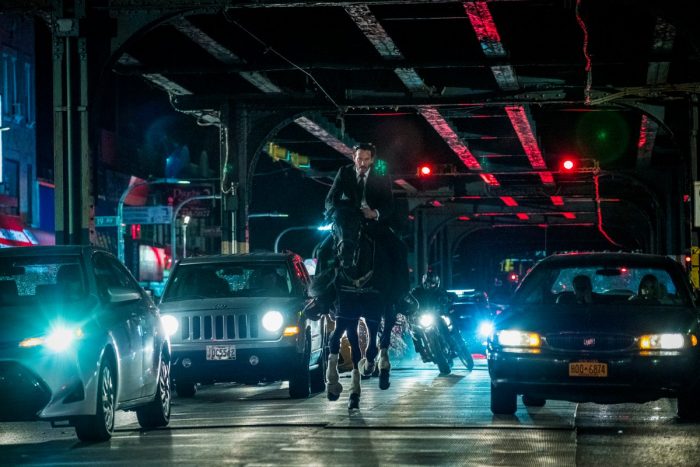 Behold! Keanu Reeves riding a horse! This is an official image from John Wick Chapter 3, which will once again have Keanu Reeves' John Wick killing a whole bunch of people while wearing a cool suit. John Wick Chapter 2 ended with John breaking the rules of the hitman hotel The Continental, which made him a marked man. Now, in 3, he has to "fight his way out of New York when a $14 million contract on his life makes him the target of the world's top assassins." John Wick Chapter 3, which also stars Halle Berry, Ian McShane, Ruby Rose, Common, Lance Reddick, Laurence Fishburne, Jason Mantzoukas and Anjelica Huston, opens May 17, 2019.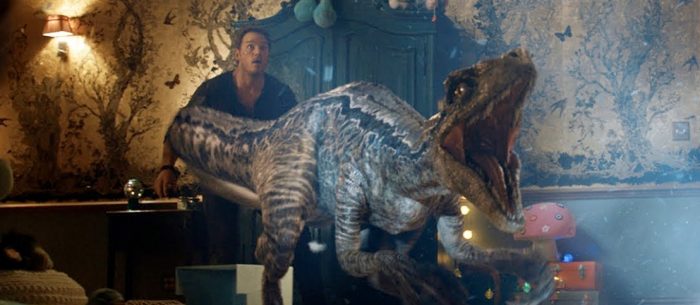 If you were hoping to catch some Jurassic World: Fallen Kingdom deleted scenes on the Blu-ray release, you're out of luck – there aren't any available. In an interview with Collider, director J.A. Bayona explains why: "I mean, there's nothing...Colin [Trevorrow] and I talk about it and we decided that there was nothing really meaningful. I mean, I like that scene with pteranodons in Las Vegas, and instead of putting that scene in the Blu-ray, we put it in the movie at the end of the credits, so I thought that was fine, and so we put it there. But, I don't remember anything very special that people hasn't seen it...I mean, we sat down together and said, "What are we going to put in the deleted scenes?" And there was nothing really meaningful there. At the end, I mean, it was going to be like a very poor selection of scenes, so we decided not to include them." Personally speaking, I think the entire current runtime of Fallen Kingdom is a "poor selection of scenes", but that's me.
Some of the ladies of the Pitch Perfect franchise got together and posted this photo, which lead everyone to assume they were teasing a Pitch Perfect 4. Are they? Or are they just having some fun? There really isn't anything to go on here, honestly. No rumors, no news. My guess: these actresses would love to do a Pitch Perfect 4, and are floating the idea out there to see if it sticks. Maybe it will! And once again, the Pitch Perfect cast will be singing up a storm. If that's something you're interested in, cross your fingers.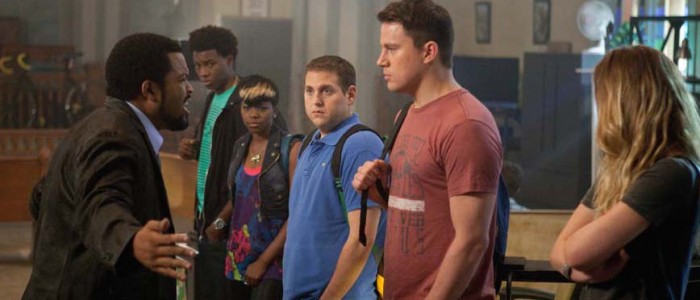 The possibility of a female-driven 21 Jump Street spin-off was brought up back in 2015, with Broad City writers Lucia Aniello and Paul W. Downs first brought to write the script, followed by Bob's Burgers producers Lizzie and Wendy Molyneux. Since then, though, there's been very little word about the film. Bu a recent Variety report reveals that Sony is "hard at work" trying to develop their female Jump Street film. Columbia Pictures president Sanford Panitch told Variety: "We think that there's something fun about keeping that irreverent spirit of 'Jump Street,' but maybe having it be told through a female undercover cop point-of-view...We've had enough male buddy comedies. The script is really funny and has a freshness to it." Sony really wants franchises to work, so they no doubt plan to get the film made sooner rather than later.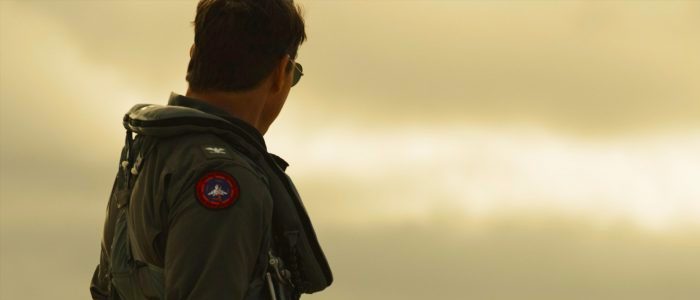 Top Gun: Maverick has added even more cast members. According to Deadline, Kara Wang (Good Trouble) and Jack Schumacher (Empire) have both joined the film as pilots (makes sense). Other new cast members include  Greg Tarzan Davis (Chicago P.D.), Jake Picking(Blockers, Sicario: Day of the Soldado, Patriots Day), Raymond Lee (Amazon's Mozart in the Jungle, Scandal and HBO's Here and Now), Jean Louisa Kelly (Ant-Man, The Fosters) and Lyliana Wray (CBS All Access' Strange Angel). Deadline doesn't specify a character type for this group, but I'm guessing they're pilots too. Everyone is a pilot in this movie. These new additions join Tom Cruise, Jennifer Connelly, Val Kilmer, Ed Harris, Jon Hamm, Miles Teller, Glen Powell, and Manny Jacinto in a film that will find Cruise's Maverick training Teller's character to be a fighter pilot. Top Gun: Maverick opens June 26, 2020.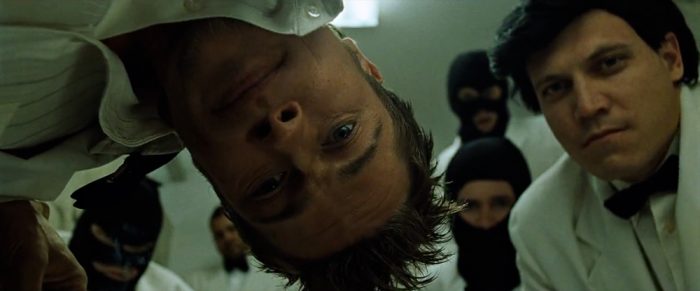 There may have never been a Fight Club movie sequel, but there was a sequel comic. And now there's a follow-up: Fight Club 3. In the comic series, "Marla Singer is about to deliver her second child, but the daddy isn't her husband—it's Tyler Durden, who's very invested in his heir, and the world he'll inherit. Marla, her first son, and her husband—the unnamed narrator in the novel, who now goes by Balthazar—live in a run-down motel in a sketchy neighborhood. In the FIGHT CLUB 2 graphic novel Tyler transformed Project Mayhem into Rize or Die. Now, a new group has implemented a ruthless and deviant plan to fine-tune mankind, leading Balthazar to forge an unlikely alliance ... with Tyler Durden."
This all sounds pretty wild, although I don't know how much more of the world of Fight Club we need. That said, if you're interested, this comic will kick off January 30, 2019. Chuck Palahniuk, artist Cameron Stewart, letterer Nate Piekos of Blambot, colorist Dave McCaig and acclaimed cover artist David Mack all collaborated on the series.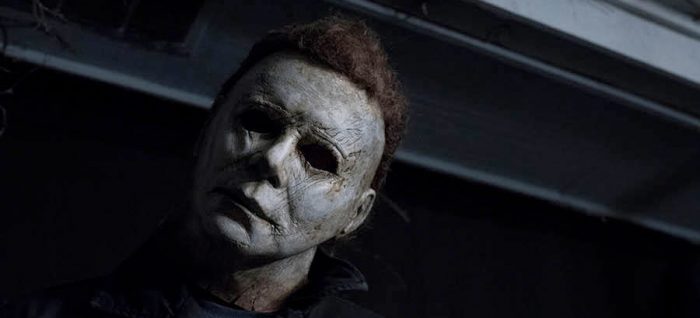 The new Halloween isn't out yet, but all indications are that it'll be a hit. Which means a sequel might be inevitable. And producer Jason Blum is fine with that. "Let me tell you, if we got six movies out of [Paranormal Activity] — they found new footage five times in a row! — I feel like we can figure out the next chapter. But we'll see," the producer told EW. Should that happen, co-writer Danny McBride already has an idea for a story, but he won't say what it is. "[Director] David [Gordon Green] and I definitely had some ideas at the beginning of this of what we would do if there was an appetite for it," McBride says. "We have some ideas, so now we're just sort of exploring them to see if they have enough legs to kind of warrant it. I know that Jason Blum (Halloween producer and founder of Blumhouse productions), I bet you he'd be stoked to make some more. [But] I think he's been on the same mindset we've been of, Let's just wait and see what people think." Halloween opens October 19, 2018.
Holy shit, there are six movies in the Marine franchise?! The series kicked off in 2006 with The Marine, starring John Cena. Cena has long since gone on to bigger and better things, but the sequels have kept trucking along. The latest, The Marine 6: Close Quarters, follows "Jake Carter and another former Marine, Luke Trapper" as they "join forces to rescue a kidnapped girl from a gang of international criminals." The movie hits digital, Blu-ray and DVD on Tuesday, November 13, 2018, so gather your Marine-loving buddies and get the popcorn ready.