Sequel Bits: 'Edge Of Tomorrow 2', 'Mission: Impossible', 'Frozen 2', 'How To Train Your Dragon 3', 'Annabelle 3'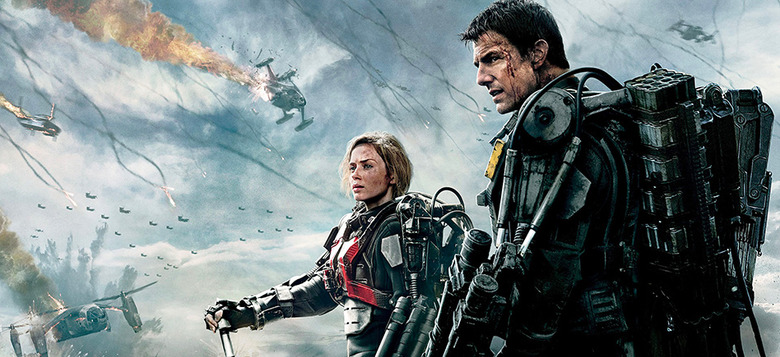 In this edition of Sequel Bits:
Christopher McQuarrie offers an update on Edge of Tomorrow 2.
Christopher McQuarrie also says a Mission: Impossible spin-off about Isla Faust is unlikely.
Kristen Bell helped shape her character's story in Frozen 2.
How to Train Your Dragon: The Hidden World is now opening a week early.
Mckenna Grace joins the cast of Annabelle 3.
Macaulay Culkin would very much like to be in a Fantastic Beasts sequel.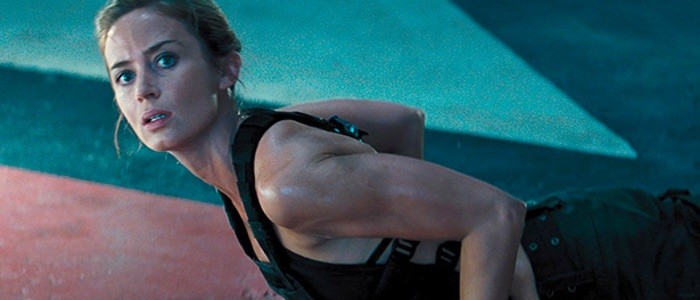 Edge of Tomorrow (or Live. Die. Repeat. if you want to be a jerk about it) was a wonderful surprise – a funny, clever, exciting sci-fi flick that gave Tom Cruise one of his best roles in years, and proved Emily Blunt was a serious ass-kicker. While the flick wasn't a smash hit, it has enough of a following that serious talk of a sequel has been knocking around for a few years. Now, Mission: Impossible director Christopher McQuarrie, who wrote the film has offered an update. It's not very exciting, but it's something. "We're working on it," McQuarrie said. on Twitter. "No idea how or when it will happen." The original film had Cruise reliving the same day over and over again (just like Groundhog Day). I'm not sure how a sequel would work – are they just going to re-use the same premise? – but if it's an excuse to see Emily Blunt kicking butt again, I'm all for it.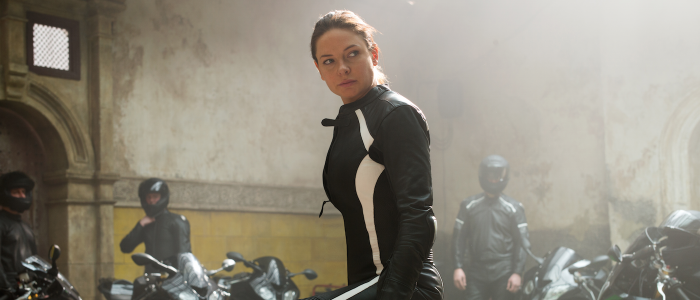 One of the best additions to the Mission: Impossible franchise is Rebecca Ferguson's Ilsa Faust. The more of her, the better, I say. So much so that I'd love to see a spin-off movie focused on her character. But according to Christopher McQuarrie, that probably won't happen. Speaking with Collider, the filmmaker said:
"Rebecca and I have talked about it, [producer] Jake Myers and I have talked about it, Tom [Cruise] and I have talked about it, it's this ... the spinoff, when we talked about it was like, what would the movie be? We've talked about many 'Mission' spinoffs, it's not just about Ilsa. 'Mission' is so much about the exploits of this character. What would the spinoffs then be shaped like? Would they still be 'Mission: Impossible' movies? So much of what defines 'Mission' is the fact that Tom Cruise is doing all of these crazy things."
I have to say, I hate this reasoning. McQuarrie seems to be saying you can't have a Mission-related film without Tom Cruise. And while I get that – his crazy stunts are a big draw – I think plenty of people would watch an Ilsa Faust film with no Ethan Hunt around. But maybe I'm wrong. All that said, McQuarrie did say there's plenty of potential for Ferguson to lead her own non-Mission-related franchise. "Rebecca and I were talking about it, and I said, 'I've got a better idea. You're Rebecca, like let's give you your identity,' and I'm developing stuff with Rebecca to be Rebecca," McQuarrie said, adding: "I have the thing, it's that thing. It's the other one that I can't get made, it's for her. And I'm like, 'Just do it, it's so good.' It's so good. I didn't write the script. It's so good. [I was] crying at the end." The filmmaker didn't give much detail on this potential film, but did say "It's a remake, and it's so good. It's a remake. And I'm one who's like, 'Don't remake movies, unless,' and it's a very good movie, but a deeply flawed one, and you could just make a little change and put Rebecca Ferguson in and it'd be awesome..." Feel free to speculate wildly!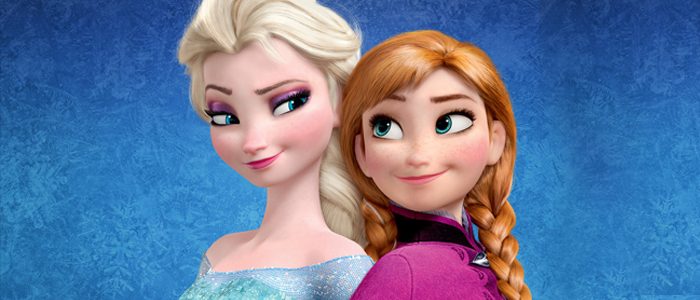 Frozen 2 is still on the way, and star Kristen Bell has offered up some insight into the Disney sequel. Speaking with Sirius XM (via ScreenRant), the actress revealed that co-writer and co-director Jennifer Lee asked for Bell's input in furthering Bell's character, Anna:
"As we sat down as she started writing the second one and she said, 'You had a hand in creating this character. What do you think her next step would be? What's her next hurdle, her next epiphany? What do you go through that's similar to her?' And I told her a lot of things that I had personally been going through, and why I thought that resonated with what I think Anna would be feeling. And she wrote that into the script."
Bell went on to say, "I'll be able to say more when the movie comes out, but there are a lot of very intimate moments for me in this movie that feel like they're from my real life." Frozen was a huge hit, but a part of me wonders if the excitement over it has faded in the time since. Then again, 18 years passed between Incredibles sequels, and yet Incredibles 2 was a smash hit. Frozen 2 opens November 27, 2019.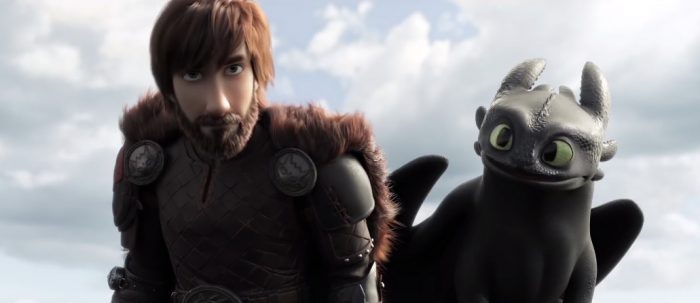 Good news, How to Train Your Dragon fans. The third (and possibly final entry) in the franchise, How to Train Your Dragon: The Hidden World, is moving up a week. Originally set for March 1, the animated film will now open on February 22, 2019. In the sequel, "Hiccup has created a gloriously chaotic dragon utopia. When the sudden appearance of female Light Fury coincides with the darkest threat their village has ever faced, Hiccup and Toothless must leave the only home they've known and journey to a hidden world thought only to exist in myth. As their true destines are revealed, dragon and rider will fight together—to the very ends of the Earth—to protect everything they've grown to treasure." I've never seen any of these films so I don't know what any of this means.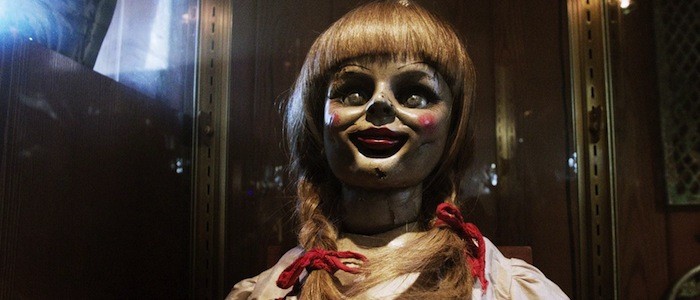 Annabelle 3 is happening, and the film just added a cast member. Deadline reports Mckenna Grace, who appears in Netflix's upcoming The Haunting of Hill House and Marvel's Captain Marvel, will play Judy, the daughter of Lorraine (Vera Farmiga) and Ed (Patrick Wilson) Warren, the stars of the Conjuring franchise that Annabelle spun-off from. Judy will become the target of the demonic doll. It's not clear if this means Farmiga and Wilson will be appearing in the film as well, or if they'll be explained as being off somewhere else – perhaps on one of their many paranormal investigations. Gary Dauberman, who co-wrote It, is writing the script, and will make his directorial debut. I've enjoyed the Conjuring films, but the Annabelle franchise has left me cold – especially the first one. But if this third film brings back Ed and Lorraine, I might be interested.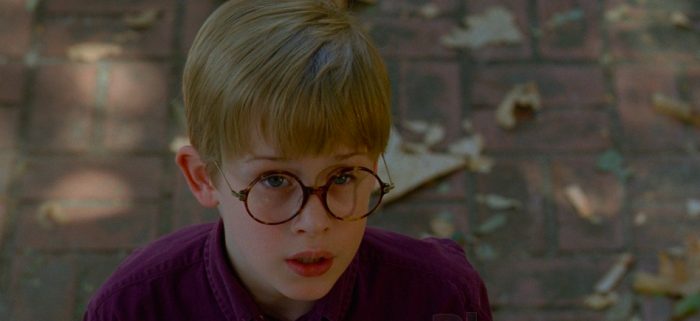 J.K. Rowling has received some blowback over her decision to turn the snake Nagini into Claudia Kim's character in disguise in the next Fantastic Beasts film.. In the midst of the outcry, Macaulay Culkin decided to seize the moment and beg for a part in the third Fantastic Beasts sequel. Of course, this is all in jest, but in showbusiness, you have to hustle. So maybe it'll work out, and we'll see Culkin pop-up in Fantastic Beasts 3: Long Goofy Title. 
Hey @jk_rowling I'm with you!

Nagini can be whatever she wants to be! She's a strong woman/snake.

Also, can you write me into the next movie? I'm Macaulay Culkin (From Home Alone: The Movie) and I was also a Pagemaster (experienced with magic)...

— Macaulay Culkin (@IncredibleCulk) September 26, 2018