Midnight Madness: An Oasis Of Oddity Inside The 2018 Toronto International Film Festival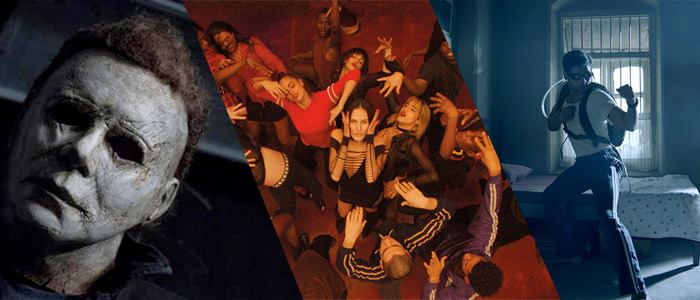 The Toronto International Film Festival is best-known these days as a Big Daddy of the awards season. Major films that premiere at TIFF – of which there are many – tend to do so with glamorous red-carpet events, stars congregating outside any one of the gorgeous theatres in the closed-to-traffic festival zone. Many are slick, prestigious studio dramas from celebrated filmmakers – think First Man, A Star Is Born, or If Beale Street Could Talk – and they're rightly festooned with attention.
I did not attend TIFF this year for those films. I attended for Midnight Madness.
A weirder, wilder sidebar for weirder, wilder cinephiles, Midnight Madness has been in operation since 1988, where it premiered Hellbound: Hellraiser II, Frank Henenlotter's Brain Damage, and Penelophe Spheeris' The Decline of Western Civilization Part II. From there, Midnight Madness featured early looks at cult favourites like Dazed & Confused, Saw, The Raid, What We Do In The Shadows, Hardware, Peter Jackson's Braindead, and a wide range of Asian cinema from Tetsuo: The Iron Man and Naked Killer to Ong-Bak and The Host. Today, every midnight through TIFF's ten-day schedule, audiences line up around the block to get seats for a celebration of films that don't quite fit into the main programme.
A Unique Subculture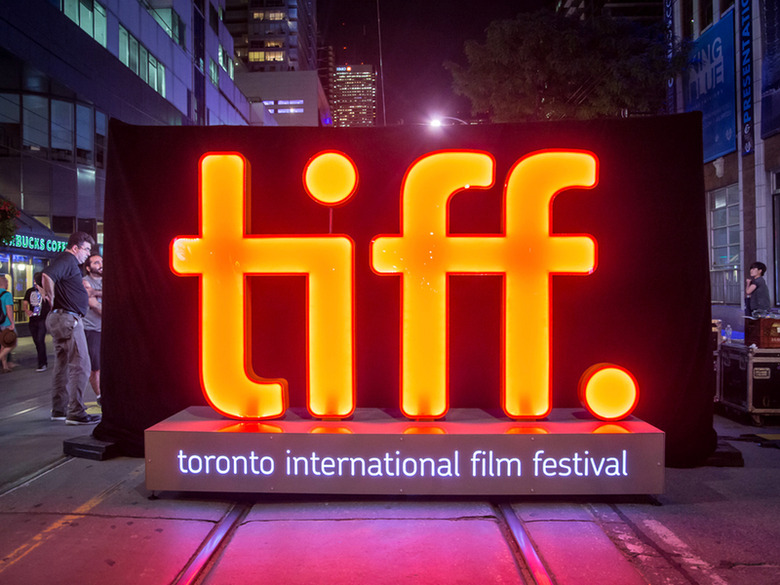 The culture behind Midnight Madness is a solid 90 degrees removed from TIFF "proper." After all, the people who go out to watch genre films at midnight on a weeknight represent a different crowd to those watching French art films on Sunday morning. As with the films they seek out, they're misfits – except in this particular company.
Like any self-respecting genre or underground festival, there are traditions: the audiences claps along to preshow bumpers, talks back to sponsor ads, and makes salty "arrrr"s at anti-piracy notices. Programmer Peter Kuplowsky opens each film's introduction by tossing his hat onto a hat stand (custom-built from skulls and spinal columns), if he's not singing or dancing. And during the films themselves, the atmosphere is raucous but respectful. Good kills deserve a rousing round of applause, after all.
Midnight Madness also, however, incorporates the best parts of TIFF. It's got the same prestige, the same sense of event, the same enormous base of cinemagoers. Screenings are run like clockwork, an army of volunteers helping to ensure everything goes smoothly. Celebrity guests fill out the post-film Q&As alongside indie up-and-comers. And the programming ranges from unseen gems to major marquee titles.
Big Premieres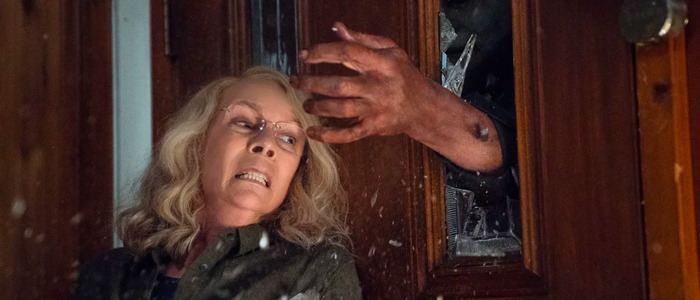 This year's programme definitely delivered the Hollywood premieres. Fans clamoured to catch glimpses of the stars of The Predator and Halloween, just like people did for Lady Gaga and Bradley Cooper – only, in the middle of the night. The Predator, released wide a week after its TIFF screening, saw the film's whole main cast and even its embattled director making an appearance, with Keegan-Michael Key in particular matching his onscreen character's energy. But though The Predator turned out to be total mess peppered with fun segments (largely talked out, given its almost immediate release), Halloween was the truly electric premiere.
Not only was Jamie Lee Curtis on fire in the post-film Q&A, she lit up the screen too, in a furious, emotional performance that epitomised the smart movie it led. Halloween is not just a sequel, and not at all a reboot, but a reflection on forty years of slasher films, absolutely worthy of featuring John Carpenter's name in the credits (which it does, thanks to his terrific new score). As an audience experience, in the glorious, leafy Winter Garden Theatre, it had the audience laughing, cheering, and shutting the hell up exactly when they should. People are going to have a ball with this movie.
Anticipated Indies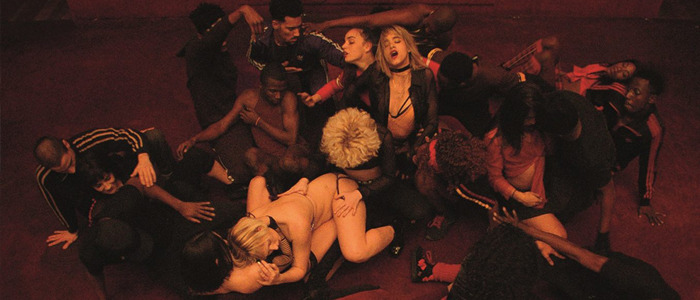 The big Hollywood material came alongside anticipated independent material. Though not present himself, Gaspar Noe sent along Climax for its North American premiere. Borderline reinventing the dance movie under Noe's style, Climax charts the real-time descent into hell of a Berlin dance troupe whose end of year party is ruined by punch laced with LSD. It's every bit as harrowing as you would expect from Noe, with some of the most wildly dynamic dance sequences ever seen as a bonus. Like the director's other transgressive art films, it's a little self-important, but that doesn't change how fascinating its slide into madness is.
Likewise, Peter Strickland's In Fabric, while not the director's most-accomplished work, exhibits all the hallmarks of the the Berberian Sound Studio director's style. A profoundly weird film about various characters haunted by a dress from a Satanic department store, it's also Strickland's funniest work to date, full of cheeky absurdist comedy stemming from everything from awkward dating to the exceptionally silly image of a ghost dress floating through the air. Strickland fans may be disappointed at its comparative lack of depth, but based on the audience I saw it with, it's quirkily funny enough to overcome that.
Kiah and Tristan Roache-Turner, creators of 2014 horror festival circuit mainstay Wyrmwood: Road of the Dead, brought their second film Nekrotronic to the table. An outrageously over-the-top ode to Ghostbusters, featuring more silly gadgets and costumes per minute of screen time than anything outside a Power Rangers episode, Nekrotronic isn't concerned with anything other than looking cool – which it certainly does. By any conventional measure, it's a bad movie, and even Monica Bellucci isn't able to bring it all together. Still, it's the kind of movie that sci-fi obsessed stoners will probably adore, so packed to the rafters is it with colourful art direction and effects. What can I say? It's got its audience, I'm just not part of it.
Assassination Nation came to TIFF after shocking audiences at Sundance, and before being unleashed upon North America. Tackling harassment, bullying, and privacy in the social media age, it follows a group of high school girls whose town is besieged by a hacker. The movie's well-observed first half offers a strong analysis of digital anxieties, but its back half succumbs to a super-basic desire to shock and provoke. Stars Odessa Young and Hari Nef deliver strong performances, but their characters are cheapened by a third-act lurch into a cheap riff on Japanese female revenge iconography. What's more, it's hard to buy director Sam Levinson's point of view, given that – as the son of successful director Barry Levinson – he's the very picture of white-boy privilege. Audiences will be divided about Assassination Nation. Maybe that's how it should be.
Debuts and Weirdo Gems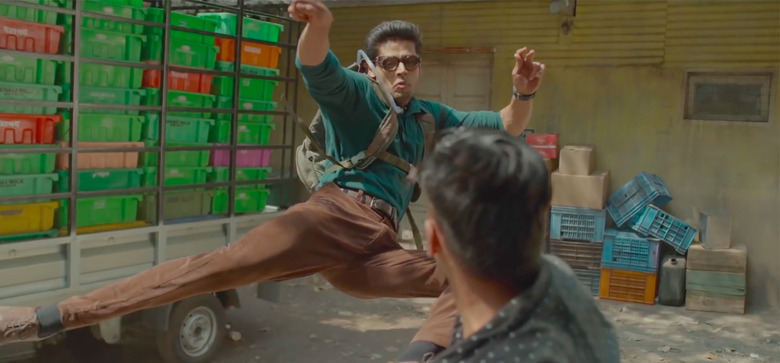 But the true allure of Midnight Madness is also the specialty of its programmer. Kuplowsky has built a career championing up-and-coming filmmakers with unique and off-kilter voices. It's hard to find a better example of that than The Man Who Feels No Pain (above). Somehow the first Indian film ever to play Midnight Madness, Vasan Bala's film is a glorious homage to action movies with an equally glorious sense of humour, dazzling and delighting audiences with its bright, kinetic spirit. Telling the story of a man born without the ability to feel pain (obviously) with dreams of martial-arts glory, it swings through a fittingly nutty story with wild abandon. Everything about the movie is heightened and self-aware in the best possible way, from unhinged performances to energetic action and musical sequences. In other words, it seemed destined to win the Audience Award – which it did.
Another TIFF discovery was The Standoff At Sparrow Creek, whose debut Kuplowsky compared to Reservoir Dogs in 1992. It's a fair comparison, given that both films centre on groups of men in a warehouse discussing a criminal disaster, but Sparrow Creek is much more about the present than Tarantino's heist-movie riff was. The men in question are members of a militia, struggling to deal with the possibility that one of their number has murdered a bunch of cops. A kind of whodunit, with James Badge Dale's ex-cop interrogating his fellow militia members to find out who assisted the shooter, it's full of twists and turns, not to mention some terrific dialogue and character work from a cast of recognisable faces (if not names).
My personal favorite selection from Midnight Madness 2018, however, is Diamantino, from directors Gabriel Abrantes and Daniel Schmidt. On the surface, it's a sports movie, following the titular soccer legend after a midgame meltdown, but it's much stranger than that. For one thing, Diamantino's skill derives from hallucinating enormous fluffy puppies on the field. When those puppies disappear, everything goes to shit. His sisters attempt to exploit his celebrity for cash. A shadowy government cabal seeks to clone him for propaganda purposes. It's all very bizarre, yet treated with a wonderful earnestness stemming from Carloto Cotta's performance as the stupid, loveable Diamantino. It's a perfect festival film: it won't appeal to the masses, but when it finds fans, they love it.
***
Literally hundreds of films play TIFF each year, and though many quickly return to cinemas, it's still impossible to catch all those that don't. Midnight Madness, luckily, is limited to 10 titles – screening at times that don't conflict with other films – so it's high-quality and actually achievable, if you're willing to sacrifice sleep. What's more, it's an audience experience far more vocally celebratory then the quieter, more conventionally respectable audiences of the main program.
The Midnight Madness lineup deserves to be seen – or at least watched from afar, as a guide to the genre favourites of tomorrow. Not everything in the programme gets distribution. Not everything comes to Netflix. The only way to ensure that you see these films is to bite the bullet and go out at midnight.