'Gambit' Movie Will Be A Romantic Comedy, Says Producer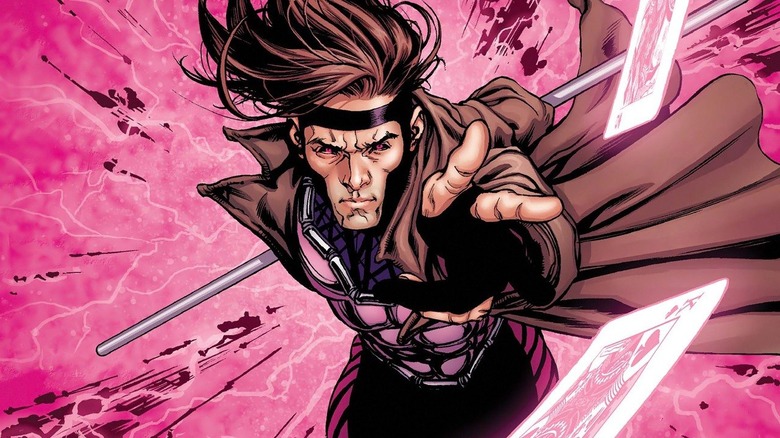 Superhero movies have tackled every genre from the heist, to the Western, to the spy thriller. Now, the comic book movie may finally meet that much-derided, often undervalued, genre: the romantic-comedy. And that genre crossover will happen with...Gambit?
X-Men producer and director of the upcoming Dark Phoenix, Simon Kinberg, teased that the upcoming Gambit movie set to star Channing Tatum (who seems to have been rocking the superhero's signature floppy hair for 84 years) will have an unusual genre for a comic book movie. In an interview with IGN, Kinberg revealed that the first solo movie for everyone's favorite Cajun mutant will have something akin to a "romantic or sex comedy vibe."
He explained that this unique tonal choice has to do with Gambit's persona. "When you look at Gambit, he's a hustler and a womanizer and we just felt like there was an attitude, a swagger to him, that lent itself to romantic comedy," said Kinberg.
But of course, in the comic book world of hyper-masculine heroes and hyper-sexualized women, "romantic-comedy" is still a dirty word, and Kinberg goes on to explain that Gambit is not really a romantic-comedy.
"You know, when I say romantic comedy, I use that term loosely, in the same term that I use the term western for Logan loosely. It's not like they're gunslingers at high noon in Logan. It's just a vibe. And I would say the vibe of Gambit has a romantic or sex comedy vibe to it. While it is also still very much a superhero movie with villains and heroes, as all these movies are."
Nothing's wrong with a romantic-comedy! In fact, some of the most endearing elements of Wonder Woman were the rom-com-inspired moments between Gal Gadot's Diana and Chris Pine's Steve Trevor. And the rom-com as a whole has been unfairly derided due to the genre's association with women, thus being deemed "less serious" than other male-dominated genres. So I say, go for it Gambit. Throw your sharp playing cards of love at the ladies! While the whole rom-com romantic lead of a man who's a player is kind of old, I'm so desperate for the rom-com Renaissance, that I'll even take that retrograde trope in a superhero movie.
The next important step is casting a female lead who can hold her own against Gambit, though Kinberg said that the production is still in early days. However, he confirmed that a "great" script is already finished and that the team hopes to start production on the movie "early next year."
A new director has not yet been announced for the film, following the revolving door of directors who boarded and left the project. It's seen many delays too, and will likely have to push back its current scheduled release date of June 7, 2019 if it starts production next year.