'Rocketman' First Look: See Taron Egerton As Elton John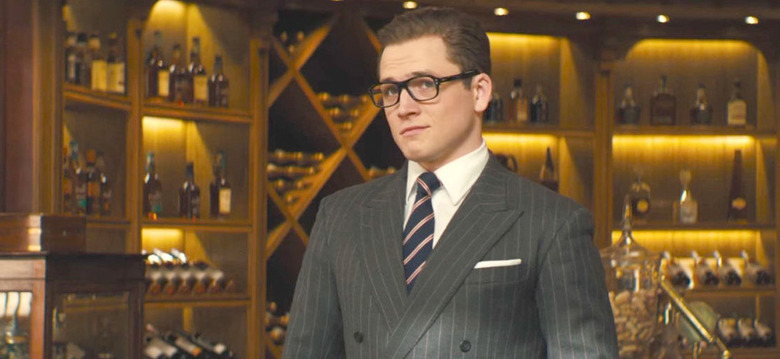 After having acted alongside the real Elton John in Kingsman: The Golden Circle, Taron Egerton takes on the role of the legendary musician in Rocketman. Described as a "musical fantasy" rather than a traditional biopic, Rocketman will tell the "uncensored human story of Sir Elton John's breakthrough years." In the Rocketman first look below, you can see an official image of Egerton in character.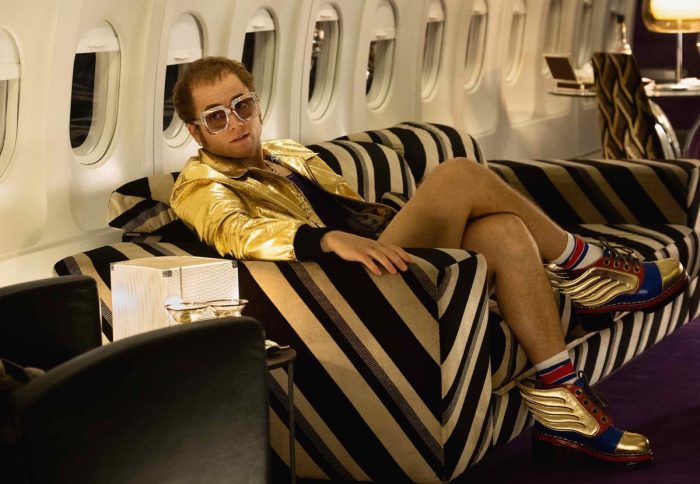 Yep, that looks like Taron Egerton as Elton John alright. He's got the glasses, he's got the shoes, he's got the haircut. He's got it all. I still don't know if Egerton can recreate Sir Elton's personality in action, but we'll find out soon – the first Rocketman trailer drops on Monday, October 1, 2018, so be on the look out.  Dexter Fletcher is at the helm of the movie, which is taking great pains to avoid the "biopic" classification. In a recent interview, Egerton insisted the film is more like a "fantasy musical":
"We are making a movie called Rocketman about Elton John's formative years. Everyone thinks it's a bio-pic. It isn't. It's a fantasy musical so it's actually his songs used to express important beats in his life at emotional moments. He's not the only character that sings. It's going to be fun."
And back in 2011, producer Steve Hamilton Shaw played up how untraditional the Elton John biopic would be:
"It will be as unique as Elton's life, told in a non-linear and hyper-visual manner that will transport people through the many intense experiences, some wonderful, some not, that helped define Elton as an artist, musician and man."
And director Fletcher added:
"It's not what I am trying to do, it's what I am going to do. I think Taron summed it up well. It's a musical fantasy, not a biopic...We have Elton's songs and Elton's life story, or a part of it. And it is a fantasy version of real life. It is a true fantasy. So I am looking to create something that will entertain and inform and amaze and do many, many things. It is just literally at the beginning now."
In short: don't you dare call this a biopic, folks. In addition to Egerton, Rocketman features Jamie Bell as Bernie Taupin, who co-wrote 30 albums with John, including the majority of the lyrics for John's songs. Other cast members include Richard Madden, Gemma Jones and Bryce Dallas Howard.
Rocketman opens in theaters May 31, 2019.