NewTV: Jeffrey Katzenberg Launching Streaming Service With 10-Minute Episodes, Featuring Sam Raimi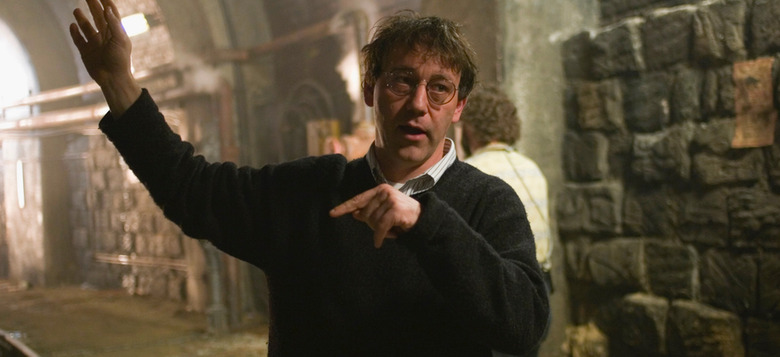 Would you pay money to watch original series with episodes running 10 minutes each, sometimes less? Jeffrey Katzenberg and Meg Whitman sure hope so, as they're about to launch NewTV. The streaming-video project will feature short-form entertainment for $5 or $8 dollars a month, depending on whether or not you want to put up with ads. And now, NewTV has tapped director Sam Raimi to develop on of their series – 50 States of Fear.
Variety reports that NewTV, the short-form streaming service created by Jeffrey Katzenberg, will likely launch in  2019 or "the start of 2020." NewTV will "distribute a premium lineup of original, short-form series comprising episodes of 10 minutes each, sometimes less." As for subscription costs, users can pay $5 for an experience with ads, or $8 for ad-free viewing. "There are multiple 'in between' moments over the course of your day," Katzenberg said, explaining why he's embracing the idea of short-form content.
And what kind of content can you expect to see? Sam Raimi is developing one of NewTV's first shows, 50 States of Fear. There is absolutely zero information as to what the show will be about, but given the title, and Raimi's background, it's likely some sort of horror series, possibly an anthology.
It's possible that this could be an adaptation of New York Times bestselling author E.G. Foley's book series of the same name. Described as being in "the great American tradition of the spooky campfire tale," 50 States of Fear is "a frightful-but-funny paranormal series for kids, set in all 50 States!"
"From Civil War ghosts in Alabama to weird Wyoming cowboy legends, there's always something to scream about in Ahhhh!-merica. Hooray for the Red, White, and BOO!"
Again, it's unclear if the series is an adaptation of those books or an original concept.
Backers of NewTV include "Disney, 21st Century Fox, NBCUniversal, Sony Pictures Entertainment, Viacom, Lionsgate, MGM, ITV and Entertainment One," which suggests we could see short-form entertainment from all of these studios appearing on the service.
The question is: does anyone want this? I suppose there's definitely a market for this, or else Katzenberg and company wouldn't be sinking money into it. I just find it a bit hard to get overly excited about 10 minute (or less) entertainment. Then again, there are excellent short movies with that runtime. Pixar, in particular, has the market cornered when it comes to their own short films that pop up before their features. Then there are a wealth of short horror films, many of which get later adapted into full-length titles – Light's Out, The Babadook, and so on.
I suppose it's the payment that's giving me pause. I can imagine watching a 10-minute movie or TV show for free, on YouTube, perhaps. But the act of paying money for it just seems strange. Of course, it's easy to say that here, and now, when I haven't seen a single thing, NewTV has to offer. But who knows – the service could end up hosting a wealth of promising titles, and I just might find myself signing up. For now, I remain skeptical.