'Halloween' TV Series Could Still Happen, Says Producer Malek Akkad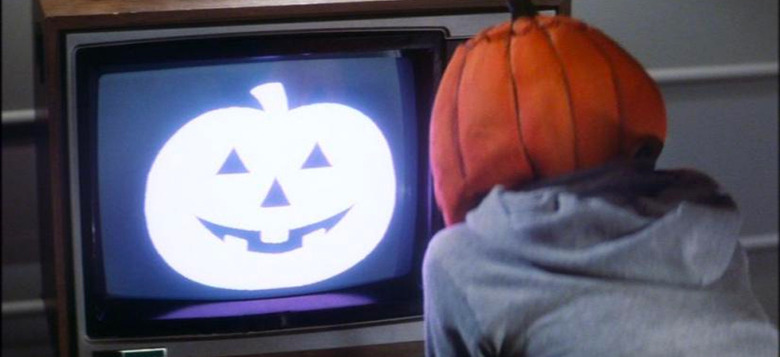 The new Halloween movie has everyone excited for the further murderous adventures of Michael Myers. If the 2018 film doesn't satisfy your Halloween-cravings, more Myers might be in store: on the small screen. Halloween producer Malek Akkad says he's keen to get a Halloween TV series off the ground, saying "it's something we're looking at very closely." More on the potential Halloween TV series below. 
Two years ago, Fangoria reported that Halloween franchise producer Akkad's Trancas International Films was considering developing a Halloween TV show that would be a "'limited series event,' with the option being restricted to a 3-to-5 season commitment akin to Guillermo del Toro's TV adaptation of The Strain." Nothing came of this news, but now, with the new Halloween ready to hit theaters, Akkad is talking TV again. Speaking with Bloody Disgusting, the producer said: "You know, it's something that we've had for a long time and I definitely want to see it done." Akkad added:
"When we started doing it... this was in development about a decade ago. At the time, I think the thought was we don't want to cannibalize the theatrical. Let's keep it as a theatrical event movie. If that starts flowing down, we would address TV. Nowadays, we all know, TV is pulling out ahead of theatrical in a way that surprised everybody, certainly me."
Akkad didn't provide any real details about the potential show, but he did stress that if it happens, it will involve the character of Michael Myers in some capacity. "It wouldn't look anything like your traditional Halloween movie, but [Michael Myers is] in there as are a lot of other characters but used in different and interesting ways," the producer said.
Akkad summed things up by saying: "I wish I could talk more about it, but it's something we're looking at very closely." Beyond that, the producer is still mainly focused on the current movie, which isn't out for a few more weeks: "Before we start talking about anything else, it's all about the movie."
I love the Halloween franchise, and the new film makes for a great revival of the series as a whole. I'm certainly not against a Halloween TV series, although I have no idea how that would even play out. Then again, I was skeptical of a Hannibal TV series, and that ended up being one of my favorite television shows of all time. Horror TV shows continue to thrive – American Horror Story is still going strong, while Channel Zero has a cult following of its own. AMC's The Terror was a fantastic horror show, and the upcoming Netflix series The Haunting of Hill House takes the genre to new highs. It would be great if a Halloween show can follow suit.
Halloween opens October 19, 2018.