The Streamer's Guide To The 2018 New York Film Festival: What Non-Festgoers Can Watch At Home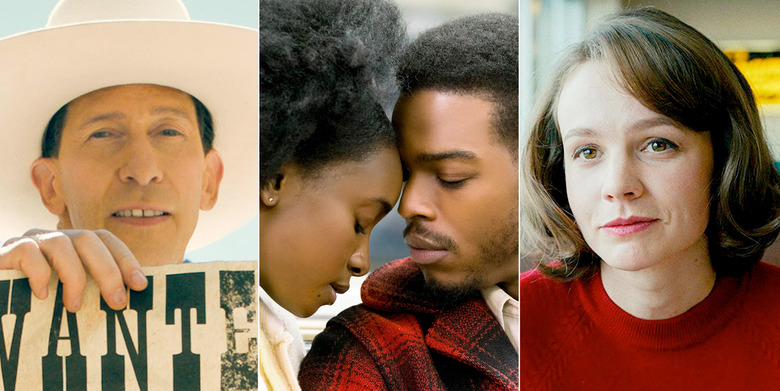 Most of the big movies of the fall have now premiered (although a few obvious exceptions remain to be unveiled) after their bows at Venice, Telluride and Toronto. Now it's time for smaller, regional festivals to help further sort the wheat from the chaff. The New York Film Festival (NYFF), which kicks off this week, provides a perfect bridge to this next stage of the season. The festival features no world premieres, just a tightly curated slate of what the Film Society of Lincoln Center's programmers determine are among the year's best.
/Film will be in attendance at the New York Film Festival catching up with some of 2018's best festival bows. But for those who can't make it up to the Big Apple, you can craft a miniature festival in your own living room based around the NYFF lineup. Here are 10 films you can stream to get you hyped up for some of the eventual release of the festival's selections. (All streaming availability is accurate as of publication and subject to change.)
The Favourite (Opening Night)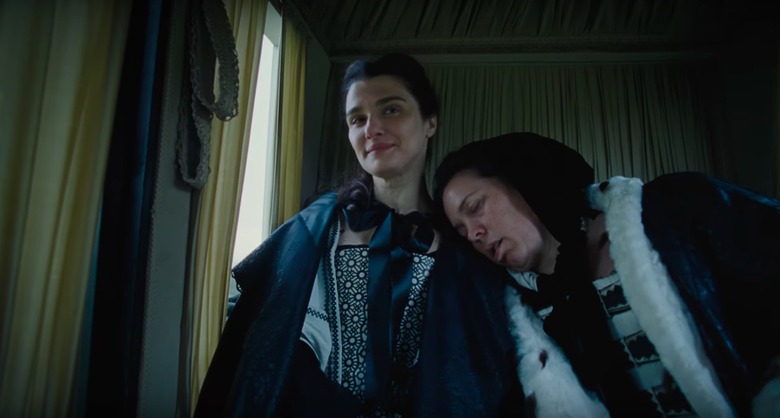 A pioneer of the so-called "Greek Weird Wave," director Yorgos Lanthimos has recently turned his talents to depicting the absurdities of the English-speaking world. His latest project appears to be his most Anglo to date – The Favourite, a send-up of British royal manners with a venomous bite. He's got one heck of a cast to play a trio of rivals in the court of Queen Anne: Emma Stone, Rachel Weisz and Olivia Colman, all of whom generated serious buzz at the film's Venice and Telluride premieres. The question now isn't whether they are deserving of their awards chatter but in what category Fox Searchlight will position them to best capitalize on it.
Can't make it to NYFF? Watch this at home: Since you've probably seen Lanthimos' English-language breakout The Lobster, dip into his truly surreal Greek output. While Dogtooth earned an Osacr nomination, Alps is a personal favorite of mine. Lanthimos' absurd look at how people outsource grief and emotional labor in dark times is social commentary well ahead of its time. (available for free to subscribers of Amazon Prime and Fandor)
At Eternity's Gate (Closing Night)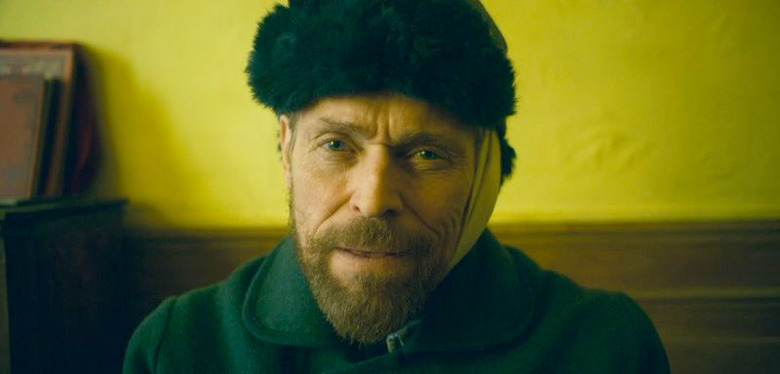 A year after stealing our hearts in The Florida Project, Willem Dafoe is back to break our hearts as Vincent van Gogh in At Eternity's Gate. The legendary actor tackles the final days of the iconic painter in the latest film by Julian Schnabel, a fixture of the visual art world. Though perhaps better known for his work in the gallery art space, Schnabel has made his mark with just his handful of films. Seeing one painter make a movie about another painter ought to be interesting, at the very least.
Can't make it to NYFF? Watch this at home: Schanbel's first film Basquiat, about the eponymous postmodern artist, might be a more apt comparison for At Eternity's Gate. But I can't resist the opportunity to recommend The Diving Bell and the Butterfly, Schnabel's buoyantly humanistic tribute to our ability to overcome adversity. His answer to the challenge of depicting the inner world of a man who can only communicate through blinking one eye ought to inspire filmmakers everywhere. (available to rent on Amazon and iTunes)
High Life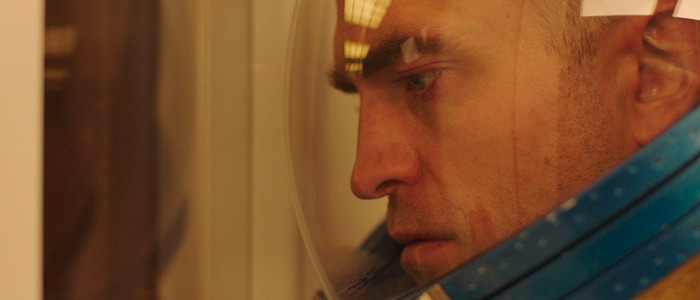 TIFF went crazy for Claire Denis' High Life (/Film's Chris Evangelista called it a "strange, surreal, often indecipherable trip"), so it makes sense that A24 picked it up out of the festival. The movie feels like something the distribution company concocted in a lab – one part high concept genre flick, another part matinee idol turned indie icon (Robert Pattinson), all brought together by a stalwart but underappreciated director (Claire Denis). And it has something called the "F***box," apparently.
Can't make it to NYFF? Watch this at home: Any chance to familiarize people with the work of director Claire Denis is a welcome opportunity. Hopefully by the time A24 gets High Life into theaters, more of her work will be available to stream. For now, start with her gripping thriller about the consequences of colonialism, White Material. (available for free to subscribers of Filmstruck)
If Beale Street Could Talk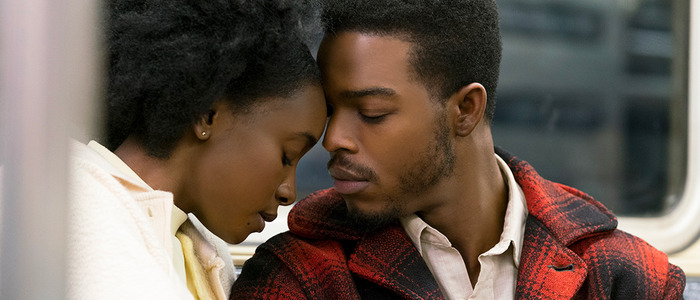 Moonlight was no fluke. Barry Jenkins has struck gold again if the TIFF hype around his follow-up If Beale Street Could Talk is to be believed. (/Film's Chris Evangelista wrote it was "gorgeous and emotionally stirring – the type of movie that only comes along every so often.") The film makes its U.S. premiere with a first for the New York Film Festival – a screening at the historic Apollo Theater in Harlem, the neighborhood in which the story takes place. As if Jenkins adapting a James Baldwin novel wasn't already reason enough for excitement.Can't make it to NYFF? Watch this at home: While Moonlight provides a great taste of Barry Jenkins' aesthetic choices, his debut feature Medicine for Melancholy really shows off his knack for showing two people simply existing and probing the boundaries of their love. It's a far simpler film than his Best Picture-winning masterwork, sure, but the charm is undeniable. (available to rent on Amazon and iTunes) 
The Ballad of Buster Scruggs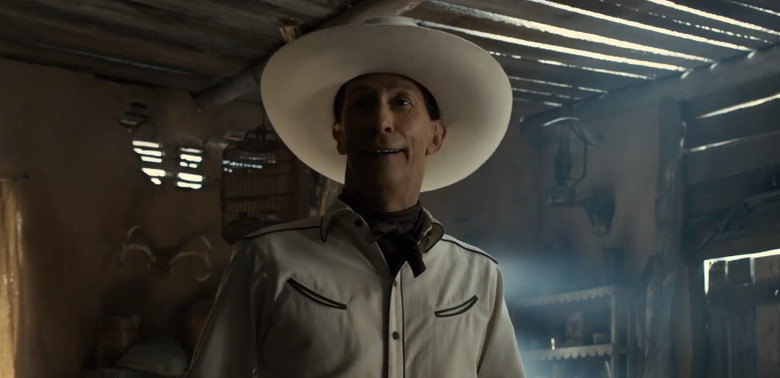 "We are streaming motherf***ers!," wrote the Coen Brothers last summer when Netflix announced their latest project. The Ballad of Buster Scruggs, the latest work from the inimitable duo, takes them back to the Wild West just eight years after their adaptation of True Grit. Their chosen format, the anthology film, gives them a chance to collaborate with such actors as Liam Neeson, Brendan Gleeson, James Franco, Zoe Kazan and Tom Waits.
Can't make it to NYFF? Watch this at home: Rather than indulging the incessant ranking and re-ranking of Joel and Ethan Coen's filmography, something that occurs every time they release a new movie, I'll go a different route with my recommendation here. The Coens' chosen format, the anthology film, is ripe for rebirth in the streaming era. Think about it – you can binge watch connected short films! In this regard, Damian Szifron's Wild Tales provides a tremendous amount of satisfaction. Various thematically linked stories depicting incidents where the savage inner nature of humans emerges provides a satisfying climax every 20 minutes or so! (available to rent on Amazon and iTunes)
Her Smell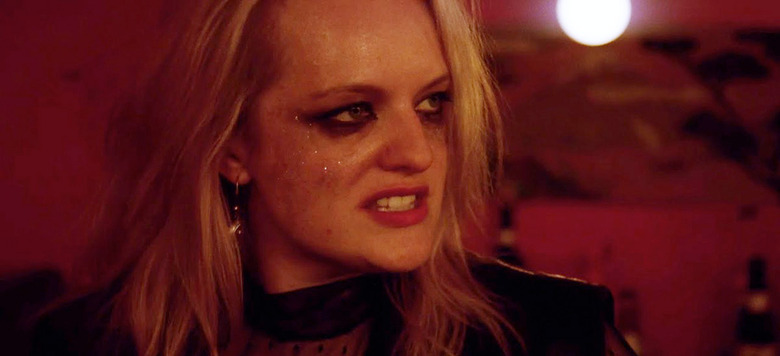 The past decade of American independent cinema has produced many great new artists, though few of them can match writer/director Alex Ross Perry in sheer volume of work. Her Smell marks his sixth movie in nine years, a stunning output for any artist in the field. Perry always manages to tread the thinnest of lines with the characters in his films, writing them as prickly and unpleasant without ever making them so repellant as to be unwatchable. Her Smell continues to test his ability to maintain that balance as Elisabeth Moss' rocker Becky Something charts a self-destructive course through the '90s punk scene.
Can't make it to NYFF? Watch this at home: Of Alex Ross Perry's films, the one I've found sticks with me the most is The Color Wheel, a caustic road trip tale of a brother helping his sister move. The sibling sniping is hilariously real, and all the zingers eventually push the film towards a dark, unexpected conclusion. (available to stream for free on Amazon Prime)
Wildlife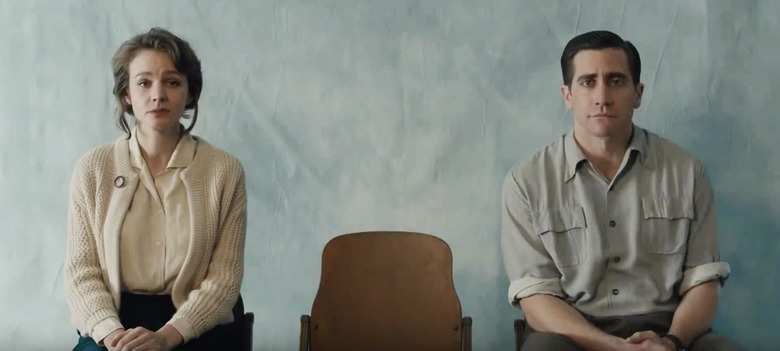 He's worked with Paul Thomas Anderson, Ang Lee, Kelly Reichardt, Rian Johnson, Denis Villeneuve and Steve McQueen. Now it's time to see how much Paul Dano has retained from their collaborations as he makes his directorial debut with Wildlife, an adaptation of the novel by the same name. Calling the film a "labor of love" seems a little corny since Dano co-wrote the screenplay with his partner, Zoe Kazan, but all signs point to this being a first feature that expresses many years of pent-up feelings and ideas. He couldn't have picked two better actors to help him realize his vision of crumbling post-war happiness than Carey Mulligan and Jake Gyllenhaal, either!
Can't make it to NYFF? Watch this at home: Since Dano hasn't directed anything else – not even a short film according to IMDb – it's helpful to look to his influences. He recently hosted an evening screening series called "Domestic Disturbances" where he talked about movies that influenced Wildlife. The first, Ang Lee's The Ice Storm, is a real knockout of a domestic drama. Suburban ennui has rarely been so compelling or tragic as it is here. And, as an added bonus, it gives us peak young Tobey Maguire, Christina Ricci and Elijah Wood. (available to rent on Amazon and iTunes)
Ash Is Purest White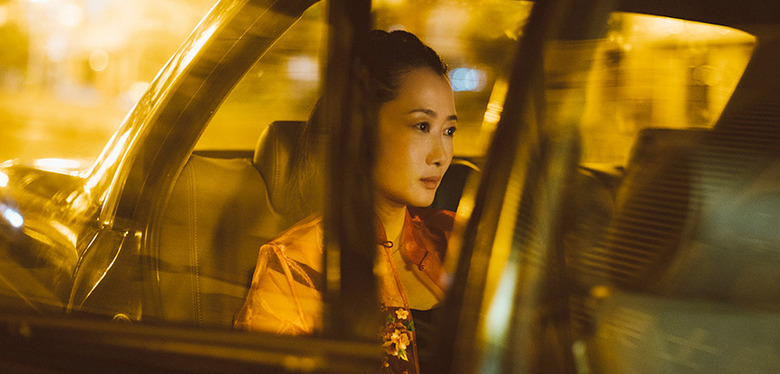 Director Jia Zhangke's movies are an invaluable projection of a changing China to the world, and his latest work shows no signs of a slowdown. His body of work is rich and varied, painting a picture of his country without ever lecturing us about it. Jia's latest film, Ash Is Purest White, is a gangster melodrama that won raves out of Cannes and makes its U.S. bow at NYFF.
Can't make it to NYFF? Watch this at home: It's hard to go wrong with any of Jia's films, but a personal favorite of mine has always been A Touch of Sin. This four-part omnibus shows how simmering rage and resentment boils over into outright violence in China. These isolated incidents, told in short story-like segments, illustrate just how tenuous a thread so much of the country hangs on by. (available for free through Hoopla and Kanopy)
Shoplifters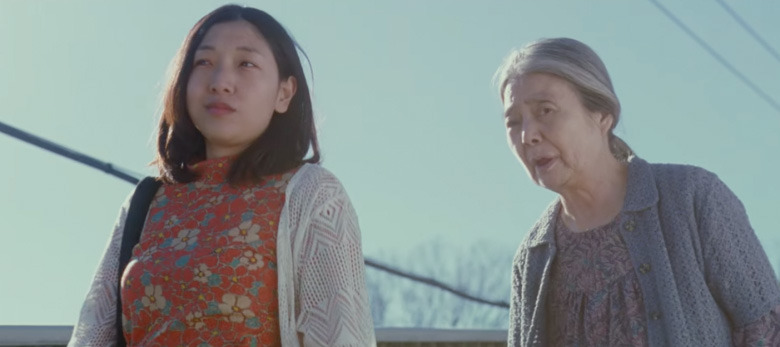 There's simply nothing like the warm, gentle touch of a Hirokazu Kore-eda film. The Japanese director who routinely draws comparison to Yasujiro Ozu has been a perennial Cannes Film Festival bridesmaid but finally won the coveted Palme d'Or for his latest work, Shoplifters. After winning over audiences in Telluride and Toronto, too, the film will continue its triumphant run through the fall festival circuit before it opens stateside – and competes for the Best Foreign Language Film Oscar.
Can't make it to NYFF? Watch this at home: Since there's been rumors of a Hollywood remake, hurry up and see Kore-eda's Like Father, Like Son before a studio waters it down. This sensitive, moving look at the age-old question of nature vs. nurture puts an indelibly human touch on the debate. I still think about this film a good five years after seeing it for the first time. (available to rent on Amazon and iTunes)
Happy as Lazzaro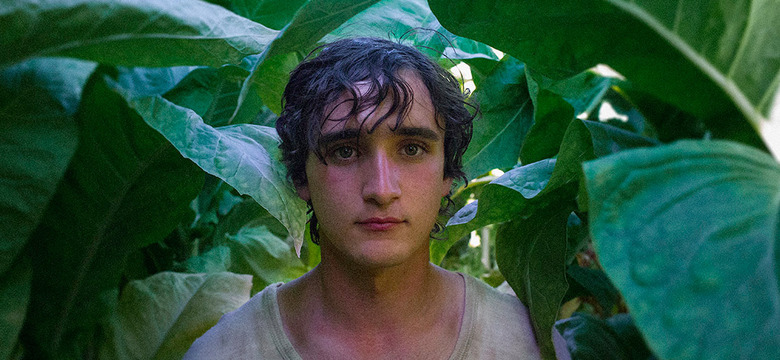 It takes a special filmmaker to have every single movie of theirs accepted by the New York Film Festival, so for that reason alone, you should be paying attention to Alice Rohrwacher. She's a fascinating filmmaker working with non-professional actors in the Italian countryside, and her films illuminate often underrepresented human experiences with real compassion. Not that you should need the validation of a man to recognize Rohrwacher, but Martin Scorsese did just come on board Happy as Lazzaro as an executive producer. If he's lending his name to something, you know it's got to be special. This story of class struggle on an Italian tobacco farm won raves out of Cannes, and Rohrwacher took home the Best Screenplay prize as well.
Can't make it to NYFF? Watch this at home: The first film I ever saw at the New York Film Festival was Rohrwacher's last film, The Wonders, so it forever holds a special place in my heart. But my affection for it goes beyond mere nostalgia; it's a truly fantastic film in its own right. Rohrwacher has a unique spin on the coming-of-age story as her protagonist, the young Gelsomina, is not only trying to span the divide between childhood and adulthood. She's also trying to bridge an older, more rural Italy with the emerging consumerist culture. Her quest to save the family bee farm through a reality TV show makes for a drama with real resonance, both personal and political. (available to stream for free on Netflix)