'Creed II' Trailer: Michael B. Jordan Is Ready For A Rematch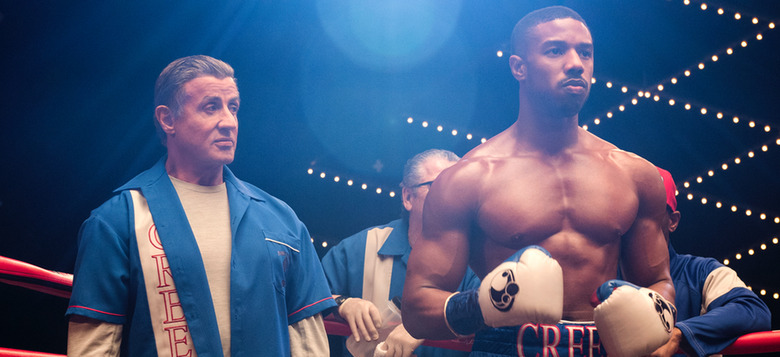 Get ready to step back into the ring with the new Creed II trailer. Michael B. Jordan returns as Adonis Creed, who must now prepare for a fight against the son of the man who killed his father. It's not going to be easy, and not even Rocky (Sylvester Stallone) thinks this is a good idea. Watch the Creed II trailer below.
Creed II Trailer
I'll admit I was a little nervous about a Creed sequel. The first film worked so well, and the last thing it needed was to launch a franchise like the Rocky series – one that diminishes more and more with each film. Then there was the fact that original director Ryan Coogler wasn't returning. All of this gave me pause. But the footage revealed for the film so far has been fantastic, and I'm now all-in on the follow-up. I'm also happy to hear the sequel isn't going to be a simple tale of revenge. While the idea of Adonis fighting Victor Drago, the son of Ivan Drago, has the potential to be somewhat predictable and even a little cheesy, Michael B. Jordan addressed the plotline recently, and offered some insight:
"The two guys are similar in a lot of ways... Adonis feels, naturally, a certain animosity towards Viktor and Ivan, and then there are other themes in there: the maturity of growth, the importance of family, of legacy, is what makes Creed so special. It's not just about revenge. It's about a lot of things... If we get that lesson across, then I think we've made a pretty special movie."
In addition to Jordan and Stallone, Tessa Thompson, Phylicia Rashad, Wood Harris, and Andre Ward all return from the first film. New cast members include Florian Munteanu as Victor Drago, and Dolph Lundgren reprising his role as Ivan Drago. Steven Caple Jr. directs the film. " "It's an honor to be a part of the franchise and work with such a thoughtful team," Caple Jr. said. "I got involved because I've always been a Rocky fan and I enjoy stories with heart and substance. But when Ryan put his touch on Creed I felt another level of connection to the franchise. It started to feel personal for many different reasons. This next Creed is a tale beyond the boxing ring and dives deeps into family, legacy, and fears."
Creed II opens on November 21, 2018.
Life has become a balancing act for Adonis Creed. Between personal obligations and training for his next big fight, he is up against the challenge of his life. Facing an opponent with ties to his family's past only intensifies his impending battle in the ring. Rocky Balboa is there by his side through it all and, together, Rocky and Adonis will confront their shared legacy, question what's worth fighting for, and discover that nothing's more important than family. Creed II is about going back to basics to rediscover what made you a champion in the first place, and remembering that, no matter where you go, you can't escape your history.