'Better Call Saul' Review: 'Coushatta' Takes Jimmy And Kim's Partnership To The Next Level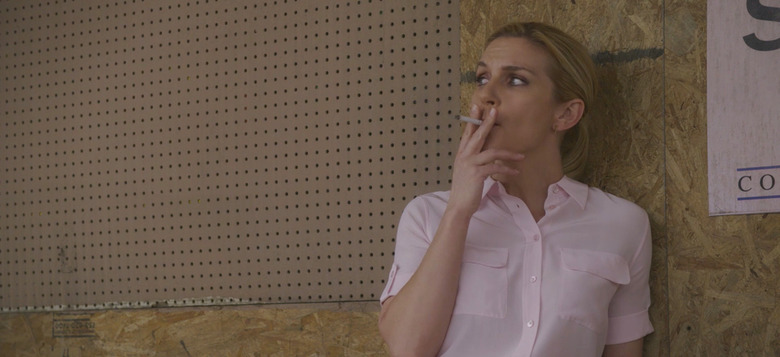 Nacho
After a brief absence, Nacho has returned. Enough time has gone by to heal his wounds (eight months, to be exact), and the conflicted drug dealer finds himself in a surprising situation. With Hector still in the hospital, Nacho has essentially become the new Hector. In one scene, Nacho finds himself violently beating a man short with payments – something Hector would've ordered had he been present.As the man running the Salamanca operation, Nacho is now set-up in a huge, fancy house, where he comes home to two female junkies lounging around, waiting for him to toss them a fix. This is the first we've ever seen of a "home life" for Nacho, and it's suitably depressing. Nacho has fallen further down the rabbit hole – gone from on the verge of getting out, to getting in even deeper.That's bad enough. But then, things get further complicated when a new Salamanca family member – the suspiciously cheerful Eduardo – arrives and sets up shop, essentially usurping Nacho's authority. Eduardo is up to something – no one is that chipper on this show – and Nacho is understandably suspicious.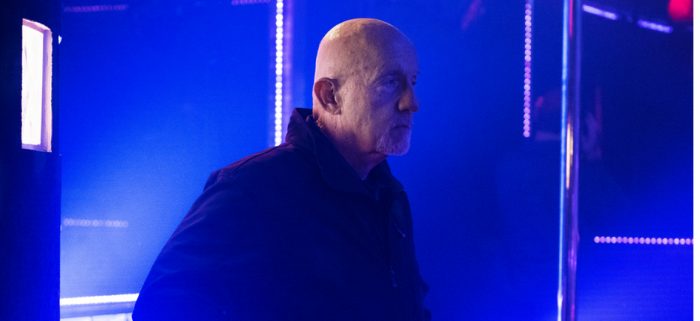 Mike
Mike pals around with Werner again this week, but their previously friendly relationship is doused with cold water. The perpetually frowning Mr. Ehrmantraut has taken Werner and the German engineers out for a little R&R at a local strip joint, but Werner has no interest in pleasures of the flesh – he's fully committed to his wife back home.So Mike takes Werner out for a drink, where they two bond by talking about their fathers. It's a wonderfully low-key moment, and gives Jonathan Banks a chance to convey a wealth of emotions with only a few growls. Mike eventually gets called away to handle a disturbance at the strip club involving his nemesis, Kai. He leaves Werner behind at the bar and comes to regret it.Ever friendly and loaded up on Hefeweizen, Werner proceeds to sketch out a blueprint for the super secret meth lab he's in charge of building and show it to a few bar patrons. Later, Mike confronts the sobered-up German about this, making it abundantly clear that Gus Fring is not the type of man who likes loose ends. Mike's harsh words flip a lightbulb on in Werner's mind, and he finally realizes the type of men he's working for. Poor Werner – he just wants a friend.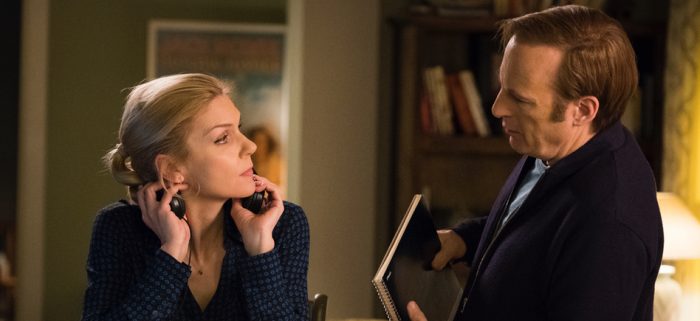 Jimmy and Kim
The true joy in "Coushatta" comes from the Jimmy and Kim plotline. It unfolds with invigorating confidence, taking us on a journey with as satisfying a conclusion as this show's ever had.We finally see the plan Kim cooked up to save Huell: she sends Jimmy off on a bus trip to Louisiana. Over the course of the journey, Jimmy (and several bus passengers) scribble letters and postcards, which Jimmy eventually mails out.The letters end up back at Judge Munsinger's office, and he's none too pleased. Each letter purports to be from a resident of Huell's small hometown, and each claims that Huell is a hero and doesn't deserve to be prosecuted.ADA Suzanne Ericsen is understandably perplexed at all this, just as she is over Kim's decision to bring in an entire legal team to represent Huell. The ADA takes the letters singing Huell's praises back to her office and begins pouring over them. Several contain phone numbers, which she proceeds to call.Here's where the second part of the plan comes in. Every number actually goes to one of Jimmy's burner phones, and he and his college film crew proceed to answer calls and pose as supporters of Huell. Jimmy himself pretends to be a pastor, and spins a story about Huell saving the local church from a fire. Before the call ends, he promises to send charter buses carrying his entire congregation to Huell's trial to show support.It's the last straw. The ADA finally goes for Kim's deal, and Huell won't see jail time.As this is all unfolding, Kim is noticeably distant from Jimmy, giving him the cold shoulder. It gets to the point where Jimmy thinks it's already too late for an apology, and that his days with Kim are numbered. And then comes a shocker: after Kim gets the good news from the ADA, she proceeds to take Jimmy into a stairwell and plant a big passionate kiss right on his lips. The ice has thawed, and Kim and Jimmy go to bed together.The art of the scam has awakened something in Kim. This isn't the first con she's pulled with Jimmy, of course, but it's the first they've done together in a while. It shows how far Kim has come – or perhaps how low she's sunk. Back in the season 2 episode "Cobbler", she was appalled that Jimmy fabricated evidence in the form of a staged video. Now, she's all-in on a similar sort of fabrication. In fact, taking part in this scam has given her a new lease on life.This results in the most incredible moment of the episode, with Rhea Seehorn once again delivering a knockout performance. Kim tracks down Jimmy (who is looking at an incredibly shitty office), and the two share a smoke – with a nice call-back to the very first episode, with Jimmy yanking the cigarette from between Kim's lips. During all this, Kim seems cold and distant again, and Jimmy proceeds to babble on about how sorry he is for getting her mixed up in his crazy scheme, and how foolish it was to risk her career for him. He swears up and down that nothing like this will ever happen again.  To which Kim replies: "Let's do it again."It's a stunning moment, and Seehorn's calm, measured delivery, coupled with the silence that follows, is thrilling and worrying. The cautious days of Kim Wexler are apparently at an end. What could go wrong?