'Kingsman 3' Is Set For Next Year With Matthew Vaughn Returning To Write And Direct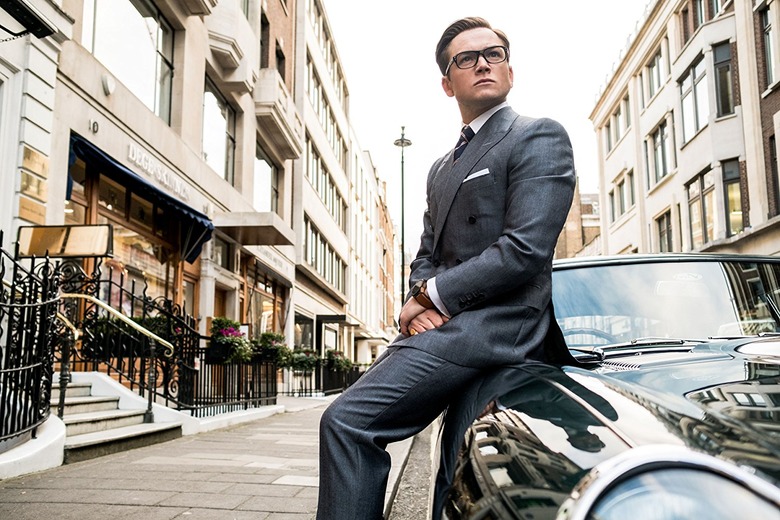 Kingsman 3 will "maketh" its way to the big screen in November of next year. Director Matthew Vaughn and co-writer Jane Goldman are on board to return for the third Kingsman film, which will close out the comic book adaptation trilogy that first began in 2014.
20th Century Fox has set the Kingsman 3 release date for November 8, 2019, according to Deadline. The Exhibitor Relations Twitter first broke the news of the third Kingsman film's release, which comes two years after Kingsman: The Golden Circle.
The third Kingsman film, currently going by the title Kingsman 3, will reportedly be the "capper" for the series, bringing Vaughn's trilogy of super-spy films to a close. Since the first film, Kingsman: The Secret Service, was released in 2014, Vaughn has said that he has a plan in place for multiple films along with several spin-offs, including a film called Kingsman: The Great Game following the British spy organization in the '90s, and a TV series. But in an interview with Empire earlier this year, Vaughn said Kingsman 3 will act as "the conclusion of the Harry Hart-Eggsy relationship."
Based on the comics by Mark Millar, who is currently developing a comic book brand exclusively for Netflix, Kingsman: The Secret Service follows the street-smart British delinquent Eggsy (Taron Egerton, in his breakout role), who is handpicked by agent Harry Hart (Colin Firth) to join a secret cabal of super spies who abide by a code of "manners" and uber-violence. The second film Kingsman: The Golden Circle took us across the seas to the sister organization in America, following the death of the majority of the British Kingsman group. That leaves plenty of possibilities for the story of the third Kingsman.
I was a fan of the over-the-top take of the spy story in Kingsman: The Secret Service, but its sequel was a huge letdown, squandering the talents of its charming stars with a nonsensical plot and a truly offensive message. It doubled down on the slick ultraviolence of the first film in the most artificial way possible, giving us the gratuitous without gratification. I only hope that Kingsman 3 will be better.
Kingsman 3 opens in theaters on November 8, 2019.