'Halloween' Trailer Takes A True Crime Documentary Approach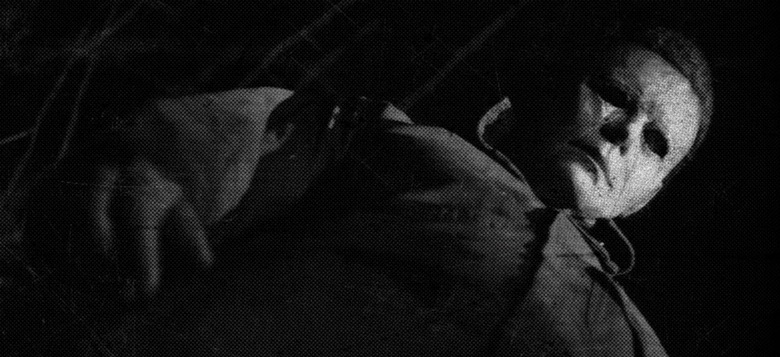 A cool new Halloween trailer repurposes John Carpenter's classic and David Gordon Green's sequel/reboot as a true crime documentary. This looks like the type of thing you fall asleep watching on the Investigation Discovery channel, and I'm here for it. It also serves as a nice refresher on the story that started the franchise. Watch the Halloween trailer below.
Halloween Trailer 
The Halloween hype is already through the roof. The film debuted this month at TIFF, and just played Fantastic Fest as well, and the reactions have been overwhelmingly positive. In my review out of TIFF, I called it "a love-letter to horror fans – a brutal, scary and sometimes funny sequel that gives the long-running franchise the respect and adoration it deserves."
If all this enthusiasm isn't enough for you, and you still want more, then take a gander at this fun new trailer. The footage kicks-off by covering the events of John Carpenter's original as if they're appearing on a true crime documentary or a very old news report. There are crime scene photos, mug shots, newspaper clippings, and more. It's great. From there, this turns into a more traditional trailer for the new film. There's no new footage – if you've seen the other trailers, you've seen what's on display here – but the editing is fast and energetic, selling how intense the film itself is.
Jamie Lee Curtis returns as Laurie Strode, the lone survivor of Michael Myers' 1978 Halloween massacre. Laurie has spent the last 40 years waiting, and preparing, for Michael to return. Her commitment to survival has cost her – alienating her daughter (Judy Greer) and turning her into a bit of a pariah. Only Laurie's granddaughter (Andi Matichak) seems sympathetic. Of course, Laurie ends up being right after all when Michael breaks free again and heads back to Haddonfield on Halloween night.
David Gordon Green directs, with a script by Jeff Fradley, Danny McBride and Green. Best of all: original Halloween director and composer John Carpenter returns to create the new film's musical score (along with son Cody Carpenter and Daniel Davies).
Halloween opens October 19, 2018.
It's been 40 years since Laurie Strode survived a vicious attack from crazed killer Michael Myers on Halloween night. Locked up in an institution, Myers manages to escape when his bus transfer goes horribly wrong. Laurie now faces a terrifying showdown when the masked madman returns to Haddonfield, Ill. — but this time, she's ready for him