Marvel's 'The Eternals' Will Be Helmed By 'The Rider' Director Chloe Zhao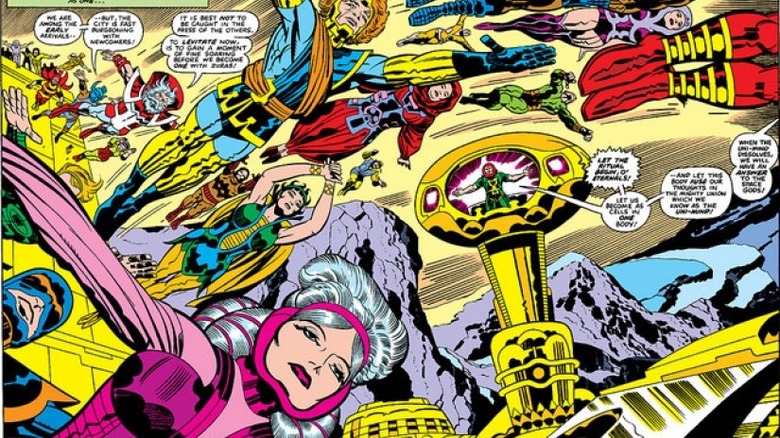 Chloe Zhao has been tapped to direct Marvel's The Eternals.
Zhao, the director of the acclaimed indie Western film The Rider, was initially on the short list to direct Marvel's Black Widow movie, which ultimately went to Cate Shortland. Now as The Eternals director, Zhao will be helming Marvel's next potential franchise that could help shepherd the Marvel Cinematic Universe into the cosmic realm.
Five months after Marvel confirmed the development of a film centered on the title created by Marvel Comics legend Jack Kirby, the studio has tapped Chloe Zhao as The Eternals director, according to The Hollywood Reporter.
Zhao will be helming the film penned by Matthew and Ryan Firpo, whose spec script for the post-war drama Ruin topped the 2017 Black List.
The team will be tackling a story about a race of super-powered beings known as The Eternals, who alongside with their monstrous enemies The Deviants, were created by cosmic beings known as Celestials. We've already met some Celestials in the MCU, but The Eternals has the difficult task of introducing a race of genetically-enhanced, basically immortal aliens — possessing all sorts of powers from superhuman strength, flight, teleportation, shooting blasts of heat and energy from their hands, and mind control — and making them compelling characters.
Created by Kirby in 1976, The Eternals are characters inspired by Erich von Däniken's Chariots of the Gods, which explored ancient gods as aliens. Their comic book arcs ranged from trippy to downright weird, which makes it hard to imagine them smoothly transitioning to the big screen. Just look what happened to ABC's The Inhumans, which failed spectacularly at bringing complex cosmic characters to life.
But in Zhao's hands, it could work. THR reports that the mythology-dense story that be partially pared down by the Firpos into a love story between "Ikaris, a man fueled by cosmic energy, and Sersi, who relishes moving amongst humans." And Zhao is more than just an untested filmmaker who Marvel plucked from obscurity. The Chinese-born director's 2017 Western drama The Rider won acclaim when it premiered at the 2017 Cannes Film Festival, where it won the Art Cinema Award. Critics raved about the tender drama, though it received little awards love apart from several nods at the Independent Spirit Awards. Here is the trailer for Zhao's acclaimed 2017 film:
It's likely that Zhao will follow the footsteps of other relatively unknown directors tapped by Marvel, like Spider-Man: Homecoming Jon Watts who helmed the Sundance favorite Cop Car, and deliver a fantastic adaptation of The Eternals.