'Diablo' Series In The Works At Netflix From 'Hellboy' Reboot Writer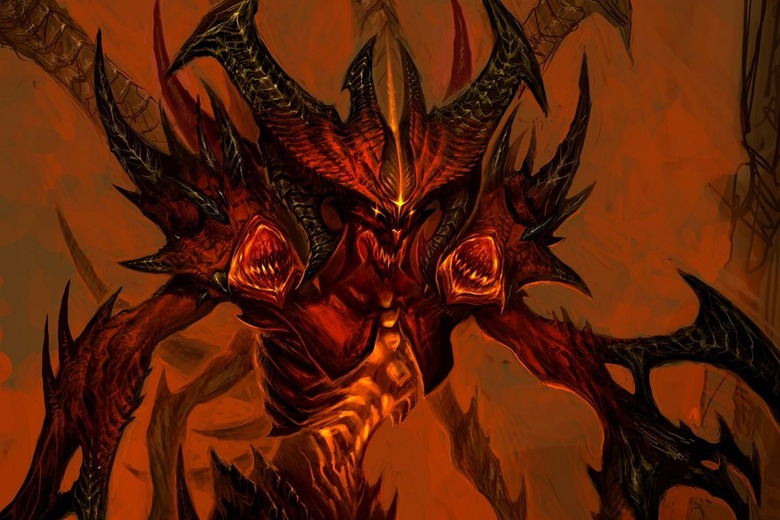 Hollywood may have a spotty record with video game movies, but that doesn't mean it won't stop trying. The next video game franchise to get the screen treatment is Diablo, the popular role-playing dungeon crawler video game series from Blizzard. But you won't see this hack-and-slash video game on the big screen — it's being developed as a Netflix animated series.
Netflix is reportedly developing an animated Diablo series according to Andrew Cosby, the writer of the upcoming Hellboy reboot, Hellboy: Rise of the Blood Queen. Cosby announced that he was in the running to pen the animated series, which has been rumored to be in development for some time.
In a tweet that was captured by 
 before it was removed, Cosby wrote:
"I guess I can confirm I am indeed in final talks to write and showrun the new DIABLO animated series for Activision and Netflix. It's very exciting and I hope to the High Heavens it all works out."
But again, this tweet was soon deleted after Cosby published it, so nothing is yet confirmed. Rumors started floating around back in August that Cosby was attached to the project, with Cosby himself fanning the flames — stating a few weeks ago that if he were writing a Diablo series, "it would DEFINITELY be Rated R."
The R-rating may be one of the few important factors for fans fans of the video game series, as Diablo doesn't have much in the way of a plot. First launched in 1996, Diablo is a mixture of a hack-and-slash button-mashing game and a traditional RPG that allows you to play as a lonely medieval hero on a quest to rid the world of Diablo, the Lord of Terror. But that's basically it for plot. Still, it hasn't prevented the series from becoming wildly popular, landing on several outlets'
lists for greatest video games of all time
. The series recently celebrated its 20th anniversary last year with an expansion pack release of the most recent game of the series, Diablo III.
But Diablo's sparse plot and lush visuals could provide the perfect blank canvas for a series. That's generally been the downfall of many a video game adaptation — an attempt to marry streamlined cinema with dense video game mythology. A Diablo animated series, stretched out over several episodes, could potentially break that
But for now, a Diablo series still remains very much in the air. Watch this space as we await updates on this potential Netflix Diablo project.