TV Bits: Chris Evans Heads To Apple, 'Modern Family' Season 11, 'Lore' Season 2, Adam Sandler's Stand-Up Special, And More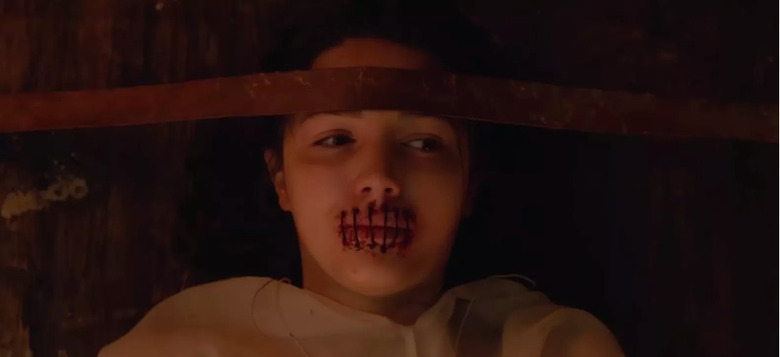 In this edition of TV bits:
Chris Evans will star in an Apple TV show.
Modern Family will probably get an eleventh season.
Watch a creepy new trailer for Amazon's Lore.
Go behind-the-scenes of Netflix's The Good Cop.
The Deuce has been renewed for a third and final season.
A new teaser for The Walking Dead season 9.
CBS is developing a supernatural cop drama.
Adam Sandler's upcoming Netflix comedy special has a teaser trailer.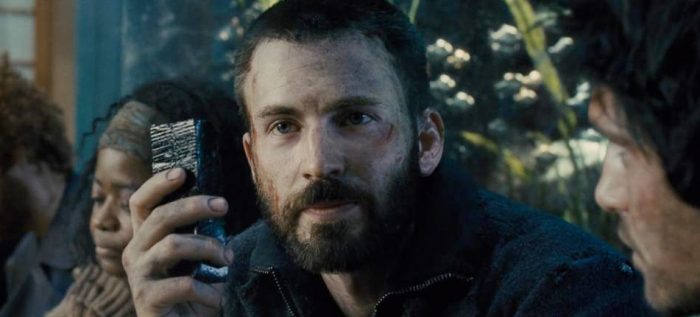 Chris Evans is the latest big name to head to Apple's streaming service. The Captain America actor will star in the limited series Defending Jacob, based on the novel by William Landay. Here's the book's synopsis:
Andy Barber has been an assistant district attorney for two decades. He is respected. Admired in the courtroom. Happy at home with the loves of his life: his wife, Laurie, and their teenage son, Jacob.
Then Andy's quiet suburb is stunned by a shocking crime: a young boy stabbed to death in a leafy park. And an even greater shock: The accused is Andy's own son—shy, awkward, mysterious Jacob.
Andy believes in Jacob's innocence. Any parent would. But the pressure mounts. Damning evidence. Doubt. A faltering marriage. The neighbors' contempt. A murder trial that threatens to obliterate Andy's family.
It is the ultimate test for any parent: How far would you go to protect your child? It is a test of devotion. A test of how well a parent can know a child. For Andy Barber, a man with an iron will and a dark secret, it is a test of guilt and innocence in the deepest sense.
Per THR, Mark Bomback will adapt the book into a TV show. Evans joins an increasingly impressive line-up of talent for Apple's streaming service, including Jennifer Aniston, Reese Witherspoon, Damien Chazelle, M. Night Shymalan and more.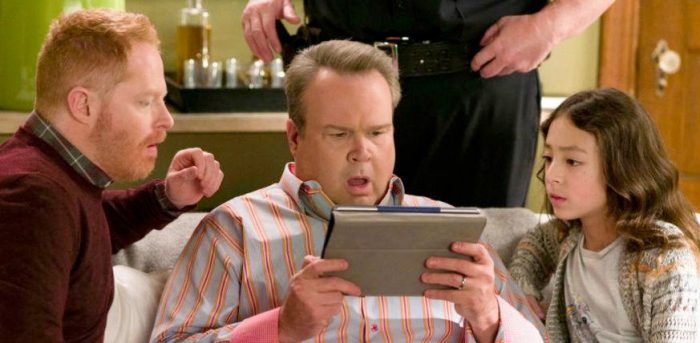 Modern Family is about to begin its 10th season – and the odds of season 11 are looking more and more likely. Deadline reports "conversations are still ongoing between ABC and Modern Family producer 20th Century Fox TV for a shorter 11th season, with a final season order in the neighborhood of 18 episodes discussed." If this happens, it will be the final season of the show. The creators and cast both are aimiable to returning for one final season, and now it's just a matter of finalizing a deal. So there you have it: the end of Modern Family is nigh.
Lore, the spooky podcast that became a spooky TV series, is coming back for a second season. The Amazon show explores "real-life frightening and disturbing tales that give rise to modern-day myths and legends." Based on this effective trailer, season 2 is featuring stories about Elizabeth Bathory – the "Blood Countess" who bathed in blood to stay young, infamous grave robbers Burke and Hare, and more. I'll confess that I didn't enjoy Lore season 1 – the production values were a bit shoddy, and the narration – from podcast creator Aaron Mahnke – left a lot to be desired. But this trailer sold me on checking out season 2, which premieres October 19, 2018.
In Netflix's The Good Cop, "Tony Danza plays Big Tony, a lovable yet not exactly honorable, former NYPD officer who never followed the rules. He lives with his son, TJ, Josh Groban, a brilliant, straight-laced NYPD detective who makes a point of always following the rules while solving Brooklyn's toughest cases. This "odd couple" become unofficial partners as Tony Sr. offers his overly-cautious son blunt, street-wise advice." Reviews for the show have been a bit mixed, but this behind-the-scenes video featuring Danza and Groban is charming. The duo hang out in a kitchen (actually, a set), cooking and chatting and making jokes. A part of me just wishes this was the show rather than the whole cop story. The Good Cop is now streaming on Netflix.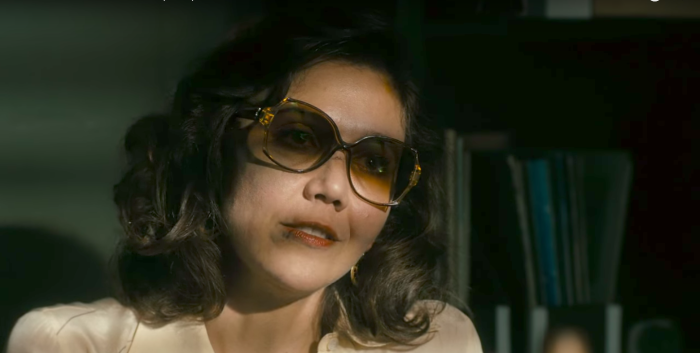 The Deuce, HBO's series from David Simon and George Pellecanos, just started its second season. Now word comes that the show has been renewed for a third, and final, season as well. We're always conjuring the last scene before we write the first," Simon said on Twitter. "So much the better when we work for people who allow us to consistently plan, arc and execute as intended." Starring James Franco and Maggie Gyllenhaal, The Deuce "follows the story of the legalization and subsequent rise of the porn industry in New York's Times Square from the early 1970s through the mid-1980s, exploring the rough-and-tumble world that existed there until the rise of HIV, the violence of the cocaine epidemic and the renewed real estate market all ended the bawdy turbulence." Even though I'm a fan of Simon and Pellecanos' work, I've yet to watch The Deuce. Now that I know an ending is in sight, perhaps I'll start.
We recently reported that AMC has plans to keep some form of The Walking Dead going for at least 10 more years (!), via movies and spin-offs. In the meantime, season 9 of the zombie show is about to start, and here's a teaser to prove it. The Walking Dead will be going through some big changes this year, as actors Andrew Lincoln and Lauren Cohan are both leaving the show, while fan-favorite Norman Reedus is being bumped up to the lead. The Walking Dead season 9 premieres on AMC October 7, 2018.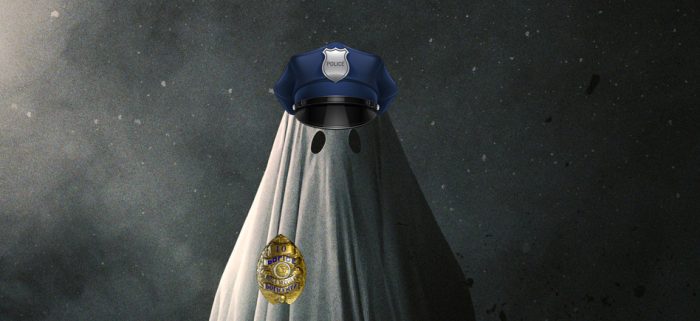 CBS is developing a supernatural cop drama called Far Rockaway. David Wilcox will write the series, and Alex Kurtzman will produce. Per Deadline, the show follows "a workaholic NYPD detective killed in the line of duty is granted a second chance to return to earth in the body of another cop in order to bring his killer to justice and heal the fractured family he left behind." That kind of sounds like RoboCop, without the robot angle.
So let's go... pic.twitter.com/0PrEnbBTH0

— Adam Sandler (@AdamSandler) September 21, 2018
Adam Sandler has a new stand-up special coming to Netflix, and you can watch a teaser above. The show, Adam Sandler's 100% FRESH, will premiere on Netflix October 23. This teaser is very low on any actual content – it features Sandler coming on stage and dancing to a jaunty tune, and then ends with him making a goofy voice. Not a whole lot to go on! But one thing we do know about the special: a part of it was directed by Paul Thomas Anderson. Anderson previously directed Sandler in the excellent Punch-Drunk Love, and it should be interesting to see just what part of the special the filmmaker directed. The special as a whole, however, is being credited to director Steven Brill (Mr. Deeds, Little Nicky). Sandler hasn't had a solo stand-up special since 1996, so this marks a return of sorts.