'Daredevil' Season 3 Release Date Revealed In Grim New Teaser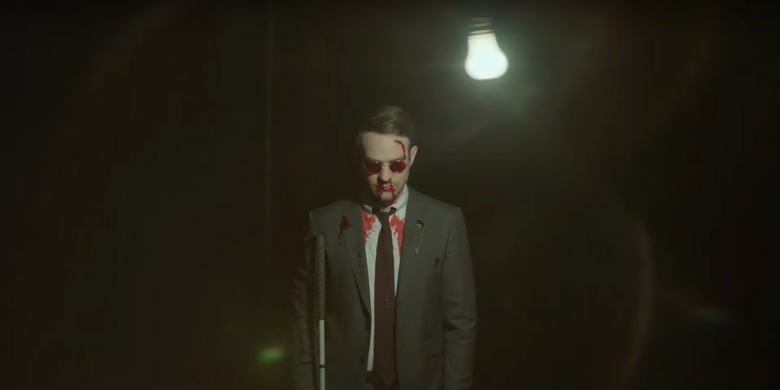 It looks like the devil's finally winning Matt Murdock's internal conflict in Daredevil season 3. Netflix has revealed the Daredevil season 3 release date in a new vengeful teaser that shows Matt (Charlie Cox) donning his old black costume again and re-evaluating his long battle against evil.
Daredevil Season 3 Release Date Announcement
Daredevil season 3 will be hitting Netflix on October 19, 2018, and be prepared for a heavy dose of Catholic guilt to come along with it. Netflix announced the release date in a new teaser, which was accompanied by the text "Deuteronomy 30:15: on the official Daredevil Twitter, which refers to the Bible verse, "Today I have set before you life and prosperity, death and doom."
The verse parallels in Matt Murdock's brush with death at the end of The Defenders, in which he was presumed dead after being caught in a building explosion. Rescued and nursed back to health by the mysterious "Sister Maggie" (Joanne Whalley), he is "resurrected" but instead of ascending as a higher being, he descends further into darkness. Jesus resurrecting on the third day is a miracle — but what happens when the devil resurrects?
Matt's grappling with his Catholic guilt comes to a head in the dark and bloody season 3 teaser, which leads with a monologue from the New York superhero: "You can suffocate evil, starve it, lock it behind bars. But it will find a way to come back even stronger. There's only one true way to end evil, to finish it for good. Let the devil out." We get flashes of footage from the new season, which includes a bloodied Matt in his old black costume and yet another hallway fight.
There won't be anymore supernatural ninjas this season — Marvel's most Catholic hero is leaning all into his religious roots. You only need to check out the new poster accompanying this teaser to see what I mean.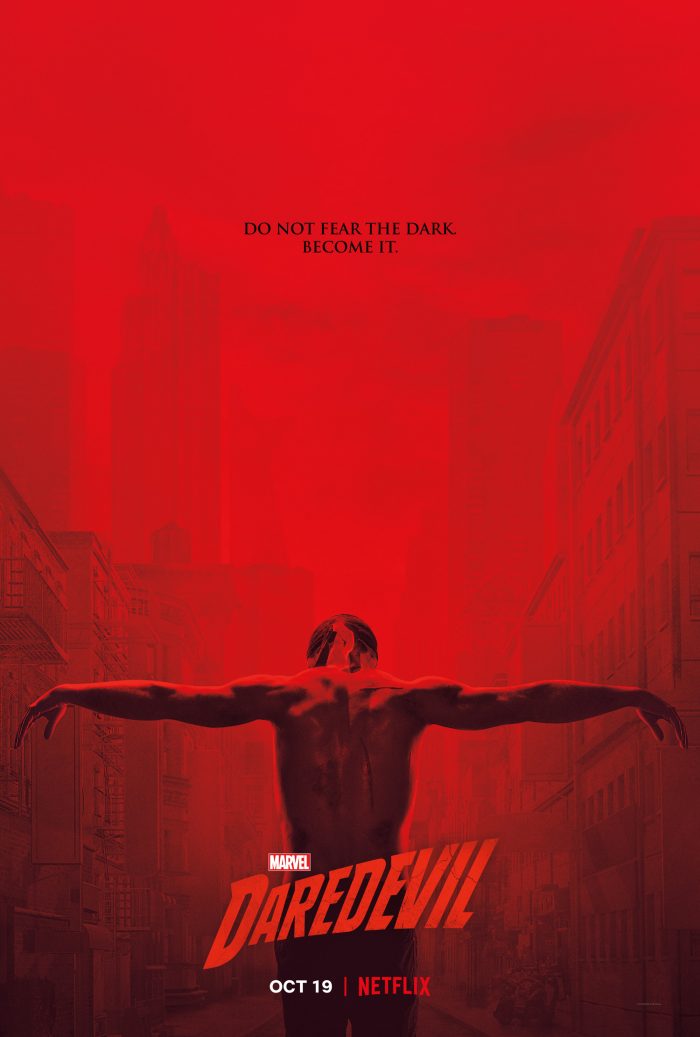 Erik Oleson takes over as showrunner for the series, which is set to loosely adapt Frank Miller's 1980 Born Again comics storyline. The story follows the revelation of Daredevil's secret identity after Karen Page sells the knowledge to his enemies, which Kingpin then uses to destroy Matt's life. But Matt is saved by the mysterious Sister Maggie, who is revealed to be Matt's long-lost mother.
Charlie Cox is set to return as Matt Murdock/Daredevil, as well as Deborah Ann Woll as Karen Page, Elden Henson as Foggy Nelson, and Vincent D'Onofrio will be back as Wilson Fisk, AKA The Kingpin.
Daredevil season 3 will premiere on Netflix on October 19, 2018.